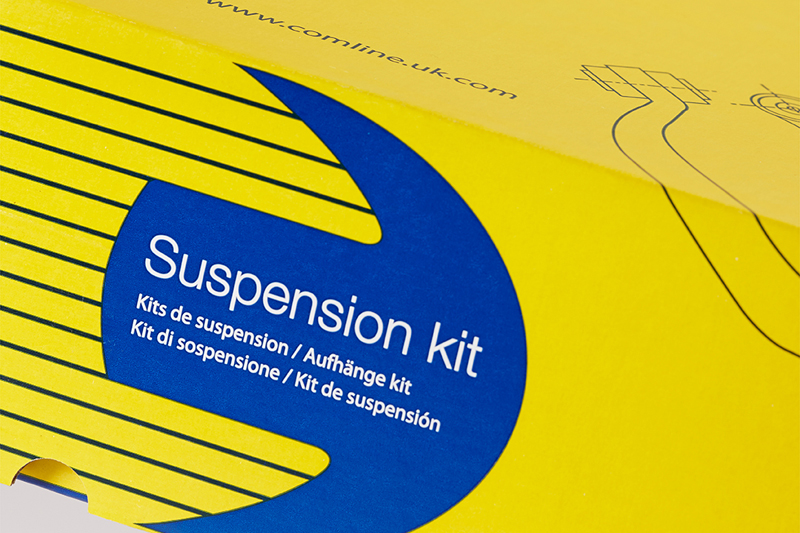 ---
---
This confirms what many motorists have seen for themselves across Europe: the roads are in ruins.
The declining state of European roads is putting cars in danger and increasing the need for durable parts. So, what do we need to look out for when it comes to steering and suspension? And how can Comline help?
State of the Roads
According to the UK's 2021 Annual Local Authority Road Maintenance (ALARM) survey, budgets are still lower than they were two years ago and road conditions have not significantly improved. Suspension-destroying roads across Europe, particularly in rural areas, are the result of a lack of investment.
It is clear that the state of roads across Europe is not up to an acceptable standard. Road transport infrastructure quality is 60% lower in the Central and Eastern European regions than in other EU countries. Around a quarter (23%) of UK local authorities receive 51-100 pothole complaints every month. And in the Ukraine in 2019, an astonishing 97% of the roads required general refurbishment or ongoing repairs.
An anonymous, Lyon-based artist has even started to fill in potholes with mosaics in cities around Europe.
How does this affect cars?
When motorists repeatedly drive through potholes suspension componentry can bend, snap, sever or deform. The continual wear and tear of these components can lead to complete part failure.
The extent of the damage depends on the depth of the pothole, the speed that you hit the pothole, the load on the wheel and the pressure in the tyre – as different pressures will absorb forces differently. The exact moment of damage occurs when the initial force of driving into the pothole travels from your tyres into your suspension componentry. In modern cars, elastic suspension articulation points will enable a rearward motion of the wheel relative to the car body which will lessen the harshness of the impact.
Nevertheless, a pothole will often jar the steering system causing a misalignment to the wheels. Similarly, if the steering isn't as responsive as it used to be or if the car pulls to one side or another, the roads have already done their damage. 
Comline can help
Quality steering and suspension components are vital in maintaining the safety and performance of a vehicle. Which is why Comline design parts for the real world.
Comline provides durable and reliable car parts that can cope with poorly maintained roads. Its range of parts includes: Ball Joints, Bushes, Control Arms, Stabiliser Links and Mountings, Suspension Kits, Tie Rods, Tie Rod Ends and Top Strut Mountings.
Its steering and suspension performance has been underpinned by durable raw materials and advanced, comprehensive testing. Comline uses high-specification grease, chloroprene rubber, cold forged ball pins, and an 11-stage electro-coating process called Cataphoresis. Additionally, the company subjects its parts to a 900 hour salt spray test and 3 & 4 axis testing, as well as comprehensive testing, to ensure that every part performs to the highest standard under pressure.
Comline steering & suspension provides a reliable, assured solution for vehicle maintenance. Some of its steering components have even been set-up in Comline Augmented Reality (C.A.R), a cutting edge technology that enables multi-axis rotation of components and allows mobile users to go fully AR for direct product comparison within the workshop setting. 
We can't control the state of the roads. But we can control the state of our parts. Comline auto parts are the ideal solution.
---