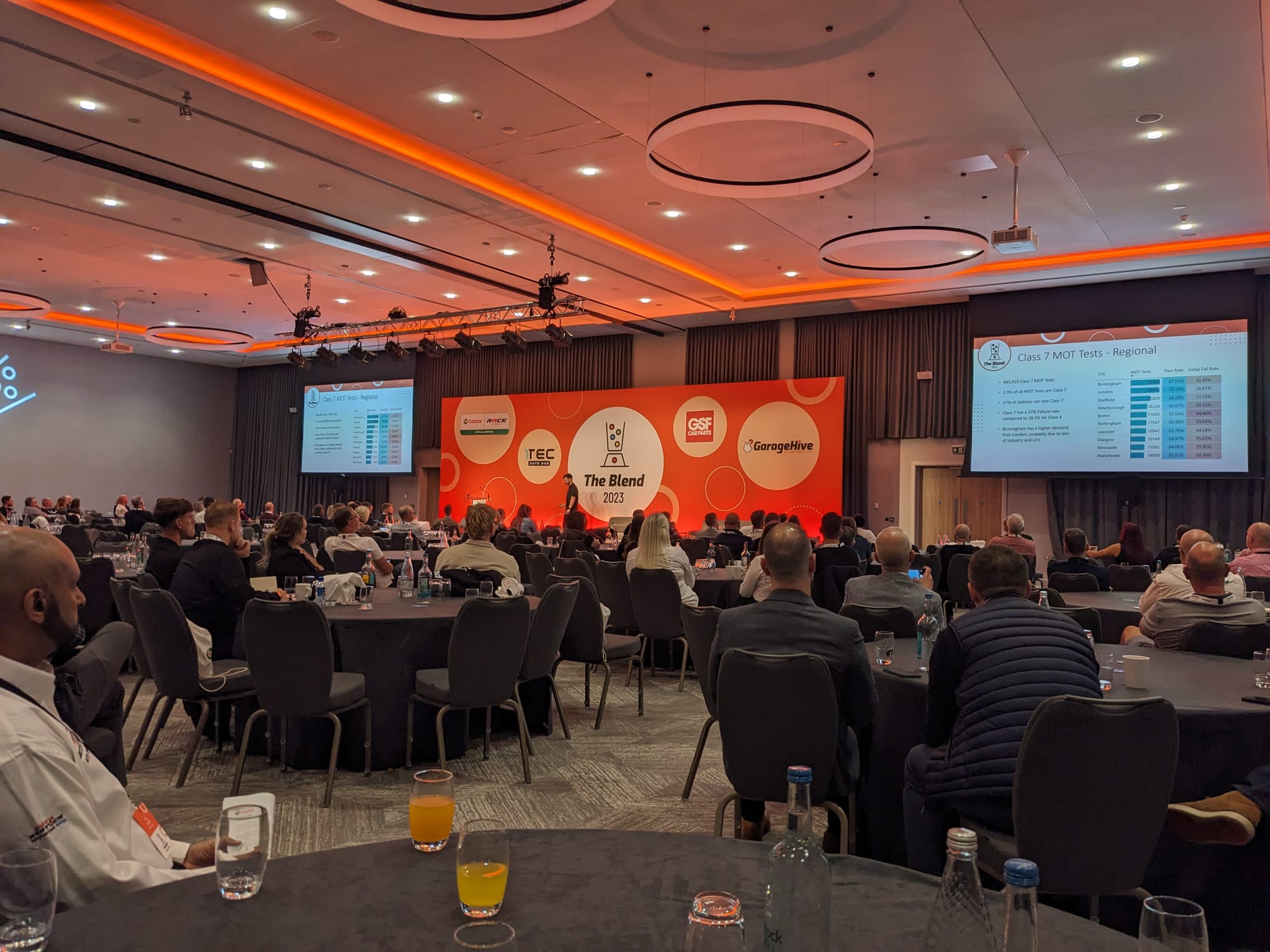 Garage Hive's the Blend 2023, kicked off in Birmingham this morning with talks from keynote speakers Ray Dilsons, managing director of Garage Hive and Andy Hamilton, CEO at LKQ.
The event brings together workshops and busness owners from the UK aftermarket, delivering advice on best business practices, with a wealth of industry expert speakers providing relevant and current topics.
We popped in to GarageHive director, Alex Lindley's talk drawing on some of the insights taken from the company's Garage Industry Trends data platform. Essentially, the platform collects data from across GarageHive's user base and presents it in a digestible format for garage owners to utilise.
Some key facts outlined in the talk, based on more than 230 million lines of MOT data:
There has been a 3.3% decline in MOT test stations since 2017
In the same period there has been a 13.5% rise in demand for MOTs
MOT testers are now performing on average 2.5 MOTs per day.
Alex spoke to the PMM Podcast on the importance of using data whilst running your workshop (listen here) back in May, and touched on many of the same points as today.
For more information on the blend click here.