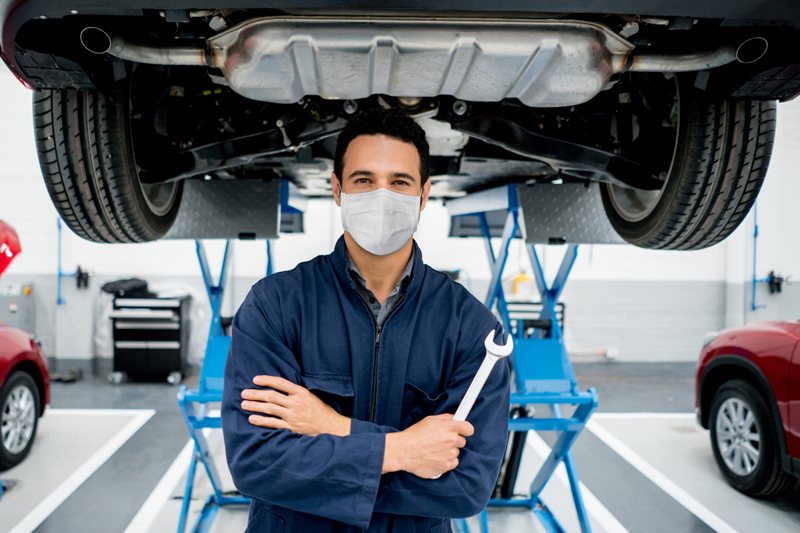 ---
The Motor Ombudsman has released a study, which shows MOTs remain front of mind for drivers a year on from the extension launch. 
---
One year ago today, the government introduced an MOT extension in response to the Coronavirus pandemic.
This allowed motorists to postpone the due date of their vehicle's compulsory annual assessment by six months if they had a test expiring between 30th March and 31st July 2020.
12 months on, and a YouGov poll commissioned by The Motor Ombudsman, has found that despite nearly 10 million exemptions being issued, moving MOTs further down the calendar, the majority (89%) of drivers said that they knew the expiry date of their vehicle's annual certificate.
The survey of 1,303 UK drivers who own a car that is three or more years of age, showed that men are marginally more likely to know than their female counterparts when their MOT certificate expires (92% versus 87%). In addition, the findings revealed that awareness of the deadline was consistently high across all age groups and regions in the country (equating to an average of 89%).
Conversely, the study highlighted that only around one in 10 drivers (11%) were unable to recall the expiry date of their car's MOT. This could put them at greater risk of incurring a £1,000 fine and invalidating their insurance if they were to head out on the road with an out-of-date certificate.
Furthermore, when asked whether they were aware that the current rules regarding MOTs allow cars to be tested up to a month (minus a day) earlier than the deadline, nine in 10 UK drivers polled stated that they already knew this. Those aged 35 and over (92%), and drivers living in the Yorkshire and Humber region and the South East (95%), were the most up to speed with this option.
With the DVSA predicting that MOT volumes will be much lower in April and May compared to the same months in 2020 because of the knock-on effect of last year's extension, this will serve as welcome news for service and repair businesses looking to drive footfall, if customers are "in the know" that they have an element of flexibility as to when they have their vehicle tested.
Another positive to be drawn from the findings was that over three quarters (81%) of UK drivers would feel comfortable taking their car to a garage for its MOT in person. This is said to be due to peace of mind provided by the extensive COVID-19 safety measures that have been put in place by businesses across the country since the start of the pandemic.
The results equally showed that male drivers (85%) are seemingly more at ease than female car owners (76%) about the prospect of visiting a garage, whilst only 12% of drivers overall explained that they would feel nervous if they were to take their vehicle to the test station themselves. Similarly, just 4% of respondents would opt to use a garage's collection and delivery service, with this being a slightly more popular alternative for those who are retired (7%) or aged over 55 years (6%).
Bill Fennell, Chief Ombudsman and Managing Director of The Motor Ombudsman, said: "With the six-month extension changing the natural rhythm of when people would have traditionally got their MOT done, it is encouraging to see that such an important annual assessment remains at the forefront of people's minds and a key date in the diary for so many. Nevertheless, when our lives do return to some degree of normality in the coming months as lockdown restrictions are lifted, it's still advisable for motorists to sign up for free MOT reminders and have the car's documentation readily available to jog their memory if needed, so that they can make a booking ahead of time. The annual test is such a critical part of vehicle maintenance and staying safe and legal when at the wheel, so it really is a date that can't be left to chance."
---