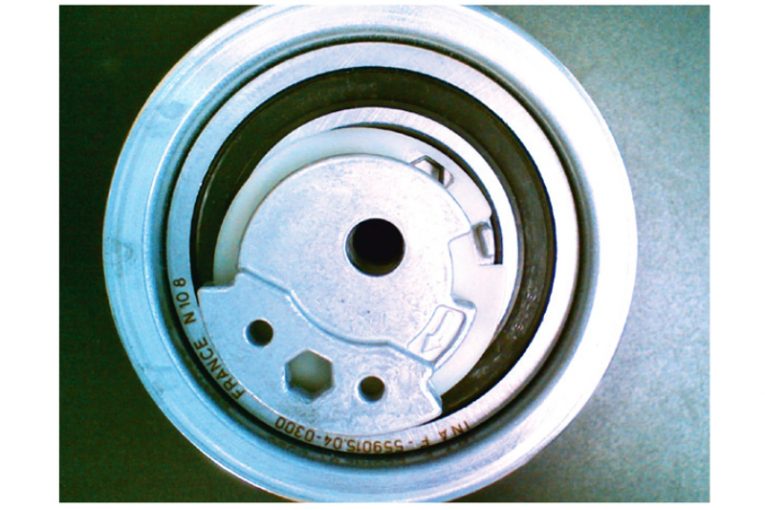 ---
When the timing belt is replaced, serious mistakes are often made. To ensure that the belts are replaced without any problems, ContiTech Power Transmission Group is providing fitters with detailed installation tips.
---
Timing belt kit CT1134K1/WP1/WP2 for Audi, Seat, Skoda and VW. Various 2.0 TDI Common Rail models, 1st generation.
Problem:
The supplied V56340 tensioning pulley differs visually from the pulley installed in the vehicle and seems as though it cannot be correctly tensioned.
Fig. 1 – Previous pulley design
Cause:
In the original equipment, the pulley design as in Fig. 1 is installed. A slightly modified tensioning pulley is supplied for the aftermarket – see Fig. 2.
Fig. 2 – New pulley design
Solution:
To set the tension correctly, the new design first has to be compressed as far as possible using the new nut on the stud bolt such that the "stirrup" fitted on the reverse of the baseplate can slide past the casting (maximum load stop): see Fig. 3.
Fig. 3 – "Stirrup" + maximum load stop
---