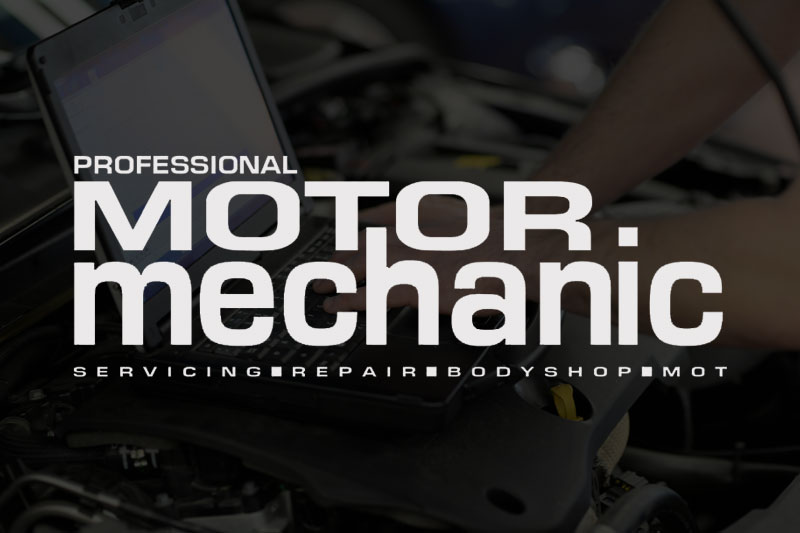 Garages are becoming increasingly aware of turbochargers and the problems associated with them. As a result, turbochargers and turbocharger repair is a hot topic.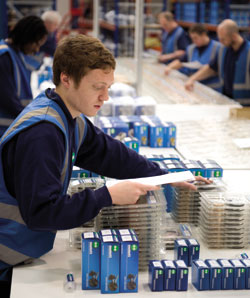 The turbocharger aftermarketThe turbo repair industry is a well-established global market, which goes back to the 60's, and was predominantly involved in the repair of larger commercial vehicle turbos until the explosion of common rail turbo diesels in the late 1990's. The more recent influx of passenger car turbos and the downsizing trend to meet emission regulations, has led to a large percentage of vehicles now being fitted with turbos.
The trends in the turbocharger aftermarket follow the movements of the market for new turbos, albeit some four years after. The turbo aftermarket is now fully involved in the growth that the OE turbo industry experienced in the early 2000's and, as a result, there is a significant increase in the amount of activity in the turbo repair industry.
Changes to the market
The industry itself is an interesting one. Like with garages, there is a set of 'old school' turbocharger repairers, who have likely been in this business for a long time. The industry has gone through 10 years of growth and one of the concerns (and dangers) of a market increasing as rapidly as it is, is that everyone wants to try and have a go.
What we are seeing now is a mixed-skilled market – original players with a wealth of skills and experience, new start-ups entering the market – some with (and some without) the proper equipment, price reductions, and generally a complete clash of opinions regarding turbo repair.
As importantly, there has also been a significant change in the market to supply parts and a huge increase in the amount of Chinese manufacturers, resulting in a surge in the availability of lower quality parts.
Understanding turbocharger repair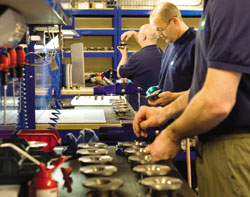 A complete turbocharger is essentially a centre housing rotating assembly (CHRA) and often a nozzle vane assembly, encased in a compressor and turbine housing with the addition of an actuator. A turbo 'remanufacturer' will traditionally strip the complete turbocharger and CHRA, examine all the individual components – replacing these where necessary – and install brand new bearings and seals.
In the same way in which a wheel needs rebalancing after changing the tyre, the CHRA also needs rebalancing. The CHRA typically reaches speeds of up to 230,000rpm, and hence the level of precision of balance is extremely high and must be carried out on specialist balancing equipment. Failure to balance the CHRA properly will result in noise (whistling) and a breakdown of the oil film, causing premature failure of the bearings.
As a result of the high rotational speeds, the level of precision in the manufacturing of replacement turbo parts is extremely high. Typically bearings and seals are manufactured to tolerances as low as 2 microns. Using lower quality repair parts, which can't withstand the intense conditions in which the turbocharger must operate, can also lead to premature failure.
In addition to the aforementioned items, when repairing a variable nozzle turbo, the turbo must then be assembled and set to ensure the vane settings are correct, which requires accurate calibration of the actuator using further specialist equipment.
On modern turbochargers used on smaller engines they are more fragile and, when they fail in service, this can often lead to damage beyond economical repair, with all major parts needing to be replaced. As a result, the demand has grown for parts manufacturers to produce new, complete balanced CHRA as a boxed product.
The impact on the market
The availability of the pre-balanced CHRA and the increased demand for turbochargers has led to many new companies setting up turbo repair workshops. Some of these companies don't have access to the correct equipment or necessary experience in working with turbos, and this inevitably leads to poorly performing turbos. An incorrect rebuild or setting of the turbo can cause premature turbo failure and an increase in warranty returns.
Low cost manufacturers have also recognised the demand and the market is now flooded with many very low quality products, driving the quality down.
What should you look for?
A turbocharger is a precision-engineered product so delivering a quality turbo repair is a highly skilled job that requires the use of specialist equipment and precision engineered repair parts. When choosing your turbo repair specialist, you should ensure they have access to the correct equipment and knowledge, and have a full understanding of the complete turbo assembly. With turbochargers and turbocharger repairs it's essential to remember that you generally get what you pay for!
Who are Melett?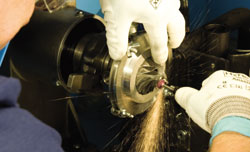 Melett, a British company built on strong engineering principles, supplies replacement turbocharger repair kits, complete balanced CHRA/core assemblies and individual turbo components to the professional turbo repair industry.
With an in-house team of highly qualified technical engineers, Melett is recognised as a quality, reliable supply partner by turbo repairers – ranging from small turbo workshops through to volume turbo remanufacturing facilities. Three times winners of the prestigious UK Queen's Award for Enterprise 2006, 2009 and 2014, the company currently supplies CHRA and turbocharger repair parts to turbo reconditioners in over 100 countries worldwide.
The comprehensive range allows turbo reconditioning, remanufacturing and repair of turbo models originally manufactured by Garrett, Holset (Cummins Turbo Technologies), Borg Warner (Schwitzer & 3K), MHI (Mitsubishi), Komatsu, Toyota, IHI & Hitachi.