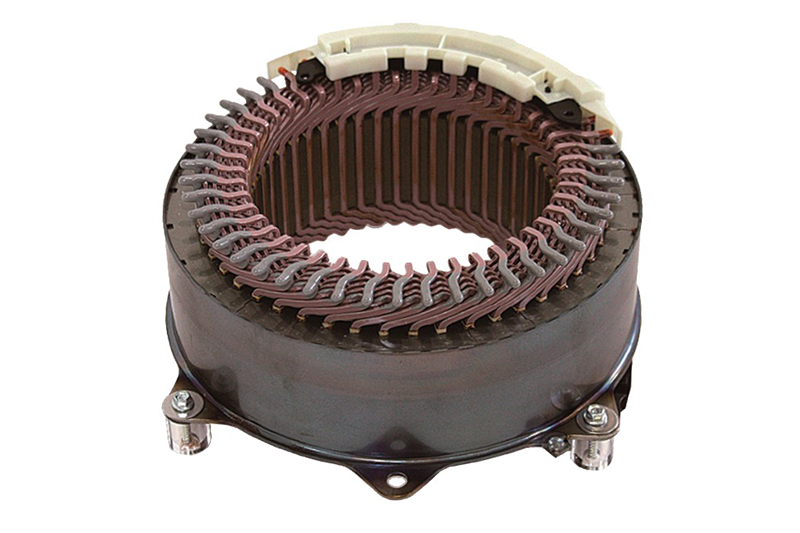 ---
With regulators setting ambitious emissions targets, the age of electric vehicles will soon be upon us. Here, Denso highlights the components that will become essential in the electric future.
---
Everyone is talking about electrification. Particularly in Europe, the trend for electric vehicle (EV) development and sales is advancing rapidly. Even as car sales in general took a hit amid the coronavirus outbreak, sales of plug-in vehicles (pure EVs and hybrids) were resilient.
What does this mean for workshops, a large proportion of which are more accustomed to working on internal combustion engines? For most, the EV trend presents several opportunities.
Electrification: why and when?
It's commonly understood that electrification is good for the planet – but there are more factors than that driving OEM electrification strategies:
Environmental – Motorists are increasingly seeking out more environmentally friendly forms of transport as they become increasingly aware of their own carbon footprints
Legislative – Tighter controls are being placed on CO

2

emissions. Europe is set to become the world's strictest in this regard: its target for 2030 is to reduce vehicle emissions to 59g/km – this necessitates a move towards electric and hybrid powertrains
Technological – The energy sources used to power electric-drive vehicles are diversifying, making them a more practical option for manufacturers, distributors and motorists
Performance-related – There are dynamic performance elements unique to electric-drive vehicles, including responsive acceleration
For workshops, this means a new set of essential parts to consider.
Essential part number one: the inverter
The basic electric-drive vehicle system consists of three main components: battery, inverter, and motor. This system can take several forms – pure EVs, and plug-in hybrid vehicles that employ many batteries, for example. But at their core, all these systems use a motor, so they all need an inverter.
An inverter is a power converter. Vehicle batteries supply DC power, whilst the motor needs AC power for flexible control. Thus, an inverter acts as an intermediary between the battery and motor, converting electric power from DC to AC. An inverter is a complex component, and DENSO's inverter contains features such as a two-sided cooler to minimise energy lost as heat, and a high-efficiency silicon carbide semiconductor. It is also optimised to work in the challenging in-vehicle environment, able to withstand washing by a high-pressure washer, soaking in seawater, and the impact of being dropped.
Essential part number two: the motor generator
Another enabler of electrification is the motor generator, a mechanical unit that functions both as a motor and as a power generator and switches between the two roles according to the status of the vehicle or battery.
When the motor generator is used as a motor, it provides power to help start the engine or accelerate. When it is used as a power generator, it steadily regenerates energy during vehicle deceleration and charges the battery. DENSO aims to further develop the motor generator, which will be a significant step to overcoming one of the biggest objections to electric-drive vehicles – range anxiety. A high-efficiency motor generator will consume less energy from the battery, giving the vehicle a greater overall range.
---
For more information on DENSO's range of products and services, click
here
.