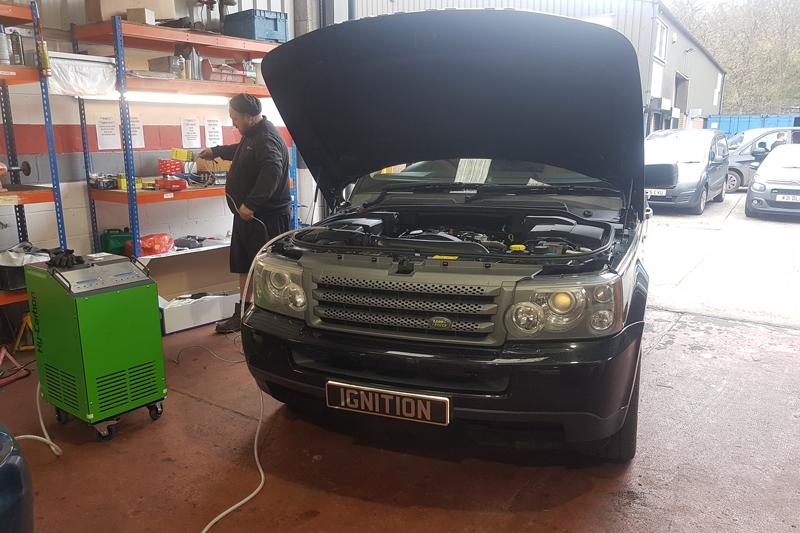 ---
Here, FlexFuel outlines how its Hydrocarbon engine cleaning can offer garages an opportunity to capitalise on increased awareness around vehicle emissions, while also providing a preventative and curative service.
---
FlexFuel's Hy-carbon engine cleaning system allows garages to offer an additional service to customers while increasing profitability in the business. As both a curative and preventative service, it can also provide regular income from repeat business, with customers keeping their vehicles in good condition while improving fuel efficiency and performance.
Engine cleaning reduces the build-up of carbon and other deposits that can choke an engine, making it work harder than it needs to. This can lead to increased fuel consumption and potentially the failure of expensive components. Tackling this build-up early, and ensuring that engines are cleaned regularly, will help reduce the potential failure of these parts, saving customers large sums of money in future repair bills.
The FlexFuel system also offers an opportunity to upsell services. The machine can help to clear the diesel particulate filter (DPF) and blocked inlet manifold, improving fuel consumption and performance. Together with the EGR Pilot, which causes the exhaust gas recirculation valve to open and close, ensuring a thorough clean around the flap which helps minimise sticking, the FlexFuel Hydrocarbon engine cleaning process can become an essential tool for garage services.
In addition, FlexFuel's engine cleaning machine offers a near-automated process and quick set-up time, meaning technicians can get on with other work while the FlexFuel system does its job.
Therefore, by offering a FlexFuel engine clean as an additional service, garage owners stand to increase their profits with minimal effort. Garages are able to set their own pricing structure for the 30, 60 and 90-minute cleaning options – depending on how deep a clean is required – and can make up to £4,500 in verifiable profit per month, while selling the benefits of engine cleaning could lead to regular six month or annual appointments depending on vehicle usage.
Using hydrogen to clean an engine also means the FlexFuel machine and the entire process is environmentally friendly, and kinder to the delicate components in a customer's engine. No harsh chemicals are required; instead, the machine uses ionised water to produce the hydrogen that is introduced around the emissions system, with the only by-product being water vapour from the vehicle exhaust.
Alongside the machine, garages will also be offered a marketing package including support material, signage and banners.
FlexFuel's Hy-carbon engine cleaning system allows garages to increase profits from a simple but beneficial service, without increasing labour time and remaining kinder to the environment. In a time when emissions are becoming ever more talked about, now is the time to get involved in reducing pollution, while improving business.
---