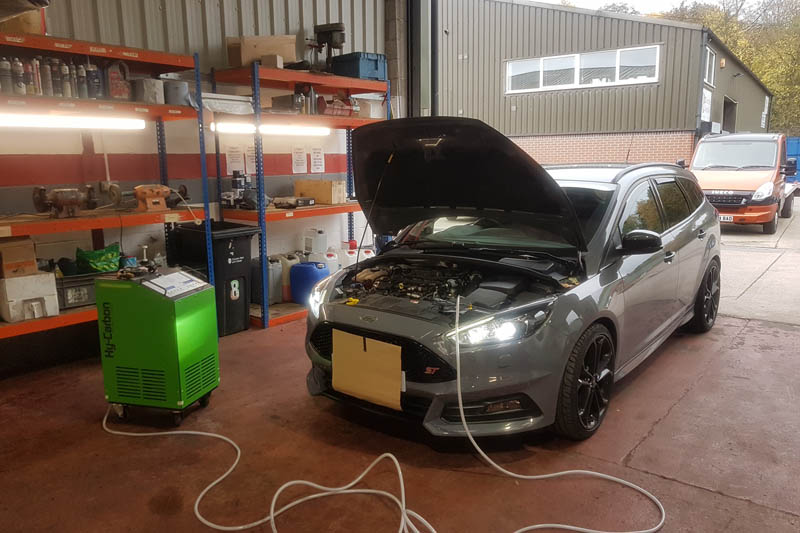 ---
Does the massive downturn in new car sales provide an opportunity for the aftermarket to up-sell additional value added services? FlexFuel discusses…
---
New car sales fell by 4.4% in September 2020 compared with 2019 – 16% lower than September's 10-year average. This provides a real revenue opportunity for the aftermarket sector with fewer people buying new and deciding to keep their existing vehicle(s) on the road. Many observers predict the downward trend in new car sales will continue, whilst the motor vehicle repair industry is set to continue to increase.
So, how can the aftermarket look to generate incremental revenue whilst not exposing themselves to increased risk? Hydrogen Engine is not a new phenomenon in the UK, yet the early days of its introduction were blighted by poorly designed and configured machines from the Far East, or repurposed technology that was never designed for engine treatment in the first place – repurposed welding machines for example.
Hydrogen gas acts as a natural solvent on carbon. By introducing it in higher density into the engine results in a better clean. FelxFuel's Hy-Carbon solution is the class-leading offering on the market today. The Hy-Carbon 1000s produces in excess of 1000 litres of hydrogen gas per hour, far exceeding competitive offerings. It is entirely chemical free and requires only a powerpoint and deionised water, above all else it requires near zero manual intervention.
Anthony Harris, National Account Manager at FlexFuel Energy Development UK, said: "It's a tough economy, new car sales figures indicate that. Customers are becoming increasingly price sensitive but at the same time trying to avoid unnecessary spend; ensure their vehicles run optimally and try and prevent premature component failure, which can carry a heavy price tag."
David Johnson, Owner at DNA Automotive Solutions and a recent FlexFuel Energy Development partner, commented: "We have been using FlexFuel's Hy-Carbon for only a short period and it is early days but we're finding it a fantastic tool to have in the workshop and it definitely pays its costs each month with some new custom being generated off the back of it.
"We have had loads of amazing feedback from customers who have had a 60 minute engine clean. From a 2019 VW Transporter on 18000 miles who rang us on his way home to say he couldn't believe the difference in drive and that the DSG was even shifting better. A 2005 Citroen Berlingo van that afterwards recorded a 100-mile per tank of fuel increase! A 2008 Audi A3 2.0 tdi that was going into limp mode with an overboost issue had a 90-minute clean and reported not only no more limp issues but smoother power delivery and better boost.
"Overall we're extremely pleased with the tool and more importantly the level of customer service FlexFuel has provided to us at DNA Automotive and definitely haven't looked back from our journey into Hydrogen cleaning."
Neil Chapman, one of the earliest adopters of FlexFuel's Hy-Carbon machine in the UK, added: "I have been a FlexFuel customer for nearly two years. In only a few months, I purchased the machine outright; I could see that this would be the most profitable machine in my workshop. It is near autonomous, it does not take a mechanic away from other jobs and can run in the corner and do its job. Importantly, there are no consumables or chemicals which reduces running costs and stops toxic emissions associated with traditional chemical engine cleaning. The feedback from customers has been fantastic to date.
"I have a strong service customer base and many are now having an engine clean as part of their annual service plan. They are all reporting improved mpg, better engine performance and generally smoother running. At a curative level, it is being used on sticky EGRs, turbos and blocked DPFs. For vehicles failing emissions on their annual MOT test, it is also proving to be highly effective in reducing emissions and ensuring a successful pass."
The trading conditions for the automotive sector will continue to be challenging. But rather than focussing on more of the same, the aftermarket sector has an opportunity to do something different and look towards new technologies which are proven to provide value to customers and revenue return to garages.
---