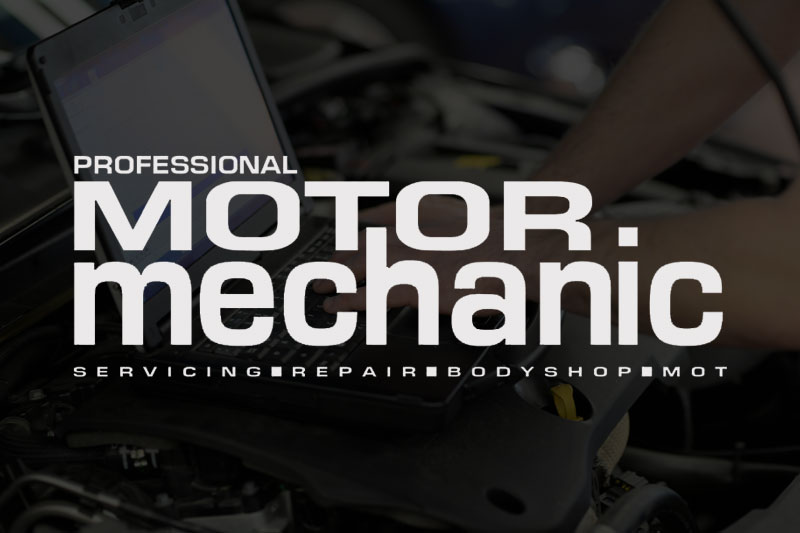 When it comes to passenger car safety TRW's vision is clear: to design and develop a complete range of safety systems which are accessible to every driver in every market. In attempting to achieve this ambitious target, the company has spawned a portfolio of active and passive safety solutions that incorporates electronic, vehicle control, driver assist, braking, steering, suspension and occupant safety systems (steering wheels, seat belts and airbags) – all of which help to protect vehicle occupants and other road users.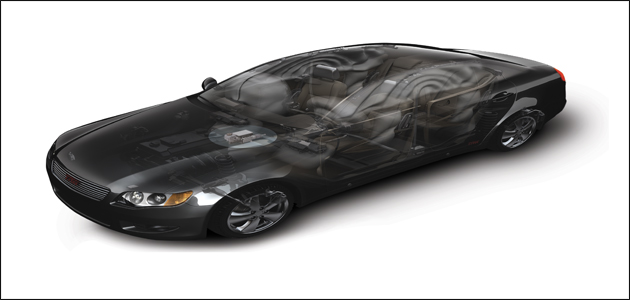 The driving factors
With 1.3 million people killed on the world's roads each year, and with this figure forecast to rise to 1.9 million by 2020, enhancing vehicle and pedestrian safety has never been more important. There is also an increasing regulatory focus on reducing serious accidents – the European Commission has set a goal to halve the number of road deaths by 2020 (no more than 15,500 per year), and the United Nations 'Decade of Action for Road Safety' aims to stabilise and reduce the number of road deaths.
This mantra has further encouraged TRW's development of 'Cognitive Safety Systems' – the literary term used by the company to describe its 'intelligent approach' to vehicle safety. This can be broken down into three key areas – each driven by industry megatrends:
Advanced thinking – With innovative solutions to enhance the safety of vehicles, TRW is continually developing systems that anticipate and react to the many variables on the road. For example, its sophisticated driver assist systems (DAS) and the fusion of these technologies can enable several advanced functions including automatic emergency braking (AEB), pedestrian detection, lane assist features, blind spot detection, cross traffic alert, side impact sensing, traffic jam assist and more.
Smart thinking – Statistics indicate that occupants of the smallest and/or lightest vehicles have death rates around twice as high as occupants of the largest and/or heaviest vehicles – so making safety affordable for smaller cars is paramount.
Green thinking – TRW's 'Green Thinking' technologies aim to enhance fuel efficiency and lower emissions beyond powertrain. Such technologies include regenerative braking systems, electrically assisted steering, tyre pressure monitoring systems, driver assist systems and lightweighting.
What did we see?
The ride-and-drive event at Hockenheim gave the gathered journalists the chance to try out TRW's latest selection of systems first-hand, with the car park of the famous F1 circuit proving the perfect setting to create a number of simulations that would put each of the technologies to the test. By the end of it all, it was hard not to be impressed.
Despite some of the systems on show being at very different stages of their lifetime – ranging from those in full production to others that are still in development – the test experience provided further proof that TRW has successfully found a way to integrate both existing and new technologies to produce some revolutionary new innovations to increase driver, passenger and pedestrian safety.
Highlight reel
We were introduced to many innovative technologies including occupant safety systems, steering and braking solutions. Let's take a further look at some of them:
Adaptive cruise control with follow to stop (pictured below): TRW's GHz long range radar enables the system to hold the vehicle at a set speed until a slower vehicle appears in front – then automatically brakes and accelerates the vehicle as required to maintain a driver-selected gap behind the slower vehicle. The ACC system utilises a normal 2 piston pump ESC without additional pressure sensors to enable this functionality.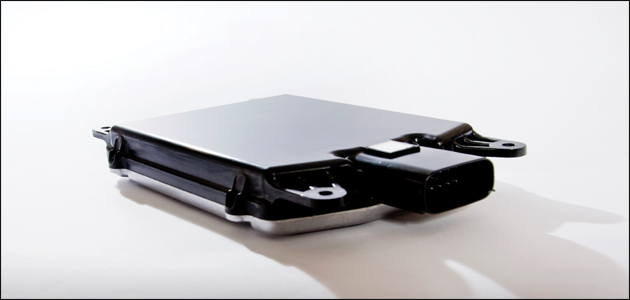 Active seat belt presenter (pictured below): This assists the driver to grasp the belt during the buckling up process. The presenter is mounted directly on the height adjuster within the vehicle's B pillar. When the occupant is seated, the presenter – a small arm which rests within the B pillar – brings the belt forward to an 'easier reach' position. As soon as the occupant takes the belt, the arm reverts to its original park position.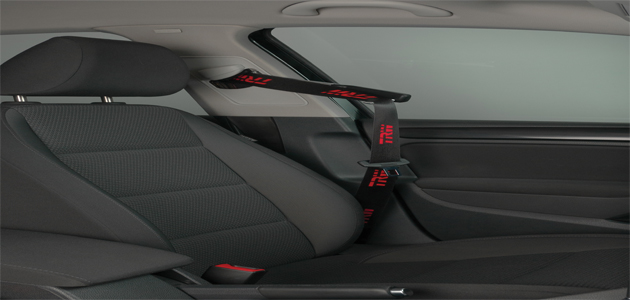 Electrically powered steering (belt drive) (pictured below): The most efficient electrically assisted steering system that TRW has to offer. As with all other TRW electromechanical steering systems, EPS BD consumes power only when steering assist is needed.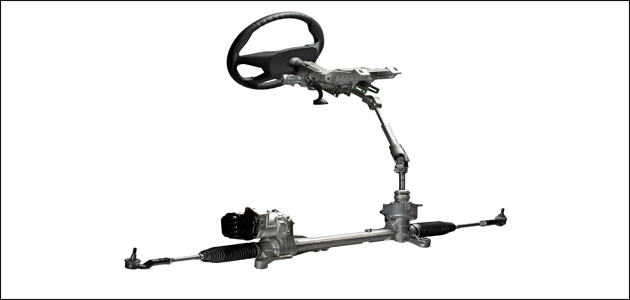 Lane centring assist (pictured below): LCA identifies the road scenario by means of a forward-facing video camera fitted behind the windscreen. The system gently applies a torque to the steering system in order to support the driver when keeping the vehicle in the centre of the lane.