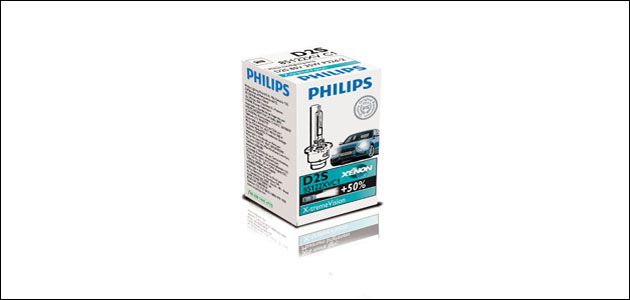 The X-tremeVision halogen light has won numerous awards and Philips is now proud to introduce its Xenon counterpart.
The first +50% Xenon lamp is the result of all Philips' lighting expertise and with Xenon X-tremeVision the company offers a Xenon bulb that is brighter than ever before. It achieves this thanks to an optimized burner geometry, whose fine tuning delivers increased light levels where they are most needed.
The result is a longer beam to see obstacles earlier, together with a greater perceived visual difference, thanks to the increased colour temperature of 4,800K, that in turn delivers enhanced peripheral vision. Xenon X-tremeVision offers a significant boost to driving safety.