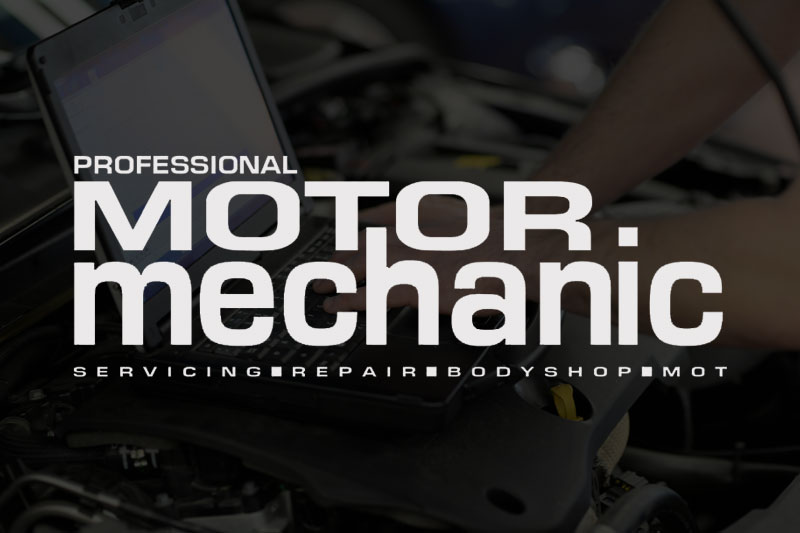 Are garages striking the right balance between keeping the cost of servicing down for their customers and giving those same car owners the choice of additional services they may desire? BG Products investigates…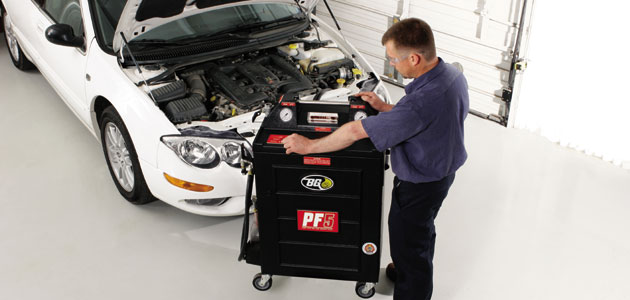 Whether they like it or not, independent garages are constantly being challenged to offer more options and benefits to their customers, outside of the traditional service, repair and MOT channels that form the 'bread and butter' of a workshop's daily exertions.
In response, some forward-thinking garages have chosen to embrace this sea-change by investing in extra strings to their bow – such as transmission fluid changes and specialised fuel system services – and are reaping the benefits of doing so.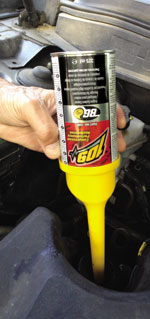 But what about the workshops who have failed to react to this demand? A common phrase amongst less profitable garages is: 'My customers won't pay for anything extra', however, on closer examination it appears that this is a self-fulfilling prophecy. Put simply, those same garages have assumed what the customer's answer may be before they've even offered any additional services.
Paul Dobbyn of BG Products, a supplier of value added pour-in products and tool-introduced chemistry to restore power and economy in customer's vehicles, believes that many independent garages are having totally different experiences of their customers' attitudes to spending money on their vehicles.
He says: "In our experience some garages believe that their customers don't want to spend money on their cars. Alternatively others take the approach that it's the customers' choice as to what level of service they want and therefore the garage's responsibility to inform them of their choices.
"I recently had contact with a southern-based garage where the lady on the front desk was convinced that their customers would not pay for anything extra, so dealt with every enquiry accordingly. When told by the owner that her annual rise was being swapped for performance-based pay (i.e. she received £1 for every engine flush she 'upsold') she decided to 'give it a go'.
"Lo and behold the next 14 customers bought a flush when the benefits were explained and offered. This accomplishment was not short-lived and to date the success rate is in excess of 85%."
Paul continues: "We've known some medium-sized independent garages that have made a clear profit (well in excess of £1,000 per month) when they have offered additional services. Additionally they're also able to retain their current base of valuable customers."
"With trust such a hot topic surrounding the garage trade it is quite right that workshop owners are nervous about losing a customer through over-charging them for standard servicing items. That being said, car owners are more than savvy enough to realise that there is a clear difference between this practise and those garages that have 'upsold them' a service that is going to improve the performance of their vehicle."
ACCORDING TO RESEARCH BY AUTOVHC THE AUTOMOTIVE SERVICE INDUSTRY IS MISSING OUT ON AROUND £1 BILLION OF REVENUE BY FAILING TO OFFER CUSTOMERS ADDITIONAL SERVICE OPTIONS
 TURN 30P INTO £££ BY CHECKING FLUID
Another strong area that garages can further their offering surrounds fluid maintenance. Take power steering fluid, for example. A typical car in the aftermarket has never had its power steering fluid changed during its original warranty period, yet these units operate under intense pressure and heat (up to 3,000psi in some case).
This fluid is frequently ignored by the independent sector too, meaning the motorist is potentially driving a vehicle where fluid is subject to a build-up of oxidised fluid and wear metals, thus increasing the risk of a break-down.
A simple way to test and advise a customer about fluid condition, and its possible requirement to change, is through chromatographic fluid condition analysis.
At circa 30 pence per test this is an extremely cost-effective way of showing fluid condition, and even more so when you consider that every £1 spent yields £50 profit through fluid exchange sales. The test involves simply dropping a tiny bit of fluid onto the special paper and comparing the resultant colour change with the indicators on the template. 
14%THE NUMBER OF PEOPLE THAT CHOSE COST AS THEIR MOST IMPORTANT CONSIDERATION WHEN PRESENTED WITH 10 FACTORS THAT INFLUENCE THEIR DECISION WHEN SELECTING AN INDEPENDENT GARAGE.
 2%THE NUMBER OF RESPONDENTS THAT PICKED COST AS THEIR MOST IMPORTANT FACTOR WHEN GIVEN AN 'OPEN' CHOICE OF CONSIDERATIONS WHEN CHOOSING AN INDEPENDENT GARAGE.
Results taken from a recent DTi survey of car owners. Incidentally, items such as care, knowledge and reputation featured much higher.