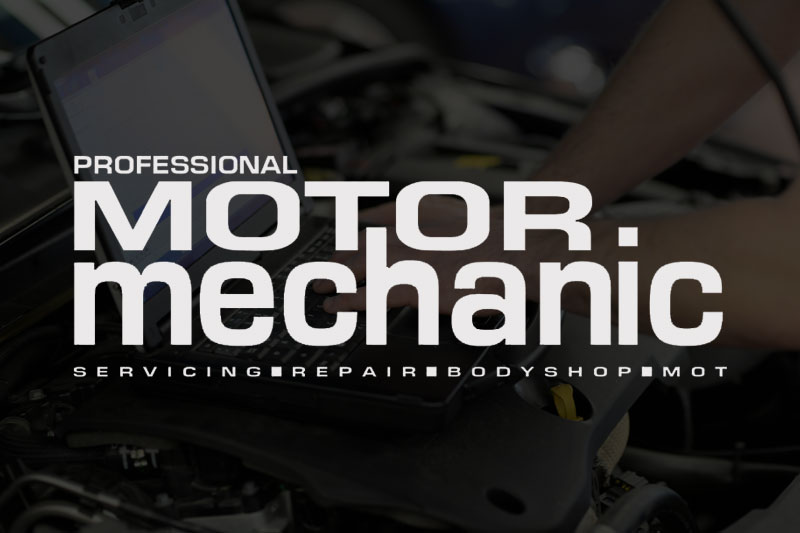 TOOL USED: SOCIO 400 DIAGNOSTIC UNIT, AVAILABLE FROM TECNODIAGNOSTICS
1. Open the software and click into 'Car-MPV'.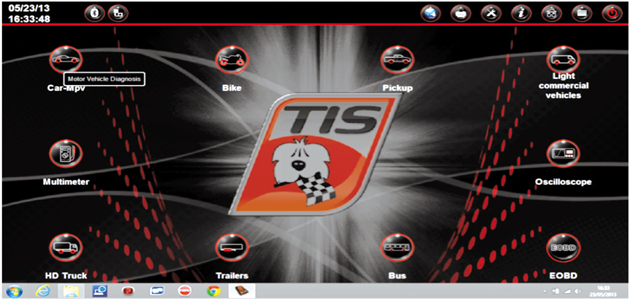 2. Select your vehicle.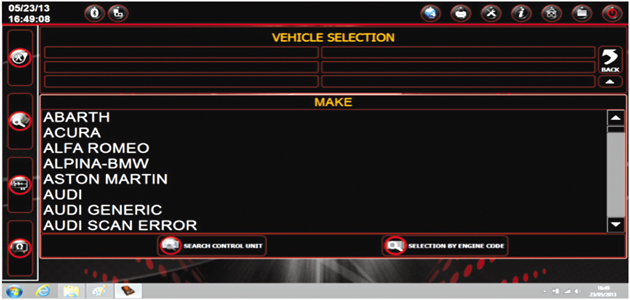 3. Once vehicle is selected you will then see the full system coverage list. Click into 'Engine'.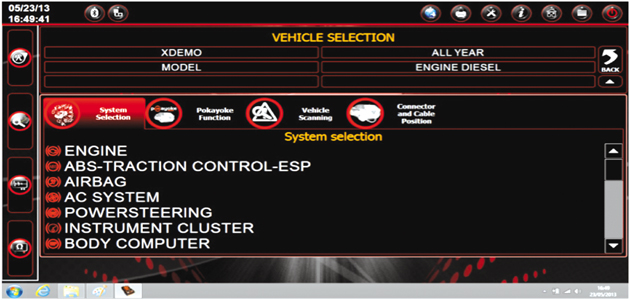 4. After clicking into 'Engine' you will see the drop down menu. When you click onto 'FAP Regeneration' the system will take you directly to the activation procedure.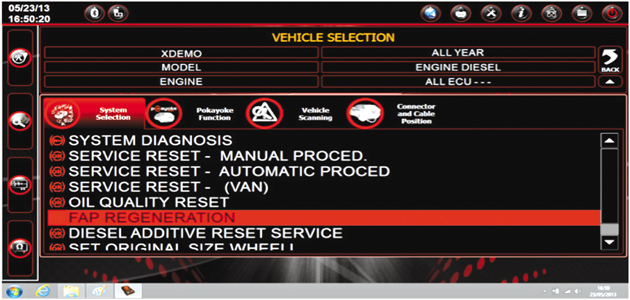 5. The system will begin to load.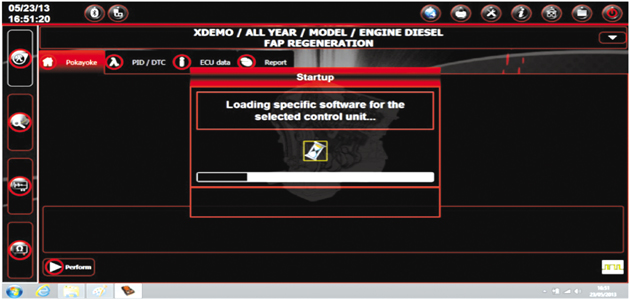 6. Firstly, any fault codes stored within the ECU will need to be cleared prior to any activations working.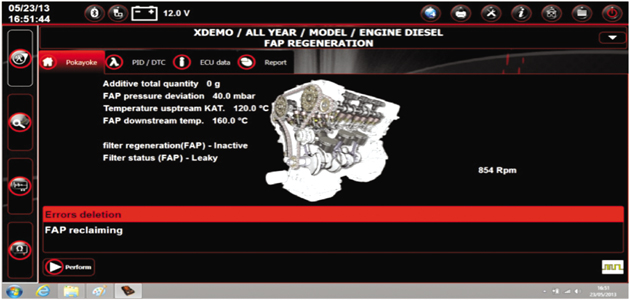 7. After clearing your fault codes, click onto 'FAP Reclaiming'. The activation will begin to run. The vehicle's engine revs will begin to increase and will start the regeneration process.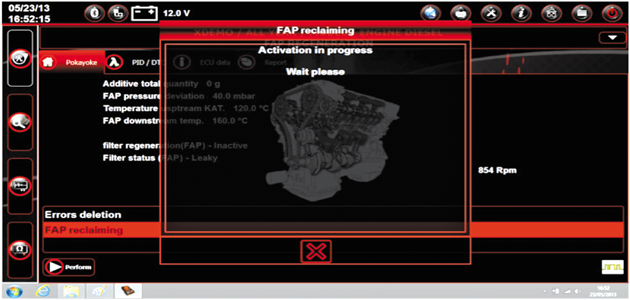 8. That's it, all done. The engine revs will drop back to idle speed after approximately 20-30 minutes, and the procedure is complete.