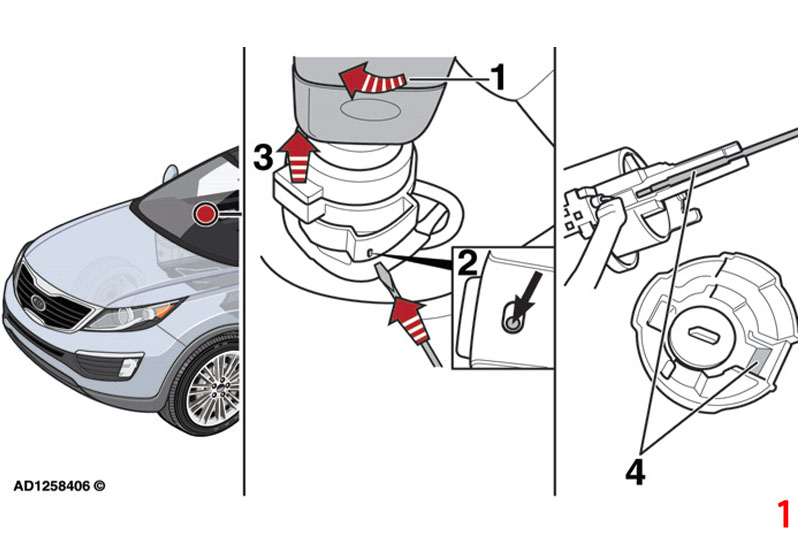 ---
In this regular column, Autodata's Technical Team share their fixes to common problems raised through Autodata's technical helpline, available to all UK customers.
---
Kia Sportage central locking not operating when using remote control
Fault:
A customer of ours has a 2010 Kia Sportage and they are complaining the central locking intermittently fails to operate when using the remote control. The door locks have not failed whilst the car has been in our workshop so we are struggling to diagnose the fault. Can you help?
Fix:
Yes, the symptom you described is known to us on Sportage models built in Slovakia up to August 2011. The fault is due to the ignition key warning switch sticking because of insufficient lubrication included at manufacture. Disconnect the battery and remove the steering column trims. Disconnect wiring harness multi-plug from ignition switch. Insert key into ignition switch and turn to ACC position (Fig 1.1). Press and hold ignition switch locking pin and simultaneously pull out ignition switch barrel (Fig 1.2 & Fig 1.3). Apply a light coating of grease, available from Kia parts department, to the ignition switch barrel and ignition key warning switch (Fig 1.4). This should eradicate the central locking fault.
---
For more information, click
here
.