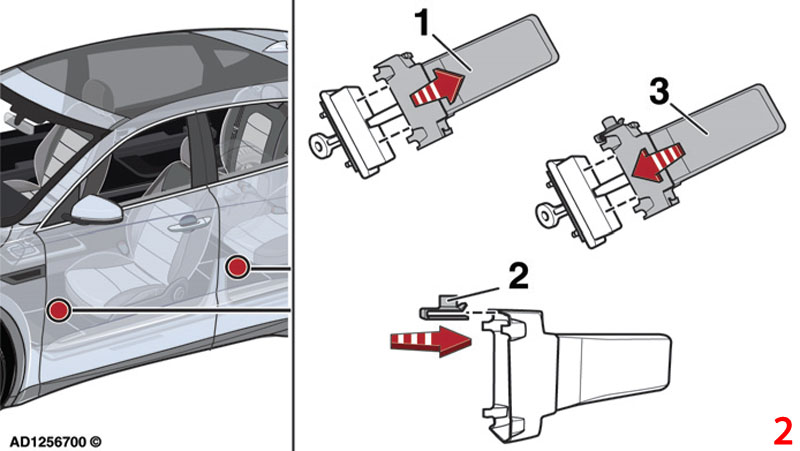 ---
In this regular column, Autodata's Technical Team share their fixes to common problems raised through Autodata's technical helpline, available to all UK customers.
---
Jaguar E-pace creaking noise when opening/closing doors
Fault:
During a service for a 2019 E-Pace a customer mentioned a creaking noise when opening or closing the doors. Clearance seems good and applying lubricant to the hinges fails to resolve the issue. Is there by chance something on your systems for Jags with creaky doors?
Fix:
Jaguar has published a bulletin for this issue, which affects E-Paces from 2018-2021. The cause is unsatisfactory design of the door check strap cover, which creaks in operation.
The fix as advised by Jaguar is as follows:
Remove the door trim panel
Remove door check strap
Remove door check strap cover (Fig 1.1)
Fit the retaining clip to the door check strap cover (Fig 1.2). Ensure the retaining clip is fitted on top front edge of the door check strap cover
Refit the door check strap cover (Fig 1.3)
If necessary, repeat the procedure for the remaining doors
---
For more information, click
here
.