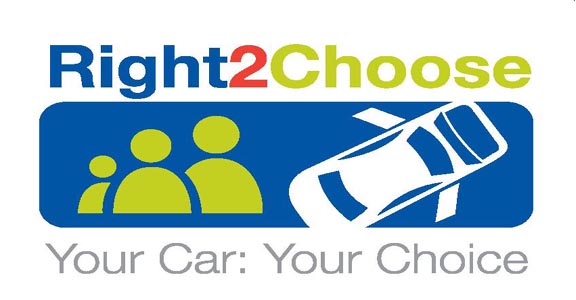 As regular PMM readers will know, our media platforms offer us a unique opportunity to have a bit of a rant about the industry. As much as we try to touch upon a wide range of subject matters, there is one issue that continues to incite debate like nothing else and that is the need to keep your customer educated and informed about their rights when it comes to vehicle repairs – and more specifically – in-warranty servicing. As long as stories of 'misleading' advice being delivered to the car owner continue to rear their head, I'll make no apologies for addressing them here.
Brian Spratt of the IAAF is one of the most vocal industry figures when it comes to challenging main dealer practices, and his views are often quoted on the pages of PMM. Here however, he has the stage to himself, following a recent communication with an IAAF garage member. This exchange shows the trials that the independent workshop faces when coveting new car owners, far better than anything I could put into words.
 'I recently took a telephone call from an IAAF garage member who was annoyed that one of her business customers had been misled by the local dealer. The customer had taken a new van back to the dealer for a service because they had been told: "You have to bring it to us for servicing otherwise you'll invalidate the warranty."
 It still astounds me that some dealers will push this line in spite of regulations which, for over 12 years now, have allowed independent repairers to service vehicles during the warranty period.  As long as the independent services the vehicle in accordance with the manufacturer's service schedule and uses parts and other materials which match those the dealer would use; then the warranty is NOT invalidated.
 We can't blame the customer for allowing the dealer to mislead them; this is a murky world of European legislation, mixed in with the competitive battle between dealers and independents for valuable servicing work. But we can do something about it!
 Use the 'Right to Choose' Campaign – www.right2choose.org.uk – as an aid to educating our customers. The campaign is gathering pace and can provide independent garages with posters and leaflets that explain to the motorist that the car belongs to them and they can choose where to have it serviced without worrying about their warranty being invalidated.'
I'm not convinced that the need to hammer this message home to the car owner will ever cease to exist, particularly as legislation has been in place for well over a decade yet there are still glaring gaps in awareness at consumer level. I can't speak for the average garage owner, but if it were me, I would be taking every single opportunity to inform a potential paying customer about their right to 'choose' my business to undertake their service and repair work.
The 'Right to Choose' Campaign offers you everything you need to assist you in this process, and what's more, the time-consuming leg work has been done for you in terms of putting together educational and promotional material. It is a criminal waste of an opportunity to earn more money if you just sit back and take the stance that you don't individually have the clout to influence the entire market of car owners. In all fairness, that is probably true, however what IS within your power is the ability to shape the destiny of YOUR business and educate YOUR potential customer base.
If every garage focused their efforts at educating their own individual customer pool, there's no doubt that word would spread a whole lot quicker to the entire spectrum of UK car owners. It's your business and its prosperity is ultimately in your hands!!