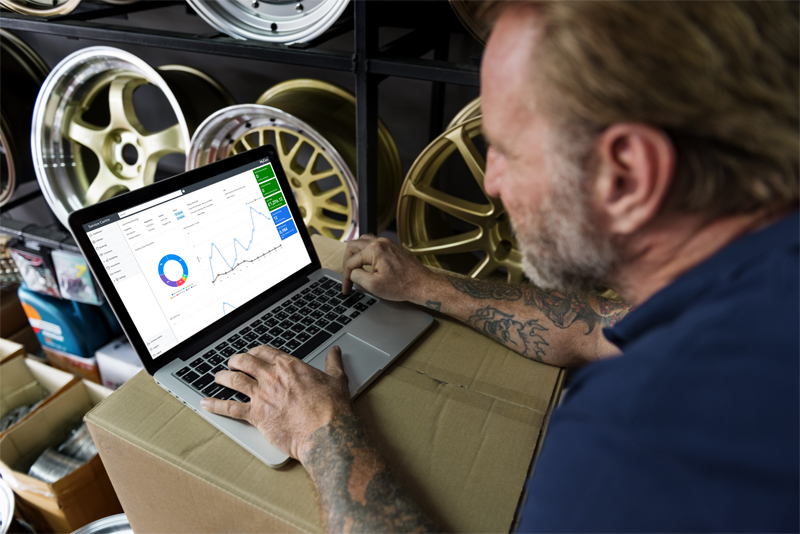 ---
MyCars is a new app being launched to help put independent garages on a level footing with main dealers when it comes to customer interaction. PMM's Kieran Nee sat down with Adam Fox, one of the developers behind the app, to find out more.
---
PMM: What is MyCars and what makes it different from other software solutions available to workshops?
Adam Fox (AF): Workshop owners will like the admin dashboard which allows them to track revenue generated from the app, see an overview of online bookings and the smart reminder automation going on behind the scenes. Front of house staff will particularly like the time it saves being able to confirm and rearrange appointments, then notify customers when their vehicle is ready to collect as they can do this with the click of a button.
Think of MyCars like a bolton turbocharger kit for your existing DMS system and website, you don't have to change the systems you already use to boost online bookings and loyalty because our app will integrate with them. What makes our offering unique is that you can provide your customers with a value added service in the form of a white label app which allows them to see key information about their car, make bookings and view exclusive loyalty offers and rewards. The app aims to increase the amount of online bookings you get whilst reducing the amount of time it takes to confirm them and is designed with a focus on profitable repeat business from existing customers rather than paying for bookings from price comparison websites.
PMM: How will a customer's relationship with their trusted workshop change?
AF: The car servicing market is incredibly competitive now with more and more price comparison websites and big groups constantly looking for ways to draw your customers away from you. You could easily lose a customer to a competitor once they search for "car service" and are then served with targeted adverts for the next few weeks. To stop your customers from even having to go through this you can encourage them to install your branded MyCars app to their phones or computer from which they can make bookings, browse offers and look up key information about their car such as when their MOT, road tax or service is due. The system automatically sends maintenance reminder emails so that your customers can make a booking straight from a reminder through the app. All of this helps your customers stay connected to your workshop.
PMM: Will this app benefit independent workshops in particular?
AF: One thing we noticed when looking at independent workshop websites is that the process for making online bookings is actually creating more problems than it is solving. Quite often a customer will fill out an online form which essentially sends an email to the workshop, the workshop will then have to follow this up with an email or phone call to confirm times, prices and services.
This can involve a lot of to-ing and fro-ing which independent garages just don't have time for. We eliminated the need for all of this by allowing your customers to choose a service and timeslot with a clear indication of how long it will take and its cost. Once a booking comes though, it's simply a case of clicking a button to confirm, rearrange or cancel which then automatically triggers an email to the customer and updates the booking status on their online account.
We have designed the MyCars app to enable independent garages to have the same customer app capabilities as main dealers. Our out-of-the-box while label solution lets independent garages get set up with minimal time and cost, without having to change any existing systems or processes.
PMM: What is the payment structure to use this service?
AF: We offer a free trial for 30 days and after that the cost is £49 per month for garages with 1-2 mechanics and £99 per month for garages with 3-5 mechanics. Larger garages may have specific requests or requirements that we will be happy to discuss. Garages can cancel at any time and all prices are plus VAT.
---
Want to know more? For more information, click
here
.