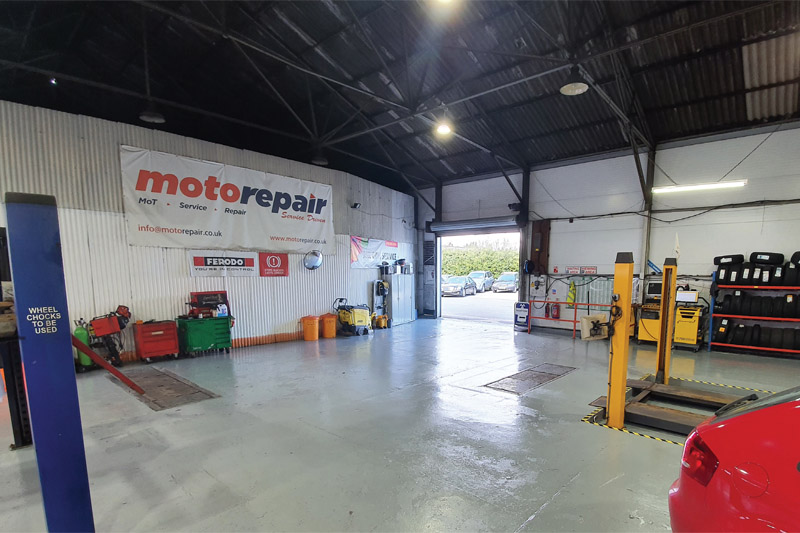 ---
PMM discovers how independent garage, Motorepair, has reaped the rewards from transferring its work management system to cloud-based Autowork Online.
---
Delivering high levels of customer service has always been imperative for Motorepair, an independent garage based in Flintshire. However, since implementing MAM Software's cloud-based Autowork Online three years ago, the business is now able to run more flexibly and efficiently – and it's the customers that have ultimately benefited.
Nathan Lee, Director of Motorepair, explained that one of the main advantages of the garage management software (GMS) is that it has facilitated more effective diary management.
"We had previously been using an old-school, page-a-day type diary and manually transferred the entries to Autowork Online," said Nathan. "Now, as soon as a customer calls, we can book them straight in – we're creating the job cards as we go.
"It wasn't obvious how long jobs would take as we were writing them down. As a result, we'd often have time left at the end of the day, or be overbooked, which was worse because it meant we would disappoint our customers."
Autowork Online enables the Motorepair team to pre-set a timeframe to the task at hand, whether it's an hour and 25 minutes for a service, or two-and-a-half for a CV joint. The block of time is physically represented in the diary, which allows the business to be more efficient in how it operates.
Motorepair also has to balance servicing and repairs with a number of MOTs each day, and Autowork Online has also proved integral to managing this workload.
"Statistically speaking, around a third of cars will fail their MOT. With Autowork Online, we can get the work done and allocate the time needed to rectify any problems that are likely to arise. If we can't do it for two or three days because we're backed up with work, then people are left disappointed – instead, we can get cars back to customers faster by factoring this in from the outset," Nathan continued.
Running a busy workshop means that every minute of the day needs to be fully accounted for. Autowork Online has enabled Motorepair to become more efficient in how time is used on a daily basis.
"Whatever time we have left over once jobs have been booked in, we can direct towards our customers – letting them know their vehicle has passed its MOT, or that it will be ready to collect at a certain time.
"We can also go out to the car park and fit a set of wiper blades while they're waiting, rather than having to book the job in for a later date or not being able to do it at all because we're too busy. You can't put a price on that."
Autowork Online also boasts an SMS messaging feature, which sends out automated reminders to customers. This helps businesses like Motorepair boost bookings and encourage repeat custom.
Nathan and his team are currently using the feature to remind customers when their MOT is due, but they have also started scheduling notifications for when their vehicle's cam belt is ready to be replaced.
"This is an added customer service feature we can offer. It avoids any nasty surprises and helps avoid cars failing their MOTs," Nathan confirmed.
---
For more information on MAM Software's cloud-based garage management software, click
here
.