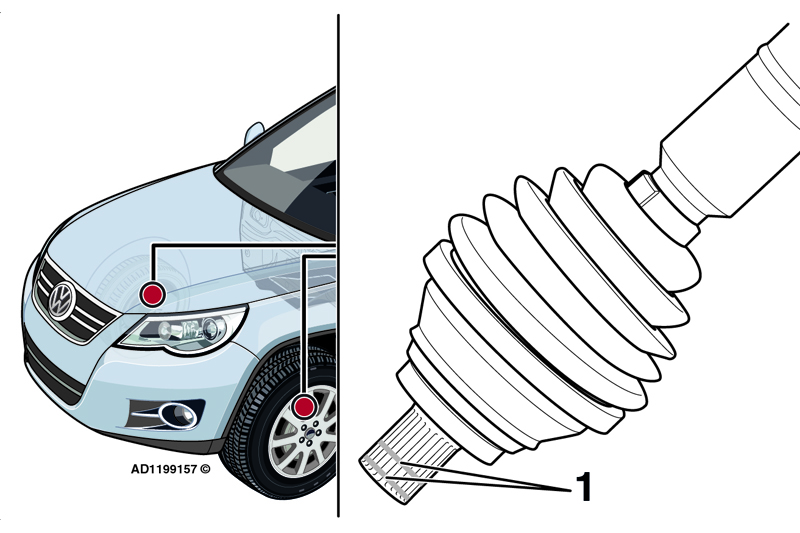 ---
In this regular column Autodata's Technical Team share their fixes to common problems raised through Autodata's technical helpline, available to all UK customers.
---
VOLKSWAGEN TIGUAN – CRACKING NOISE FROM FRONT WHEEL WHEN PULLING AWAY
FAULT:
A customer of ours has a 2008 Volkswagen Tiguan and it is producing a cracking noise from the front wheel when pulling away. During road test, we heard the cracking noise but were unable to recreate it in the workshop. We have checked the wheels and drivetrain components. Have others reported this cracking noise?
FIX:
The cracking noise you describe has been reported before and it is due to movement between the front hub and the driveshaft. Remove the driveshaft from the front hub. Thoroughly clean the driveshaft splines. Apply thread sealing compound to driveshaft splines (Fig 1.1). Refit the driveshaft to the front hub. Repeat procedure for the opposite side. Do not move the vehicle for eight hours to allow the thread sealing compound to cure.
---
For further information from
Autodata
, click
here.