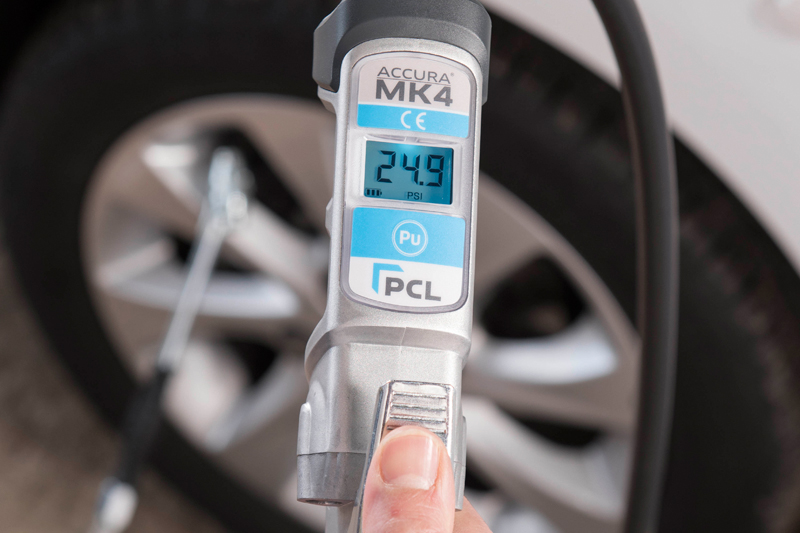 ---
PCL has been designing air and tyre inflation products for 80 years, which are said to be a common feature in garage forecourts, tyre shops and workshops around the world.
---
Today, PCL's products are sold in over 100 countries across the globe and it still designs and manufactures from its 12,000m² production facility in Sheffield.
At MECHANEX, PCL will be showcasing the ACCURA® MK4 Digital Tyre Inflator, the indoor and outdoor electronic tyre inflator, combining a mechanical gauge with the simplicity of digital.
With a backlit screen, it can be used in poorly-lit areas, and is suitable for cars and trucks, with inflation up to 250psi. It has been designed to achieve maximum usability, accuracy and highly cost-effective inflation.
PCL also offers a wide variety of air tools, air accessories, tyre care and hose products. Each product has been built to last using quality components, which aim to ensure optimum reliability and durability, and all are thoroughly tested and individually certified before they leave the factory.
Proud of its past and the products it has developed so far, but with research and development at its core, the next 80 years of PCL air technology will look to be filled with further innovations that answer market requirements while delivering accuracy, safety and reliability every time.
---