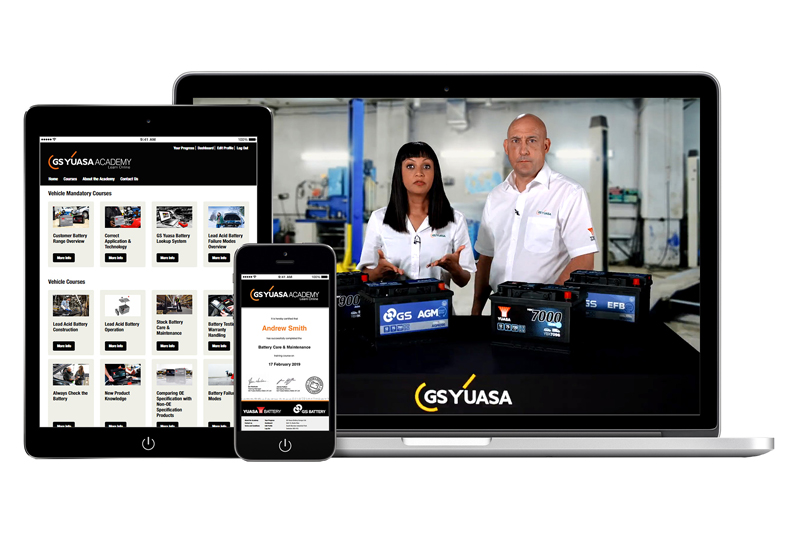 ---
GS YUASA has launched GS Yuasa Academy, an online battery training platform.
---
The company claims that the service is the first system of its type for comprehensive online battery training. Aimed at improving customer service, reducing warranty returns and maximising battery business potential, it provides over 20 certified courses tailored to different job roles.
Designed for individuals and organisations alike, GS Yuasa Academy provides valuable knowledge and skills. Training content is delivered in dynamic video format and courses feature downloadable support material.
---