---
Arnott Europe explains the art of remanufacturing suspension struts.
---
Air suspension struts feature inflatable rubber air springs instead of traditional coiled steel springs to improve the vehicle's ride. An air suspension system provides owners with superior ride quality, comfort, and adjustable load leveling capabilities. Like all rubber components, air springs and struts are wear and tear parts. Typically, the rubber will dry rot and small cracks can form where the air bladder rolls up on itself. On average, an air suspension part will need to be replaced in six to ten years. Mileage, climate, driving conditions and road quality will also influence the replacement rate.
For 30 years, Arnott has carefully remanufactured original equipment air suspension struts to provide an affordable replacement option that supports the leveling and active damping functionality of original OE shocks, and has the exact fit and functionality of OE. Each Arnott part is engineered to improve strut longevity, while providing a plug and play installation.
Arnott has processed millions of original equipment cores, identifying their most common failure points, and has often engineered improvements upon them while maintaining auto leveling and active damping. Each used strut is carefully inspected, disassembled, steam cleaned, and spin- blasted to bare metal which removes paint, dirt, corrosion, and years of road grime.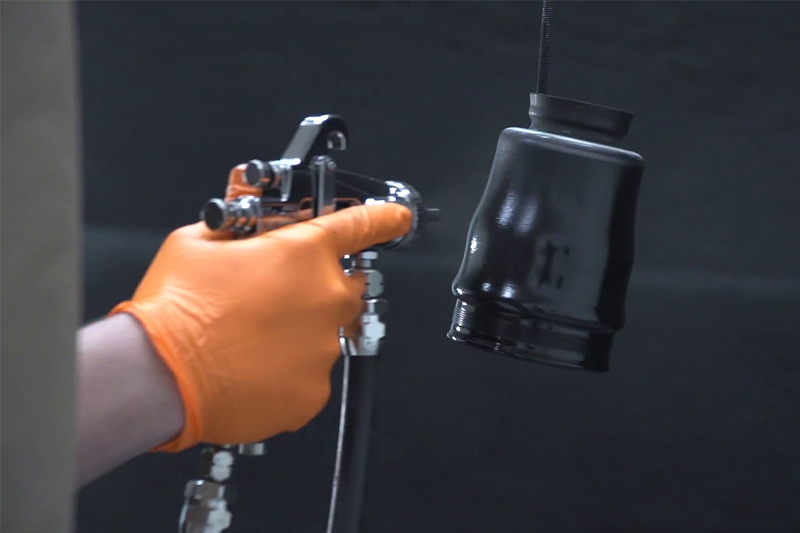 After the shock is spin-blasted to bare metal, specialist technicians recharge many of the OE shocks using a proprietary process where worn shock oil is replaced with new high-performance shock oil. In the next phase, worn internal shock components such as the piston, rod guides and seal pack are replaced.
After the shock is recharged and sealed, each shock is computer dyno tested to assure OE durability and performance. The company keeps only the best – some do not pass Arnott's stringent quality standards and are sent, along with other worn parts, to a metal recycler. After the struts have had an extensive quality check and are approved, every remanufactured strut is expertly repainted with corrosion- inhibiting paint for a professional finish.
Skilled assemblers rebuild each strut by hand with new OE quality components including longer-lasting seals, a multi-ply premium-brand air bladder, heavy-duty crimping rings, and other tier one components.
The Arnott remanufactured strut is quality inspected throughout the build, which includes a specialised air pressure test to ensure there are no leaks in the air bladder. After successfully passing inspection, the strut is carefully boxed in heavy duty cardboard using custom designed protective packing material. Any required accessories, special instructions and installation information is added, before the box is sealed, labeled, and coded for further quality control.
---