---
ZF Aftermarket is experiencing soaring demand for its hybrid and electric vehicle training courses, reports Wayne McCluskey, the company's Technical Training Manager. Several dozen technicians attended the basic level of tuition in the first quarter of 2018, and upcoming courses are already fully booked. However, a waiting list is in operation and more training dates will be added to ensure that everyone is catered for. PMM finds out what's on offer.
---
The need for legislation and training
At the time of writing, there is no legal framework in the UK governing the duty of care that should be undertaken by businesses and individuals when working on electric vehicles. However, the Automated and Electric Vehicles Bill is currently before Parliament, and an amendment to this has been tabled which, if incorporated, will require those repairing and maintaining electric vehicles to be licensed to carry out the work safely. Meanwhile, when making trainees aware of their responsibilities, and until such time as UK law catches up with industry requirements, ZF Aftermarket references German electric vehicle legislation, in combination with the UK's Health and Safety at Work Act.
McCluskey explains why training in this field is so important: "You wouldn't expect an automotive technician lacking the necessary training and experience to attempt repairs to an industrial three-phase high voltage installation. A modern electric car is effectively the same thing – a high voltage machine – but presented in a mobile platform." He makes a compelling point; with passenger car systems operating at around 600V and 400A, there is ample opportunity for those unskilled in high voltage working to cause serious injury or death. These hazards are only likely to multiply with the next generation of electric vehicles, and mitigation of such risk makes the need for training all the more vital.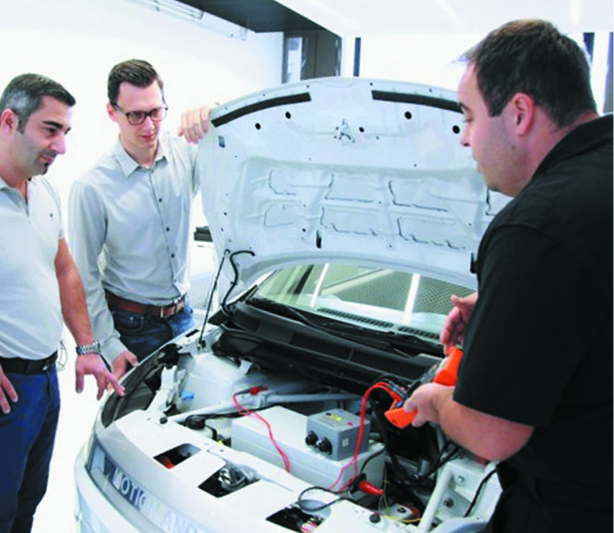 Electrically Informed Persons
For those who have been used to 12, 24 or 48V automotive electrical systems, a change in mindset and a higher level of awareness is needed to work safely with high voltage electric vehicles. For example, where electrical cables in a conventional vehicle are routinely removed and reinstalled multiple times and connections probably tightened by feel, high voltage cables are only rated for a certain number of connection cycles and terminations must be accurately tightened to the specified torque. This is because any abrasion of the contact areas or incorrect tensioning can have a dramatic effect on electrical resistance, possibly leading to localised heating and subsequent fire risk.
ZF Aftermarket provides two levels of training for those seeking proficiency in hybrid and electric vehicle systems. Blending theory and practical instruction, the more basic course imparts sufficient knowledge to take a delegate to the 'Electrically Informed Person' (EIP) level of competence. Attendees learn fundamental safety procedures, such as following vehicle manufacturers' protocols for powering down a vehicle, and applying the correct barrier techniques to ensure electrical isolation so that the vehicle cannot restart unintentionally. Each EIP course is one (admittedly long) day in duration and ideally has only eight delegates attending, allowing each person sufficient time to complete the practical exercises included.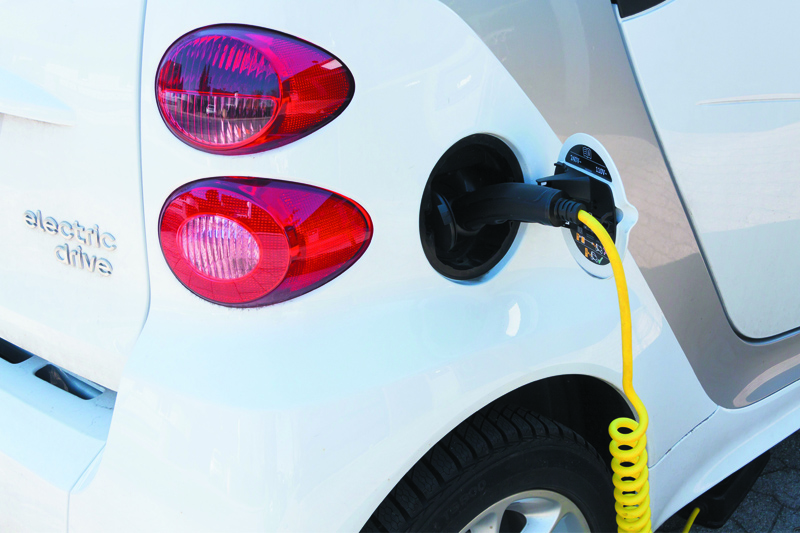 High Voltage Experts
While someone who achieves EIP status is well on the way to working safely with electric vehicles, they are not yet qualified to work on the high voltage parts of the system. To date, around a third of Electrically Informed Persons have returned to tackle the advanced stage of ZF Aftermarket's training offer: the 'High Voltage Expert' (HVE) level of competence. Before gaining access to HVE training, applicants must pre-qualify by successfully completing six online e-learning modules during the six weeks prior to training.
The intensive six-day HVE course incorporates a further three e-learning modules – each with its own test – plus two one-hour written examinations and a one-hour practical assessment. This is probably the most comprehensive level of electric vehicle systems training available in the UK, and is the same as that provided to ZF research and development staff and to certain vehicle manufacturers' production line technicians.
Future opportunities
For those who make the grade, the rewards should be there for the taking. Fully trained with a fresh skill set, and equipped with suitable tooling and technology, independent workshops can confidently take on new business from a sector of the aftermarket that will continue to grow year on year.
---
For further information about the range of training available from
ZF Aftermarket, click here
.