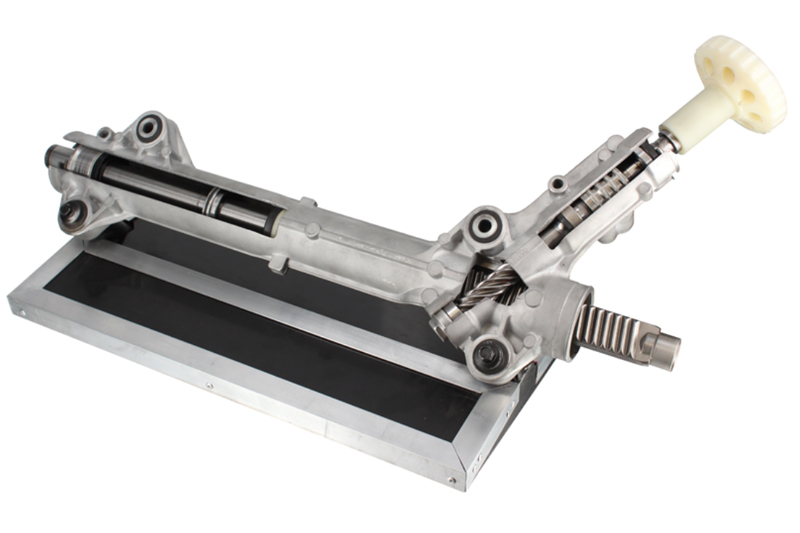 ---
Shaftec highlights essential maintenance with cut-away steering rack at MECHANEX.
---
Experts from Shaftec will be on hand at all three MECHANEX Shows to answer questions about its products whilst also bringing a little something extra. Designed to give mechanics an insight into the internal workings of one of its top selling products, the team will have a manually operated hydraulic steering rack with the casing partially cut away to show its internal workings.
Starting with the Manchester show, the company will be able to demonstrate exactly what can go wrong and why, and how to prevent it.
Sales Manager, Chris Journet explains: "The Shaftec team receives calls on a weekly basis about this product and we decided that the MECHANEX shows were the ideal platform to highlight the issues in a hands-on way. Having the product on the stand will clearly show how maintenance is essential.
"For example, we'll be able to highlight just how small and thin the seals are. This will help illustrate how important it is to regularly flush the system through. When the rack is in use it is exposed to a great deal of pressure and just a tiny piece of debris caught in the fluid can have a detrimental effect on these seals and cause a leak – leading to this most safety critical of parts failing.
"In addition, we'll be able to show more clearly the implications of a rusty rack bar and how it could seize the rack up or damage the seals and cause seepage or leaks."
If you want to know more, pop along to the Shaftec stand where you'll hopefully learn a thing or two which could help save your customers money which in turn will bolster customer loyalty and increase trade.
---
The show is completely free to attend and tickets can be
booked online
, or by calling
01923 237799
. For more information follow
MECHANEXShow
on Facebook, or visit the
MECHANEX
website.