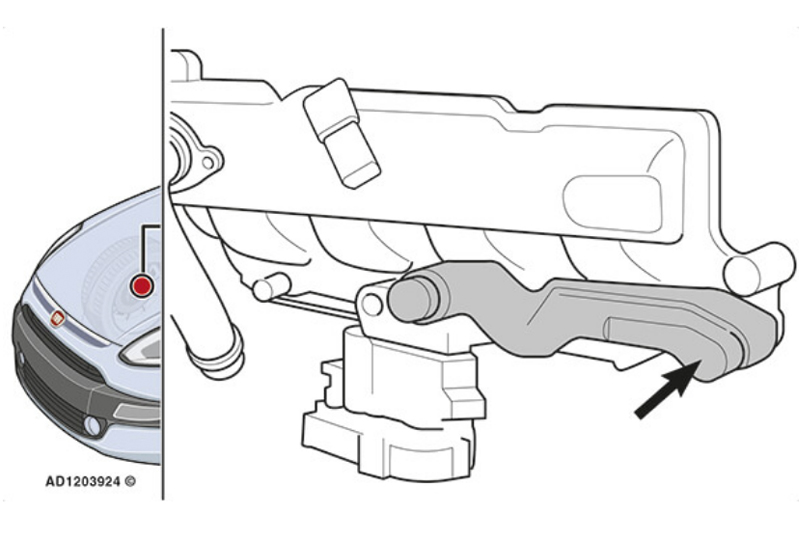 ---
Autodata's Technical Team share their fixes to common problems raised through Autodata's technical helpline, available to all UK customers.
---
Engine coolant leaking from the intake manifold area – 2009 Fiat Punto Evo
FAULT:
A 2009 Fiat Punto Evo is in for a routine service and we have discovered an engine coolant leak from around the intake manifold area. We have carried out a pressure check on the cooling system but cannot see where the coolant leak is originating from. Is this something that has been reported before?
FIX:
This fault has been reported by other Fiat owners on several models with 1,6/2,0 Diesel engines up to 15/10/09. The fault is with the intake manifold gasket which has failed due to diesel fuel contamination. When pressure testing the cooling system pay special attention to the area indicated Fig. 1. Replace the black coloured intake manifold gaskets with modified green coloured gaskets. Carry out a pressure test on the cooling system after the repair to check the coolant leak has been eradicated.
---
For further information from
 Autodata
, click
 here.