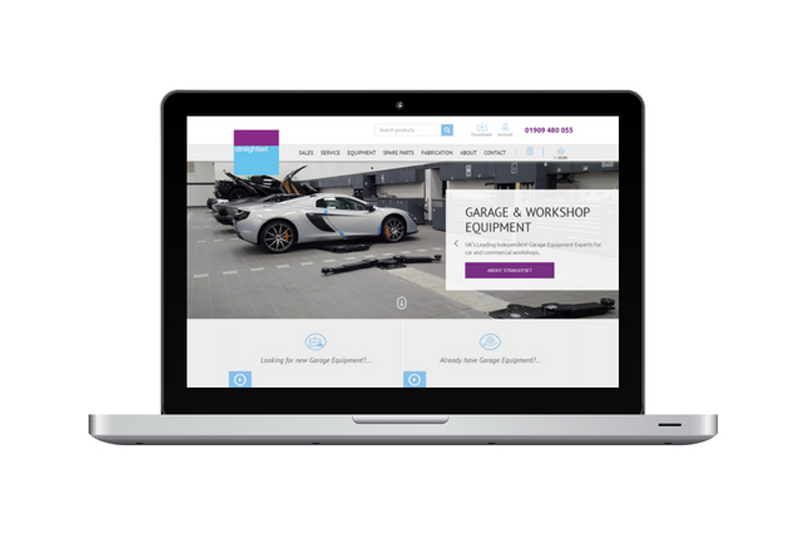 ---
Straightset has launched its new e-commerce website.
---
The new site showcases Straightset's 30 years of garage equipment experience, including its carefully selected manufacturers and some of the exciting projects that the company is proud to have been a part of.
The website navigates customers to the right content depending on whether they are looking for new equipment services; including garage equipment, design, installation or customers who already have existing equipment and are looking for service or spare parts.
The site also features a range of innovative bespoke functionality built to respond directly to customers needs and wants:
Purchasing spare parts – over 5,000 spare parts can be purchased easily and hassle free, across any devise.
Equipment quotations – customers will be able to browse an up-to-date range of garage equipment (including vehicle lifts, MOT equipment, tyre equipment, air compressors, workshop furniture, exhaust extraction and more) from core manufacturers and 'add to quote'. Customers will receive a convenient quotation from Straightset's knowledgeable sales teams directly into their email inbox for their consideration.
Parts Finder – a widget that enables users to search for a make and model of garage equipment and find the associated spare parts.
Breakdown controller locator – for customers wanting to contact their local controller quickly and efficiently following an equipment breakdown, they can input their postcode and get the direct contact details of a controller in their area.
Service quick quote – a simple form where customers can input their workshop equipment and get a quick quote on a service maintenance programme.
Blog – the news section will be regularly updated with latest projects, manufacturer news, industry news, company information and topical information.
As one of the UK's leading independent garage equipment companies, Straightset believe it's not just about supplying garage equipment, it's about creating long lasting relationships. Innovations such as the new website, is just one of the ways the company are listening to what their customers want.
---
For further information from
Straightset, click here.