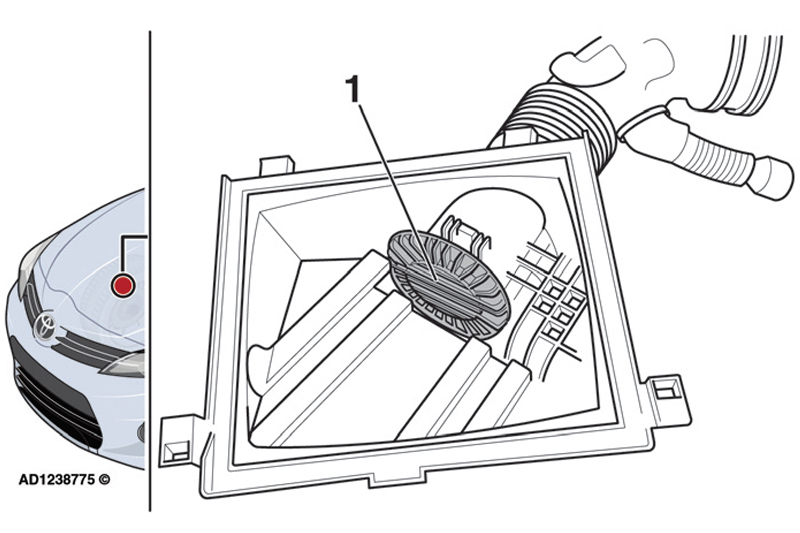 ---
In this regular column, Autodata's Technical Team share their fixes to common problems raised through Autodata's technical helpline, available to all UK customers.
---
Toyota Verso – engine malfunction indicator lamp when driving, with trouble codes P0101 and P115D
FAULT:
A 2015 Toyota Verso 1.6 diesel arrived with the engine malfunction indicator lamp illuminated and codes P0101 and P115D stored in the engine control module fault memory. We applied electrical contact grease to the mass air flow (MAF) sensor terminals and the vehicle was OK for a while, but has now returned to the workshop with the same codes. Are you aware of any other possible causes before we replace the MAF sensor?
FIX:
Yes, from the symptoms you have described the fault is likely to be due to poor manufacturing of the air filter housing upper section. This fault affects Verso/Sportsvan models with the 1WW engine code. Remove the upper section of the air filter housing and then, check the fitment and condition of the air intake strainer (Fig 1). If the air intake strainer is loose or missing, renew the air filter housing upper section. Erase the trouble codes and carry out a road test to ensure that the faults have been rectified.
---
For more information, click
here
.