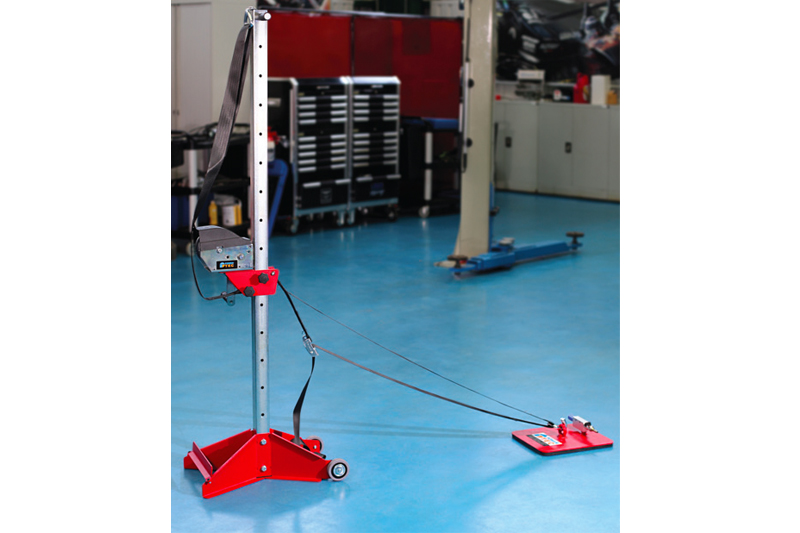 ---
Power-TEC have released a pulling tower (part number 92657), that is completely mobile and with its pneumatic vacuum system, anchors to the workshop floor without the need for fixings.
---
To use, place the pulling tower next to the bodywork damage to be repaired; the mechanical hoist is height adjustable. The pulling tower is counterbalanced by the anchoring plate: simply connect to the workshop air supply and the vulcanised rubber suction pad is held securely to the floor. This is a solution for glue-pulling on steel or aluminium panels and can supply a pulling traction force of up to 550kg. The standard tower's height is 1650mm.
---
Want to know more? For more information click
here.