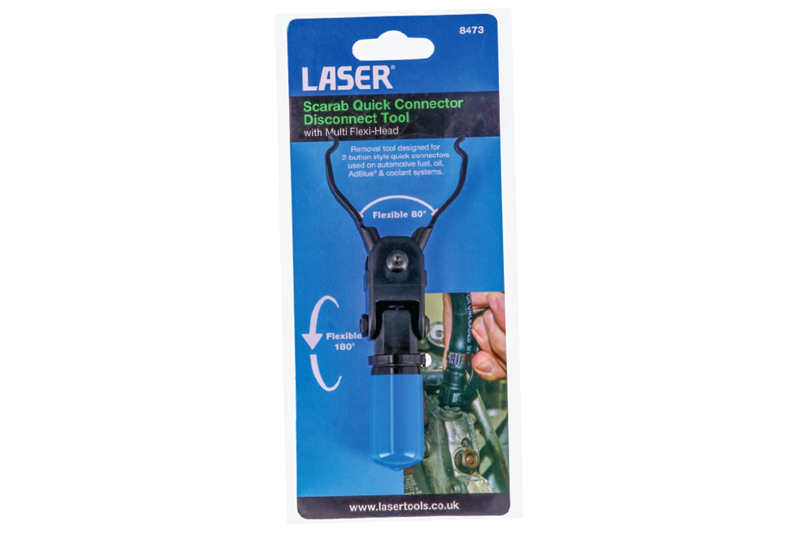 ---
Modern automotive pipe and hose fittings are designed to be quick to fit or remove but are often hard to reach.
---
This scarab quick-connector disconnect tool from Laser Tools (part number 8473), is said to be compact, easy-to-use and both the spring-loaded scarab jaws and the handle swivel to let you gain access in the tightest of engine bays. It is designed for two-button-style quick connectors used on fuel, oil, AdBlue and cooling systems. The handle has a sand-dipped textured finish for improved grip, and swivels through 180°. Together with the 80° movement of the scarab jaws, it claims to enable easy one-handed operation and locates positively onto the connector.
---
Want to know more? For more information click
here.