---
Richard Fletcher, Service Centre Manager at Acton Service Centre, tells PMM what the MOT season means to garages after a year and a half of COVID-19 restrictions and gives his advice on how similar garages should prepare.
---
Even though an MOT is due every year, the pandemic brought on some necessary changes. Due to the COVID-19 lockdown, the government relaxed the MOT due dates and provided a six month extension in 2020. As the lockdown kept stretching, the government has been very generous with the MOT relaxation. However, as the country is opening up, there is an expected rush for MOTs. The relaxation is running out and drivers are all set to contact their trusted garage.
A few tips to keep garages prepared for the rush After the relaxation, garage owners are expecting a heavy rush from car owners looking to get an MOT. This can get hectic for customers as well as the garage. Implementing Covid protocols like social distancing might be tough when there is an unprecedented number of customers lining up at a single place.
Here are some things that garage owners can practice to avoid hassle and provide optimum service to their customers. Following Covid-19 protocols For everyone's safety, it is important to follow the government guidelines issued for Covid-19.
Maintaining social distance, wearing masks full time and sanitising along with temperature checks-ups for everyone should be on priority. Since Covid-19 still exists, everyone needs to follow all the norms advised by the officials as a precaution. Any negligence could lead to a severe condition.
Booked appointments only A few centres, like the Acton Car Service Centre, offer appointment services on their website for MOT and other services. Pre-booking facilities and designated time slots help keep things organised and follow all the mentioned guidelines.
Another great thing about this facility is that the service provider can give full attention to every customer. Booking an appointment prior helps in saving customers' time and avoids long queues. This will also help garage owners to beat the rush!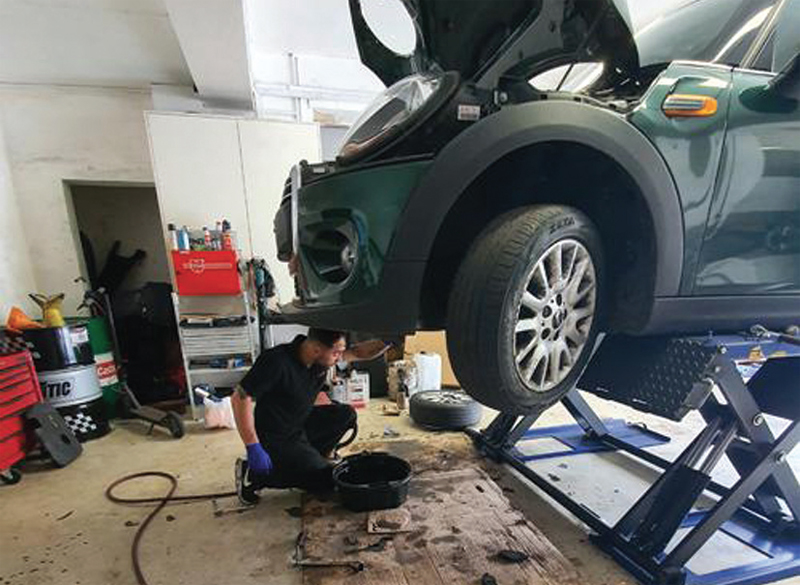 Assistance from the team –We need to understand how difficult the past year has been for car owners as well as garage owners. It is essential to gather a team of individuals that can answer all the doubts of car owners. As many of the owners are still sceptical about their car being parked in a garage for so long, it is essential to be prepared to cater to the anxious customers patiently.
Free toolkit – More than 50% of customers you are expecting are going to be for MOT renewable. A free toolkit about MOT can help them find answers to all their questions. They can learn from social media posts, emails, texts or graphics sent by an authorised garage. This will help in having an easy conversation between the customer and the service provider which would decrease the time taken to cater to a single-vehicle owner.
Cashless service – To avoid any kind of contact, garages can go cashless and accept only online payment. Currency notes contain a maximum amount of germs that can be harmful. Payment in advance or through an online method can save a lot of time and energy.
Talking to Dev Gami, the owner of Acton Service Centre, he revealed how business slumped during the lockdown: "If we used to get 10 cars a day, it was reduced to 10 cars a week. Owners either did not take their car out of the garage or postponed their services altogether.
"It has been a tough road, especially during the start of 2020. But as things gradually started opening up, we saw a rush of people coming over." Naturally, with the lockdown in place, the cars sitting in the garages needed servicing. Dead battery, cold engine, deflated tyres, the list of services were quite evidently results of the extended lockdown. Opening the garage to its complete capacity was a challenge for ASC. Even though the threat seems to have died down, the virus is still here, and you have to follow the norms and guidelines lest you want to be shut down by the government.
"We had to change our way of servicing, interacting, and even a few services to accommodate the new way of living," explained Dev.
Apart from making masks mandatory at all times, ASC also put a halt to the pick and drop service since it involved too much human contact. Sanitising a car became a new type of service that everyone opted for.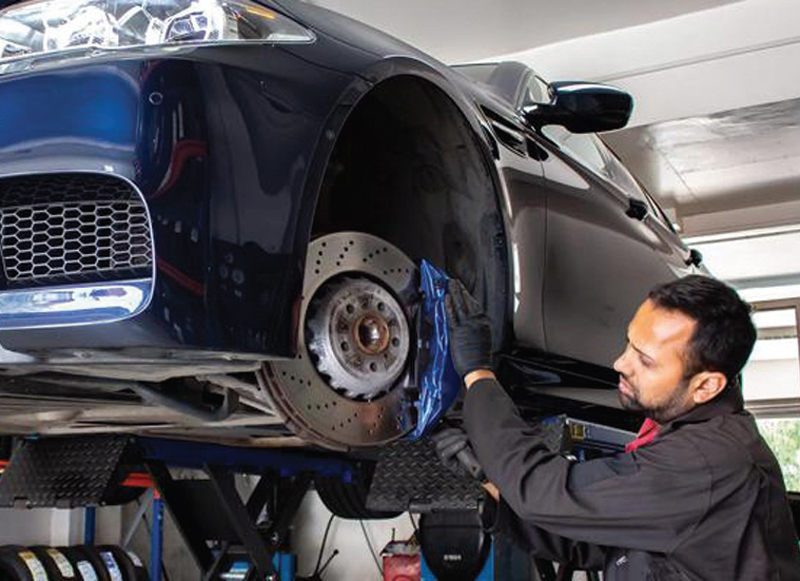 "Wearing gloves while handling the vehicles, assuring clients of the health of our technicians, temperature checks, regular testing, and ensuring the protocols are met and followed; the learning curve of living with Covid was steep, but we got through it together," proclaimed Dev. Embracing the new normal has been the game plan for every business. Whether it is a restaurant or a simple grocery shop, everyone changed their way to accommodate the pandemic. As the world is opening up and the impending MOT rush is evident, we tried to understand how ASC had planned to handle it.
"We already have a working appointment system that helps us to maintain the number of cars in our centre at a given time. Apart from that, we are giving priority to the people whose MOT is expiring earlier than others. Since the main objective is to keep the roads safe, we tend to give importance to cars that need immediate attention and provide a quick inspection to avoid MOT failures. The rest of the procedures are the same everywhere; it's just that we follow it very strictly to avoid any kind of issue." explained Dev.
There is an expected peak in the MOT service in October for MOT. Following an organised procedure, including Covid-19 protocols, and preparing for the rush can help the service centres and car owners get their MOT done with ease.
It's time to make UK cars roadworthy!
IGA's list of things to consider during the MOT period
Does any equipment need recalibrating prior to recommencing testing?
Are all testers still eligible to test?
If your testing process requires the use of an assistant, how will they socially distance?
Consider issuing MOT testers with their own small testing tools such as tread depth gauges
Accessing the MTS: does/can each tester have an individual means of accessing the system to finalise tests, such as a phone, tablet or individual PC? If not, each user should clean all surfaces before and after use to avoid virus transmission
Update and re-send any MOT reminders for any of your customers whose vehicles have been given a 6-month MOT extension
How will you socially distance customers that wish to observe their vehicle being tested?
Advise customers that the DVSA have issued a temporary exemption, and garages are not obliged to allow customers access to MOT viewing area if this is in the MOT bay
DVSA has provided a temporary exemption so that customers do not need to be given a paper copy of the emissions reading
---
Want to know more? For more information, click
here
.