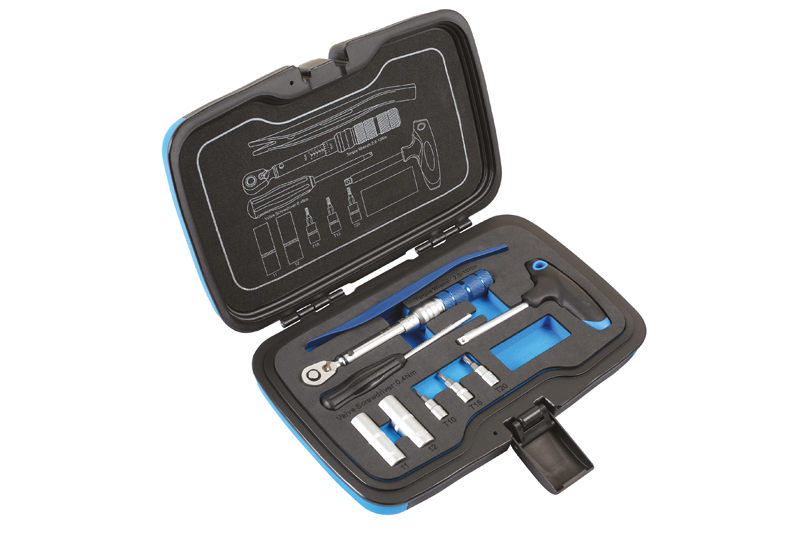 ---
PMM lifts the lid on a new torque wrench and socket set from Laser Tools.

---
With correct tyre pressures, vehicles save fuel, produce lower levels of emissions, and are safer. This is why manufacturers are now fitting Tyre Pressure Monitoring Systems (TPMS) to their vehicles, and the professional technician consequently needs the correct tools to maintain, service and repair these systems.
New to the Laser Tools range is a comprehensive TPMS torque wrench and socket set (part number 6935) that contains the tools required to correctly mount the TPMS sensor to the wheel rim. The 1/4″drive torque wrench is rated at 2 to 10Nm and is used to tighten the sensor valve nuts to the manufacturer's recommended torque. It is a high quality instrument and features a very smooth 72-tooth ratchet.
Also included are a TPMS grommet removal tool; a tyre valve stem screwdriver; a 1/4″ drive T-handle driver; two 1/4″ drive deep sockets (11 and 12mm) and three 1/4″ drive Star bits (T10, T15 and T20).
Laser Tools says that everything you need for TPMS service is included in this kit, supplied in a sturdy foam-lined case to keep the tools safe and secure. The case also features a storage space for valve caps etc.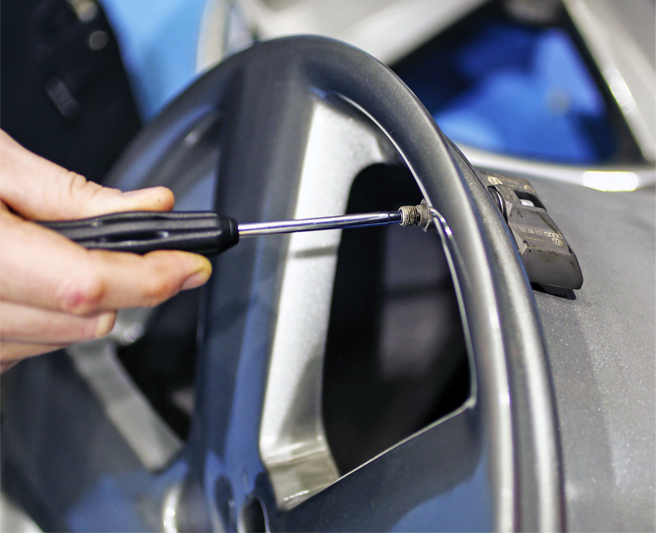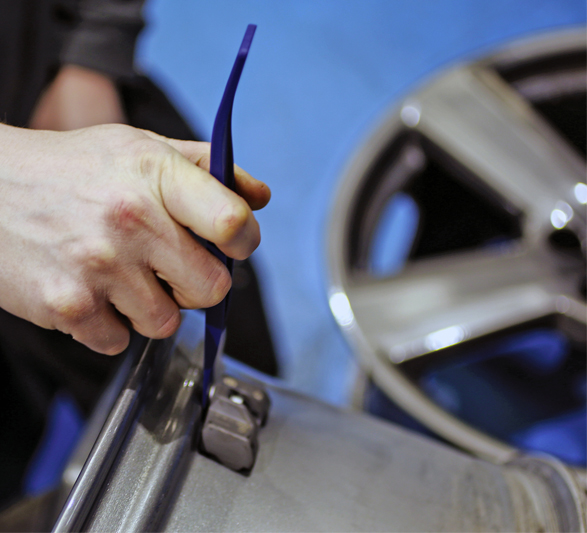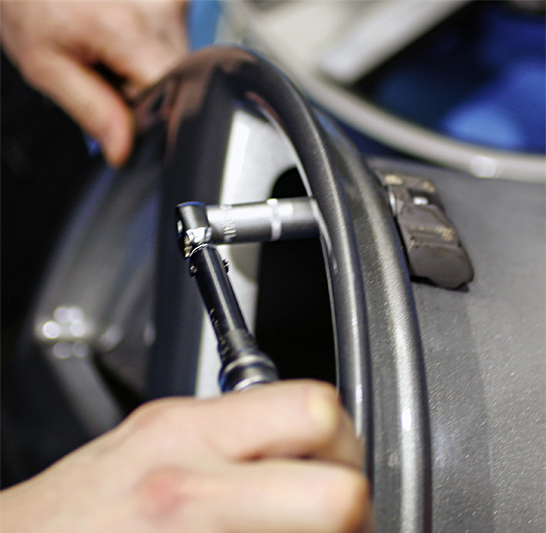 ---
For further information from
Laser Tools, click here.