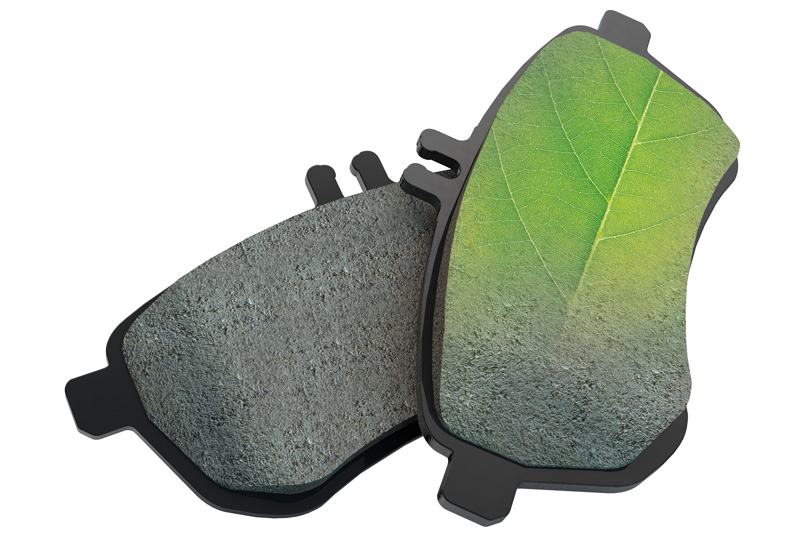 ---
PMM speaks to braking specialist Ferodo to discuss the technological challenges posed by hybrid and electric vehicles.
---
The emergence of the hybrid and electric vehicle market heralds the birth of a number of exciting new technologies. This is a fast-moving time for vehicle technology development that requires an equally proactive approach to training and knowledge transfer within the aftermarket service sector. However, half- truths and conjecture muddy the waters for mechanics and technicians. Braking, for instance, is a perfect case in point.
"The service professionals that we encounter generally take pride in their eagerness to learn about emerging hybrid powertrain technologies, but they've also expressed concern at the occasional lack of clarity regarding servicing requirements," explains Ferodo's Silvano Veglia. "Brakes are a particular area where myths abound, and these components do pose a unique set of challenges for traditional technologies and brake friction materials to overcome.
"The performance characteristics of hybrid and electric vehicles have encouraged an enhancement of traditional brake development," he continues. "The way brakes are used in this sector is changing due to electrified powertrains using regenerative braking to charge the vehicle's batteries. This means that brakes themselves are likely to be used less frequently and more gently, which increases the risk of disc corrosion and the possibility of glazing."
It is vital, explains Veglia, that brakes for this sector are resistant to glazing. The chances of it occurring are heightened by EV vehicles' regenerative braking characteristics, which means that components go longer without use and often only supplement energy recovery technology, rather than being the primary source of deceleration in conjunction with engine braking.
"Irregular usage patterns can promote accelerated wear, including glazing. Where a traditional vehicle's braking is sufficient to prevent corrosion build-up, or remove it following a period of inactivity, this cannot always be said of hybrid or electric vehicle use." Ferodo's answer is its environmentally- friendly, low-copper Eco-Friction range, which Veglia states offers 98% coverage of the hybrid and electric vehicle European aftermarket car parc through just 20 part numbers.
Notably, Ferodo's Eco-Friction brake pads come complete with the correct shims that are required to minimise noise in operation. With the shims playing a significant role in reducing unwanted braking noise, which is amplified by near silent EVs, their inclusion underlines the need for vehicle owners and technicians to opt for OE-specification parts.
Eco-Friction pads are already OE-fit on popular models within the sector and, in the aftermarket, are available for all the most widely-adopted alternative powertrain vehicles, including the Volkswagen e-Golf, Nissan LEAF and Renault ZOE.
So, while there continues to be some confusion surrounding pure electric and hybrid vehicles, particularly regarding the aftermarket side, Ferodo's technological advancements ensure that it is very much business as usual for those technicians tasked with replacing the likes of worn brake pads, with quality replacements easily accessible off-the-shelf.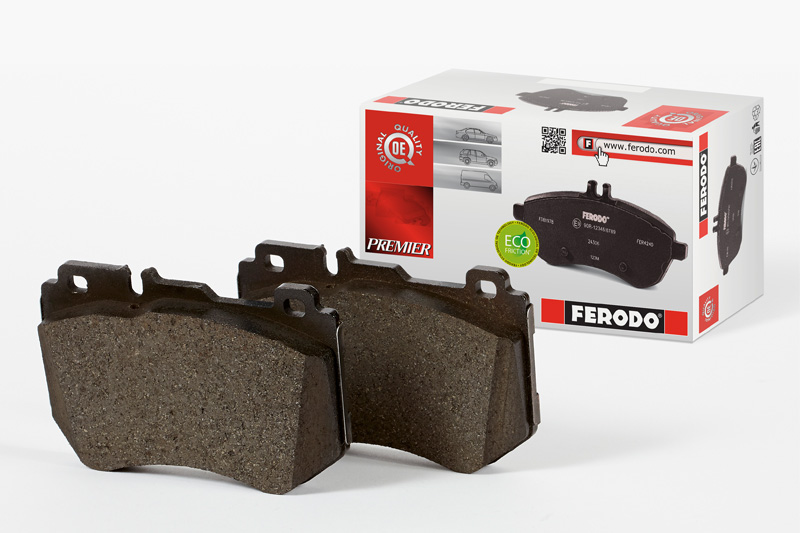 ---