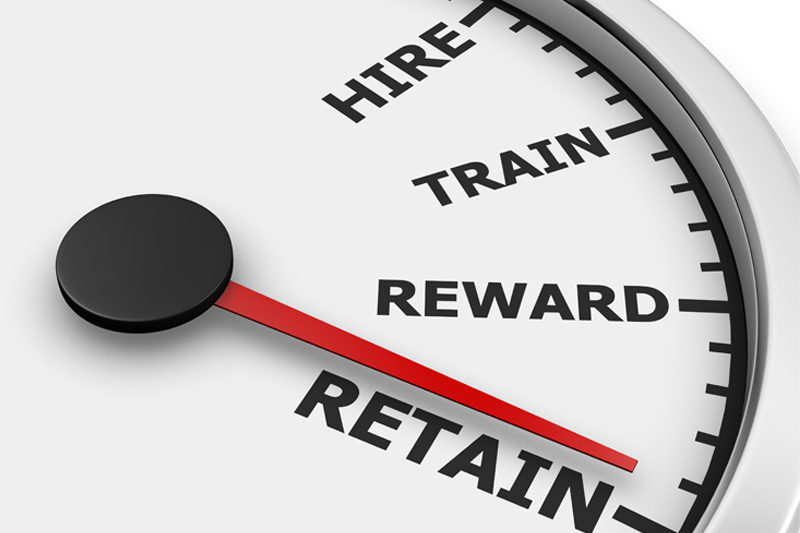 Photo Credit To boygostockphoto/Fotolia.com
---
Andy Savva offers some pointers for building – and, crucially, sustaining – a strong, skilled, and motivated workforce.
---
Andy Savva is a former multiple independent garage owner who boasts over 30 years' experience in the automotive repair sector. In every issue of PMM he'll be sharing his advice with workshop owners who want to improve their business' bottom line, but simply don't know how to go about it.
One of the greatest challenges facing garage employers today is discovering and retaining good technicians and reception personnel, as well as support staff such as administrators, valets and drivers. Given my background in garage ownership, I know how difficult this can be in an ever- demanding sector which requires far more technical expertise and knowledge than in years gone by.
I realised early on in my business career that focusing on recruitment, selection and retention was one of the most important steps towards building a successful business. In my previous article regarding training, I spoke about the importance of continued training and development as a way of motivating, retaining and, of course, recruiting personnel.
The implications of poor recruitment selection for the business as a whole can be catastrophic. So often, when visiting garages up and down the country, I find staff members who are placed in positions without the necessary skillset for the job they are doing.
I ask myself, why is this? Well the answer is garage proprietors are reluctant to pay a salary for the right person, so they end up recruiting people without the necessary skills and then asking them to undertake jobs that they are just not capable of doing. You may ask me, 'what's the right salary?', and my answer to that is clear.
If you have identified the correct person with the required skill level, why not ask them what they would like to be paid to work in your business. That's exactly what I did, and guess what? It always caught people by surprise because they were never asked that before. They never knew how to reply to me, so I used to ask them what their current salary was, and when they replied with £32,000, I'd say, 'well you are in luck then, because I'm prepared to offer you £36,000, is that okay with you?' If only I could take a picture of their reactions, what an album that would be. If you are going to worry about £2,000 or£3,000 per year per employee or have a salary cap for specific positions, or any roles for that matter, you will never attract the right person in an already under-skilled sector. My attitude was to find the right person and offer them a package they could never say no to.
Now, it's not all about salary when recruiting and retaining staff (although this is very important). Equally important is being able to demonstrate to potential candidates that you have created a workplace that attracts, retains and nurtures good people.
Showing that you can provide such simple things as an adequate staff room and lockers for belongings, whilst also acknowledging good work, creates an environment conducive to effort and success. There are logical and consistent operating policies and procedures that should be followed. If you can offer a new recruit the correct tooling and equipment to carry out their duties, in an environment where they are a respected team member who is involved in discussions and is able to voice their opinions, then staff retention will never have to be a worry.
"My overall goal as an employer was to make my business a place where people wanted to come to work – a place of discipline, but also one of comfort."
Do they understand your vision, mission and values? If it's a yes to all the above, before you know it you're creating a retention environment. Why would they want to leave? Where would they go? Are there many other garages offering the package they currently have?
Above all, I insisted on a culture of openness and shared information. I wanted my team to know where the company they were working for was going and what it would look like in the future. Where does it stand in the marketplace? I wanted my employees to know how their specific jobs fitted into the grand scheme of things and what they could do to help my business achieve its goals. My experience taught me that if you operate in an open environment where information is shared, you will certainly benefit from higher retention rates.
I would have failed if I knew my employees had thoughts like:
'It doesn't feel good around here'
'I don't get the support I need to get my job done'
'They wouldn't miss me if I were gone'
'I am not paid enough'
The lack of opportunity for staff promotion in many independent garages can create problems, as ambitious employees who would like to progress their career can be very restricted. This was always in the back of my mind, and to be honest, there was not much I could do. If a particular employee decided to leave for a senior role which I could not offer, however hard it was for me to see them move on to pastures new, all that could be done was to wish them luck with their next step.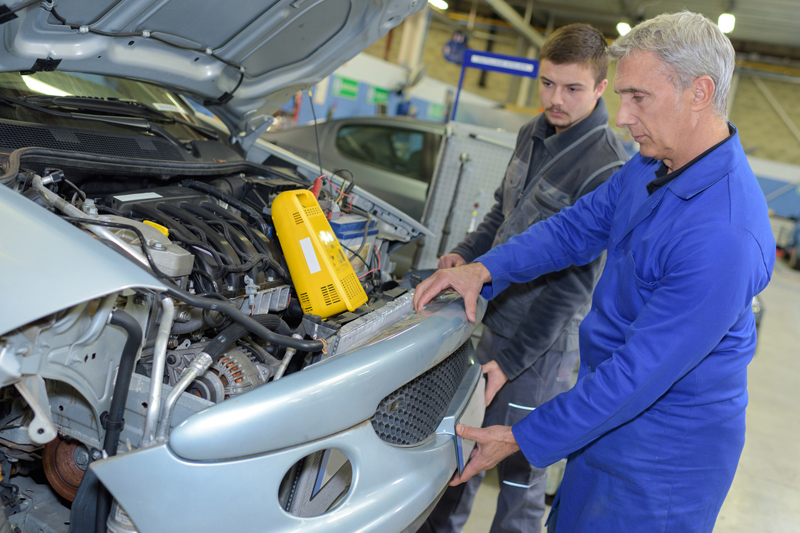 Luckily for me, it only happened twice in my business career and looking back now, (still being in touch with them both) I am proud of the grounding and professional growth that all my team members had (including these two individuals of course) whilst working for me. This grounding included: allowing them to experience reception life; working on the front counter, dealing with customers; on occasion taking over workshop control; and a programme of continued external training and development. Ultimately, this resulted in both these individuals gaining the knowledge and experience necessary to continue their careers in senior positions within our sector.
My overall goal as an employer was to make my business a place where people wanted to come to work – a place of discipline, but also one of comfort. These are the fundamentals that are necessary to succeed in recruiting and maintaining a stable group of team members. Yes, I may have been the owner of Brunswick Garage and the driving force behind many of its ideas, but none of these would have been implemented without the help of my wonderful team.
---
If you'd like to find out more about how Andy Savva's consultancy services could be of benefit to your business, email: andy@savvaautomotive.com