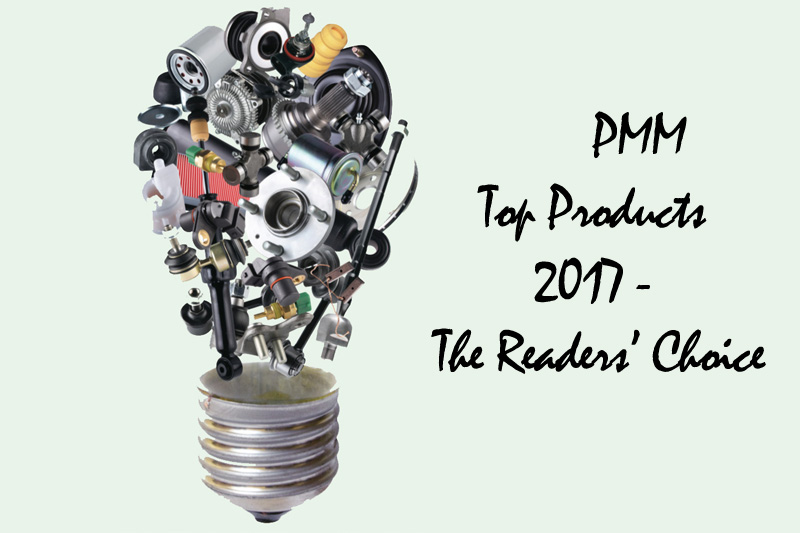 ---
A run through of the top products featured in PMM Magazine in 2017…
---
WHAT IS A TOP PRODUCT?

A highly coveted Top Product award is one of the highest accolades a company can achieve, and that's because the winners are chosen by some of the most knowledgeable people in the industry – our readers!
These are the products that have caused the biggest stir in the magazine this year, earning themselves the most reader enquiries via the Readerlink system.
If you haven't written your list for Santa yet, now might be a good time to start!
It's been another tumultuous 12 months in the constantly-evolving world of independent service and repair, with a raft of new products and services having been released to the market, providing opportunities for independent workshops to make more money.
But sometimes it can be difficult to ascertain which products are worth putting your hand in your pocket for, and which ones aren't. Luckily for you, PMM is here to lend a helping hand.
Over the last 11 issues, PMM has provided you with information about all the hottest new (and existing) products available in the UK aftermarket, so what better way to celebrate the good and the great than by dishing out some hard-earned awards?
Black Mamba Gloves – Fortress Distribution

These distinct all-black gloves meet the demands of automotive users, with the added benefit that the colour helps to hide dirt, grime and grease – increasing overall product lifetime and value. Black Mamba gloves offer a secure and tactile grip, whilst providing sensitivity for delicate, precise tasks, as required by automotive technicians.
At over 6mils thick, the Black Mamba nitrile gloves are said to offer a superior fit, as well as better puncture and tear resistance than standard latex disposable gloves.
The Black Mamba provides an effective barrier against oils, acids and other chemicals found in automotive workshops. The gloves are suitable for use during servicing, oil changes, battery replacement, painting and many other routine automotive tasks.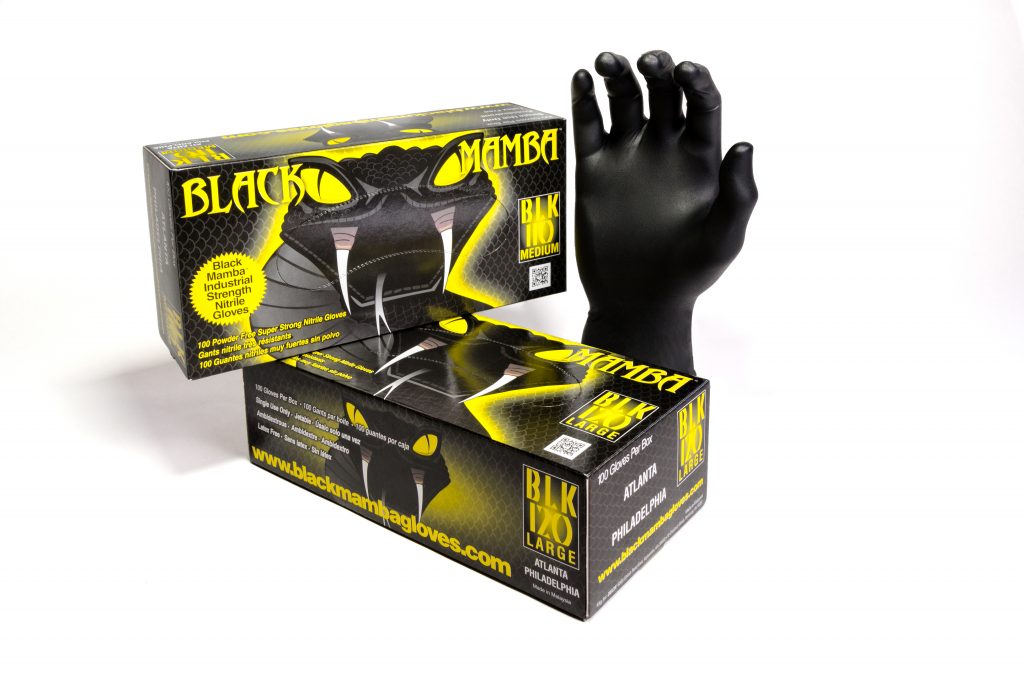 ---
KTS Diagnostic Equipment – Bosch
The compact KTS 350 from Bosch is designed to help technicians to diagnose vehicle faults quickly and easily – guiding them through the repair. Providing an efficient and comprehensive solution for control unit diagnosis, maintenance, troubleshooting and repair, the all-in- one tool ensures a professional fix.
Parallel channel communication, also found on the KTS 560 and 590, allows communication to more than one CAN system simultaneously, further facilitating a quick repair.
The KTS 560 and 590 also offer increased multimeter bandwidth and improved resistance to dust and water.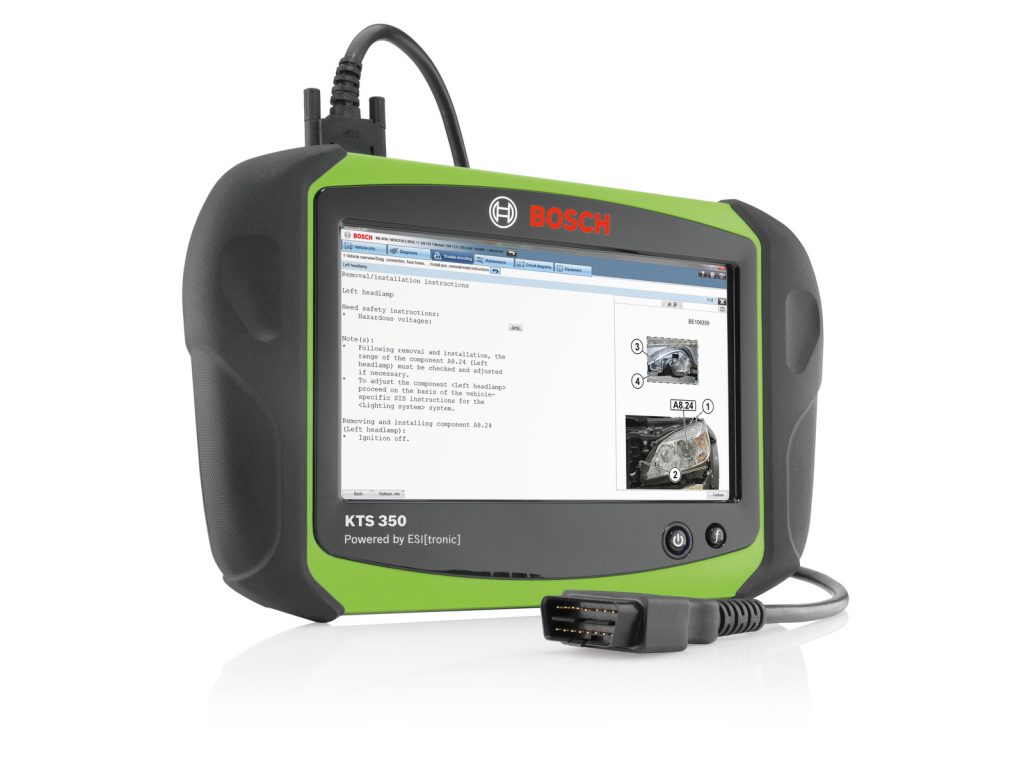 ---
Quartz Lubricant Range – Total
TOTAL QUARTZ is a comprehensive range of lubricants, designed to cover every make and model of car. The range features Age Resistant Technology (ART), which fights against friction, corrosion and deposits within the engine.
One of the products in the range is TOTAL QUARTZ 9000 0W-16 – a high performance synthetic lubricant. The formula is suitable for modern passenger car engines and hybrid vehicles and is claimed to push the boundaries of development. The 0W-16 viscosity grade enables the product to deliver minimal friction and wear, improved fuel consumption, excellent cold start properties and extended oil change intervals.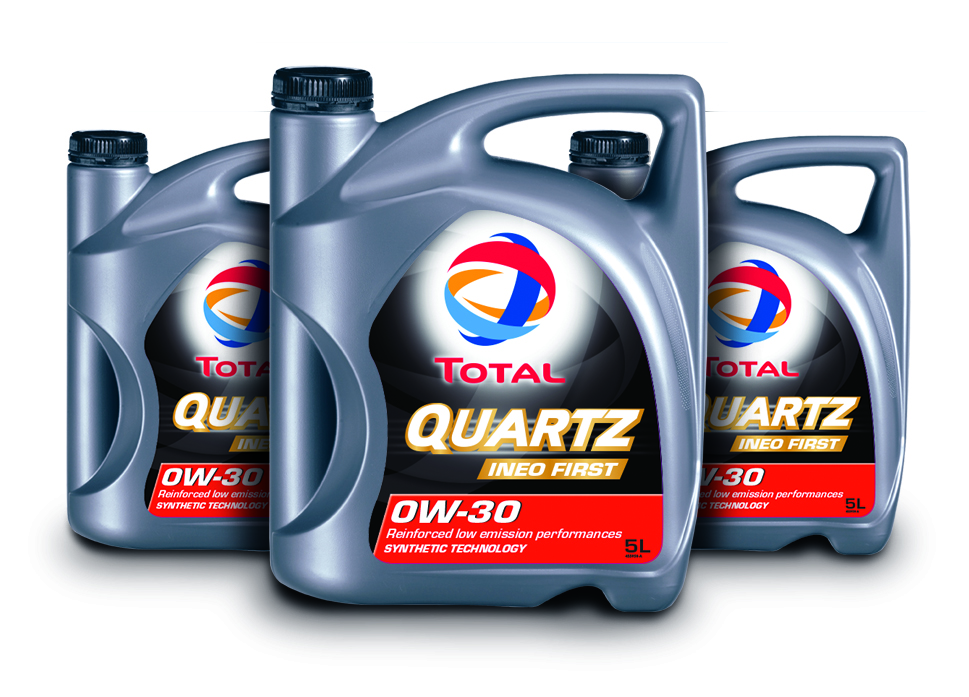 ---
Remanufactured EGR Valves – SMPE
SMPE offers a comprehensive range of EGR valves to cover the majority of vehicles on the road. From the early vacuum type valves, through to the latest sophisticated electronically actuated valves, the range covers most popular applications.
The parts supplier has developed a solution to the common VAG EGR Valve/cooler problem. Its remanufactured EGR valve includes a custom in-house designed PCB and all components are stripped, cleaned and replaced if necessary. Every unit is fully calibrated after remanufacture and includes an individual test certificate. A set of new gaskets and fitting instructions are also provided.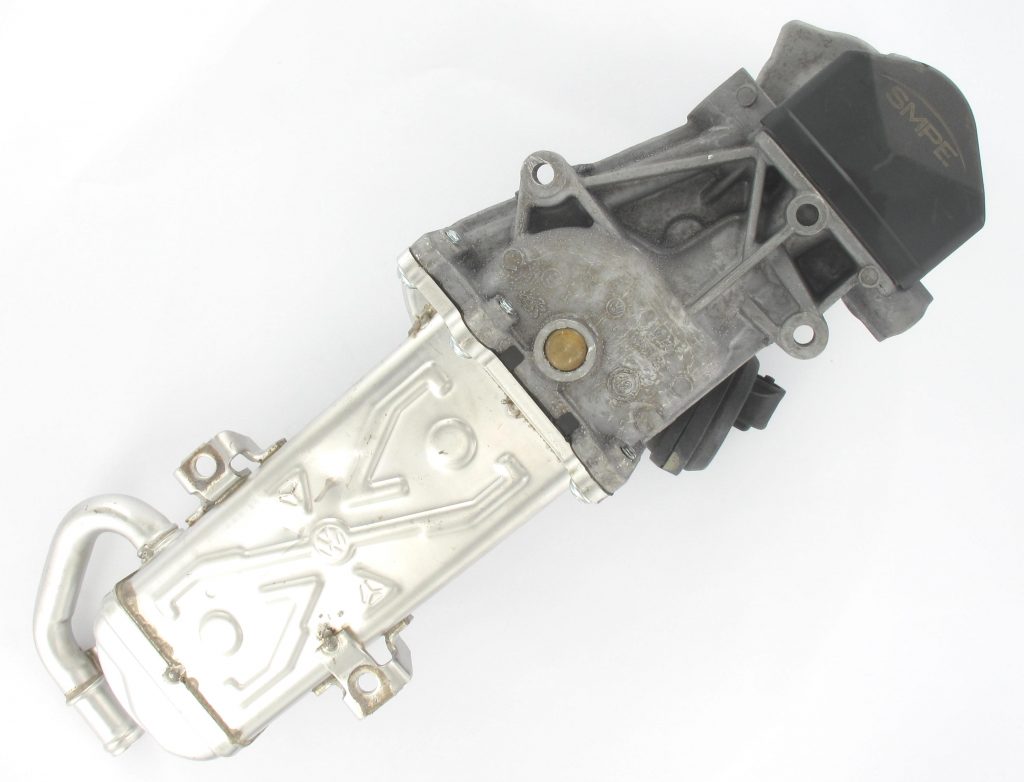 ---
Multivis Range – Morris Lubricants
Multivis ECO products promote ecological benefits, according to Morris Lubricants. These oils are formulated with a low viscosity profile that contributes to reduced internal friction and improved fuel efficiency. In turn, the engine produces lower CO2 emissions, minimising environmental impact.
Multivis ADT products are for use with after-treatment device technology. These oils are formulated to be fully compatible with all after-treatment device technologies, including Exhaust Gas Recirculation catalysts, Diesel Particulate Filters or Selective Catalytic Reduction Systems.
Multivis CST products use conventional SAPS technology. These oils have a specification profile designed to satisfy the performance requirements of older engines that do not incorporate after- treatment devices. The oils are designed to combat the effects of EGR and are also catalyst friendly.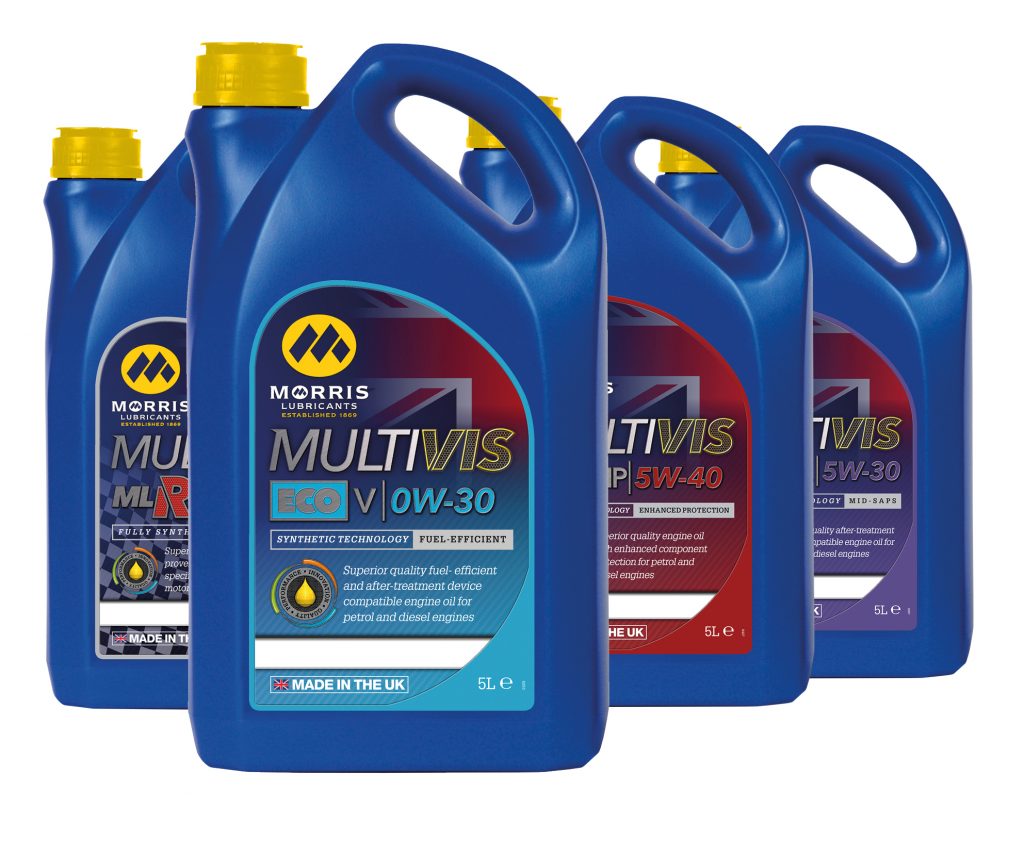 ---
Injection Cleaner & Diesel Purge – Liqui Moly
Deposits on the injection system are often the cause of poor emission values. These deposits can be removed simply, quickly and effectively, using Liqui Moly's additives: Injection Cleaner for petrol engines and Diesel Purge for diesel engines. They can be simply poured into the fuel tank, and whenever the engine runs, they remove the deposits.
Diesel Purge can even be applied in undiluted form by opening the fuel line directly at the engine and putting the end into the tin. Alternatively, when replacing the fuel filter, you can simply fill the new filter with additive instead of diesel. The engine then runs for a while on additive alone, which has the most powerful cleaning effect.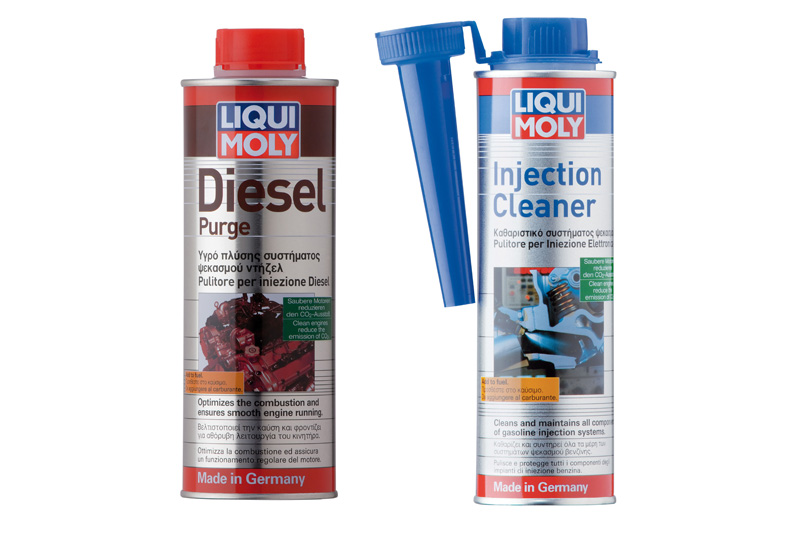 ---
Iridium IX Spark Plugs – NGK
The Iridium IX spark plug is similar to many of the company's other spark plugs, in that the tip of its centre electrode is made of the precious metal, Iridium, which has a high melting point and outstanding electrical conductivity.
The centre electrode of an Iridium IX spark plug is as thin as a fingernail and allows a more ignitable air-fuel-mixture to reach the spark. The combustion can spread freely towards the periphery of the combustion chamber and the energy yield is higher.
To put in plain terms: throttle response, acceleration and engine efficiency improve noticeably compared to standard electrode types.
---
Battery Testers – Ring
By checking the cranking ability, the alternator, starter and earth system, Ring's RBAG700 Analyser helps technicians to diagnose faults.
This graphical analyser also provides a printed summary of the analytics that can be shared with colleagues and the customer.
The RBAG700 allows multi-vehicle testing, storing the results of up to 80 vehicles. Offering specific settings for SLA, AGM and EFB, the tool will test most battery types, including Stop- Start batteries. This versatile tool can also be used as part of everyday tests to make sure that there is enough life in the battery for vehicle diagnostics and software updates.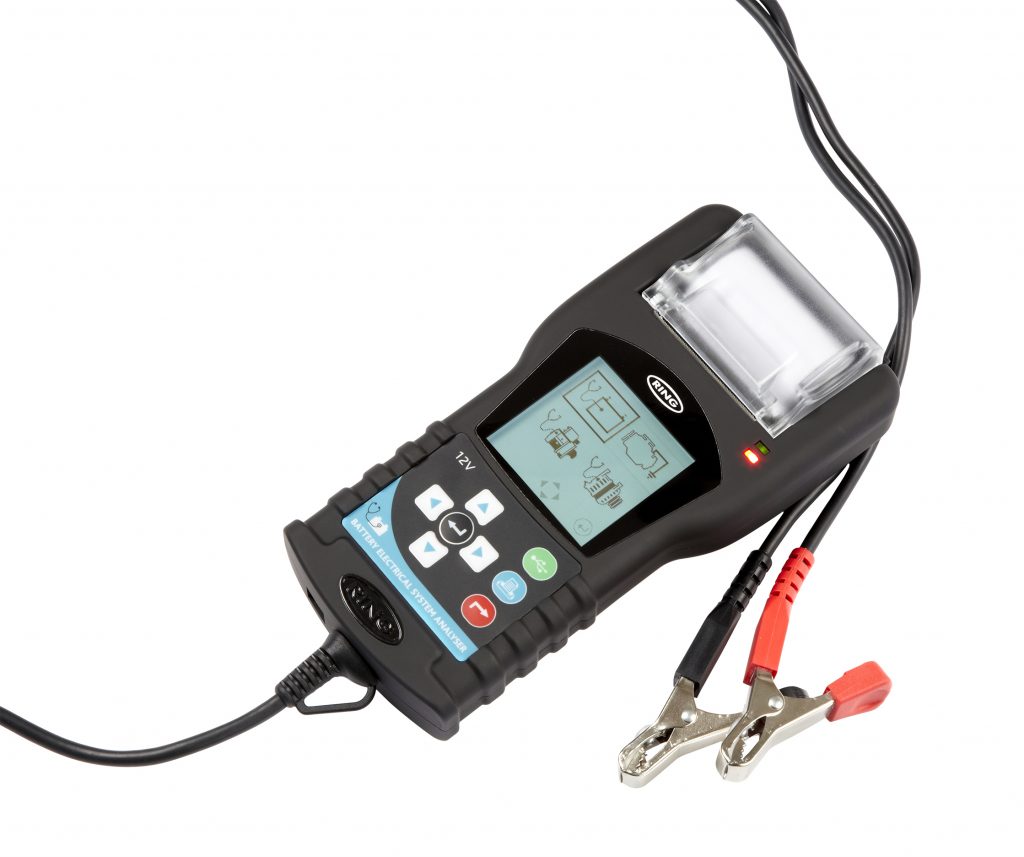 ---
Oil Pump Range – FAI Auto Parts
Alongside its range of engine products, FAI's oil pump range exceeds 140 part numbers. These cover the most popular European, Korean and Japanese vehicle applications and include gear, vane, crescent and rotor pumps. Whether you require an oil pump driven by the crankshaft, chain, belt or intermediary shaft, the company says it offers them all.
Notable additions to the range this year included numerous Audi, Seat, Skoda and Volkswagen 1.4, 1.8 and 2.0 TSI/TFSI applications, as well as Toyota 1.6, 1.8 and 2.0 applications:
OP331 – Toyota Auris 1.6, Avensis 2.0, Corolla 1.6 & 1.8, Yaris 1.8 and more.
OP333 – Audi A1 1.4 TFSI, A3 1.4 TFSI, Seat Leon 1.4TSI, Skoda Superb 1.4 TSI and more.
OP334 – Audi A3 2.0TFSI, Seat Leon 1.8TSI, Skoda Octavia 1.8TSI, VW Golf 2.0 TFSI and more.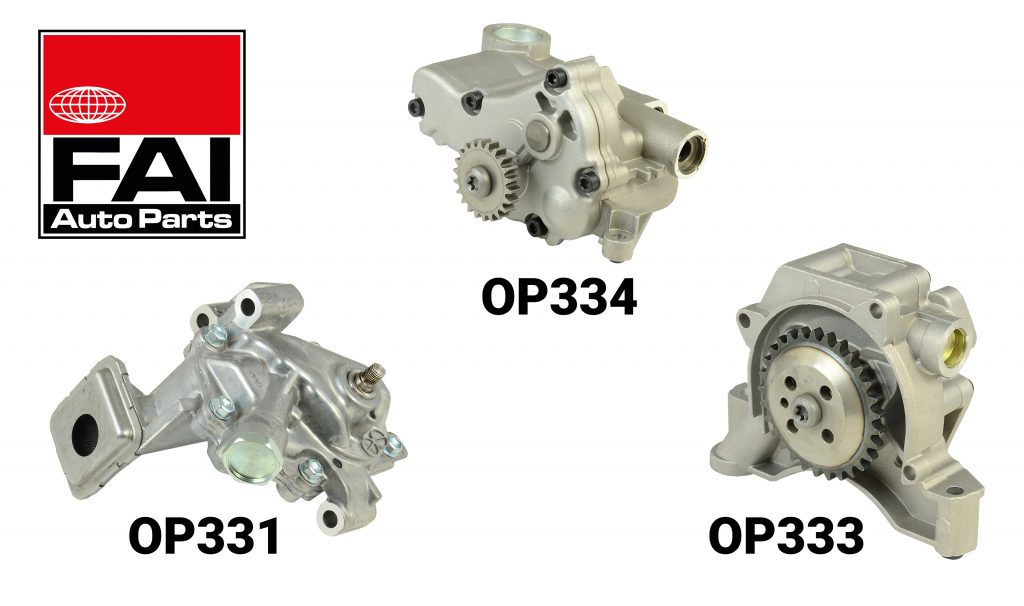 ---
Brake Pad Range – Delphi
Delphi's OE-quality, copper-free brake pad range was released well in advance of the 2025 legislation, which seeks to reduce copper materials in braking components to just 0.5%.
The used formulas are said to offer improved brake fade performance, for increased safety with excellent feel and refinement.
Delphi's range of copper-free brakes offers 95% car parc coverage of European and Asian applications. With more than 20 friction formulas, as well as an underlayer that is OE-matching and present on 100% of the range, Delphi copper-free pads are also claimed to offer excellent noise control and heat dissipation.
---
Axone Nemo Diagnostic Tablet – TEXA
The AXONE Nemo diagnostic tablet was added to TEXA's extensive range of products this year. The product has been manufactured to withstand heavy use in challenging conditions, with a user-friendly interface and the ability to move around the vehicle with ease, thanks to its cable-free communication with the TXT's VCI.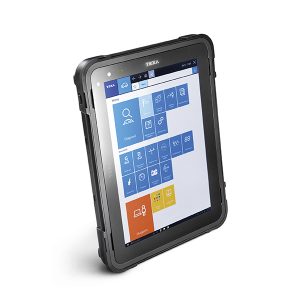 The tablet boasts the following features:
■ An ultra-wide 12 inch screen
■ Gorilla glass
■ A quad-core processor
■ Wi-Fi and Bluetooth connectivity
■ Water resistance
■ Military standard 810F
■ Two 5 megapixel cameras
---
Diesel Particulate Filter Gun – Launch UK
This year, Launch UK added a diesel particulate filter (DPF) gun to its range of diagnostic equipment.The DPF cleaning tool treats a vehicle's DPF with a cleaning liquid, actively dissolving the soot and carbon content inside the filter.
Unlike in other DPF cleaning procedures, the tool can be applied directly to a vehicle's DPF without removal or other unnecessary work.
It has many other benefits, including increased engine performance, reduction of smoke from the exhaust, increased fuel economy, a reduction in exhaust noise and a free flowing DPF.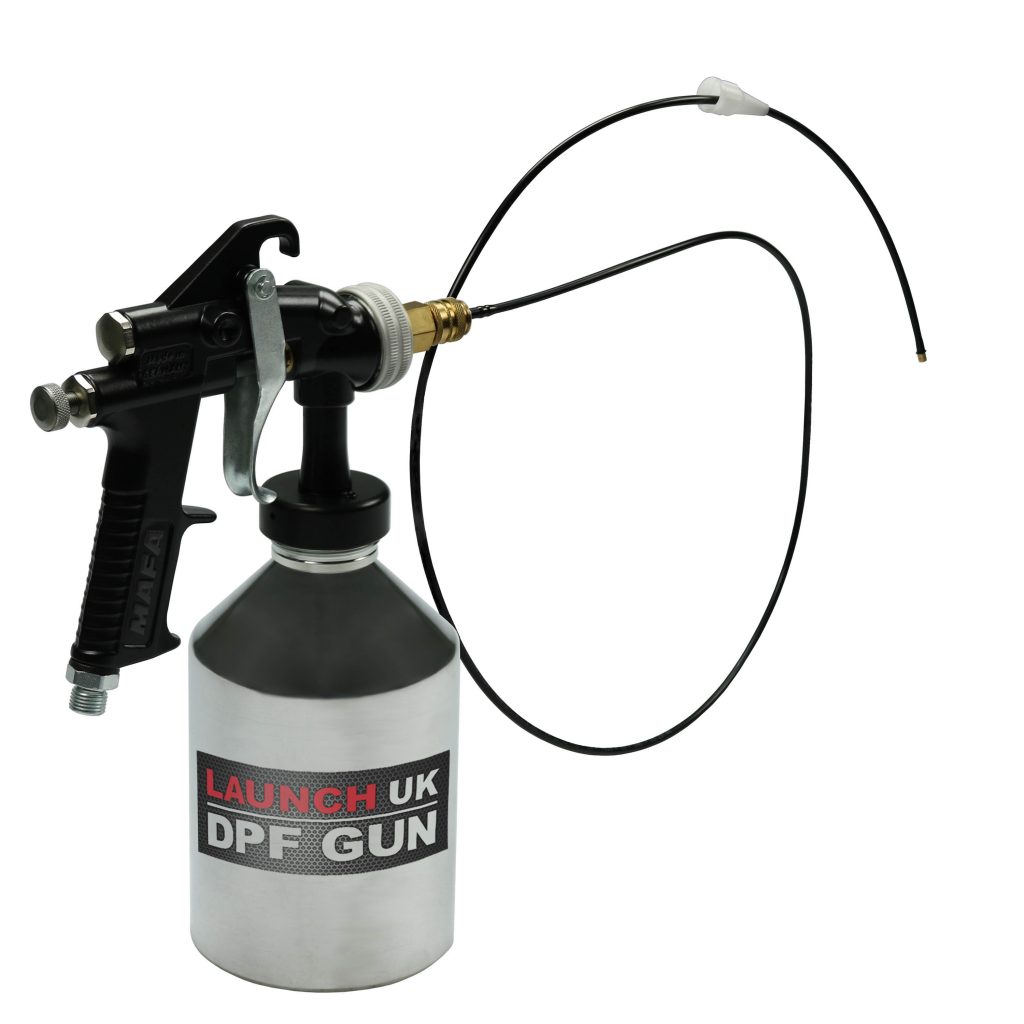 ---
Tough Range – Swarfega
To celebrate its 70 year milestone, Swarfega launched a limited edition range of products in 2017 – Tough by Swarfega – designed and built to work as hard as the people they're made for. The range includes: hand cleaner, skin protection cream, shower gel, hand wipes and sun cream – all designed to look after the trade's skin from the start of the day to the end.
In keeping with the brand's principles, each product aims to care for the skin, whilst being 'tough on dirt, grease and grime', leaving a fresh and clean feel.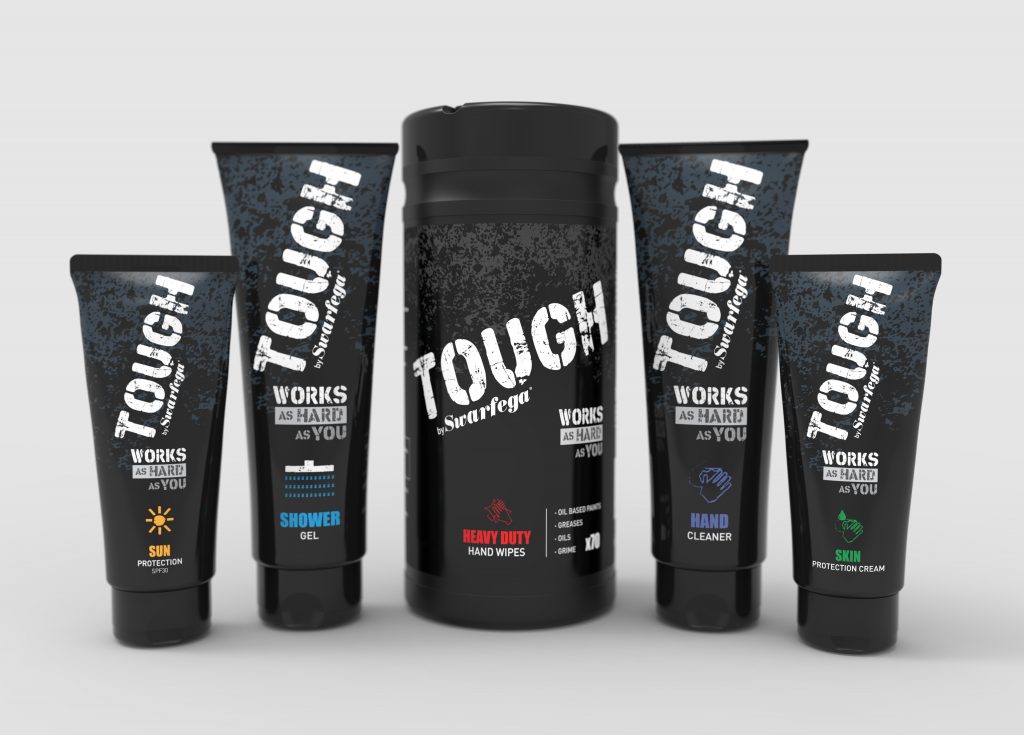 ---
VS230 Induction Heater – Sealey
Earlier in the year, Sealey introduced a 2000W Induction Heater to its ever- expanding range. This compact and mobile unit produces fast heat delivery and is ideal for heating stubborn and seized fixings – as an aid for removal.
The heater is supplied with induction coils of various sizes, a special dent induction block for panel expansion, an induction pad for plastic trim/sticker removal, and a flexible 740mm long coil for wrapping around larger components.
The heater benefits from having a slim design torch for easy access, and holding screws which secure the coils, ensuring a good electrical connection.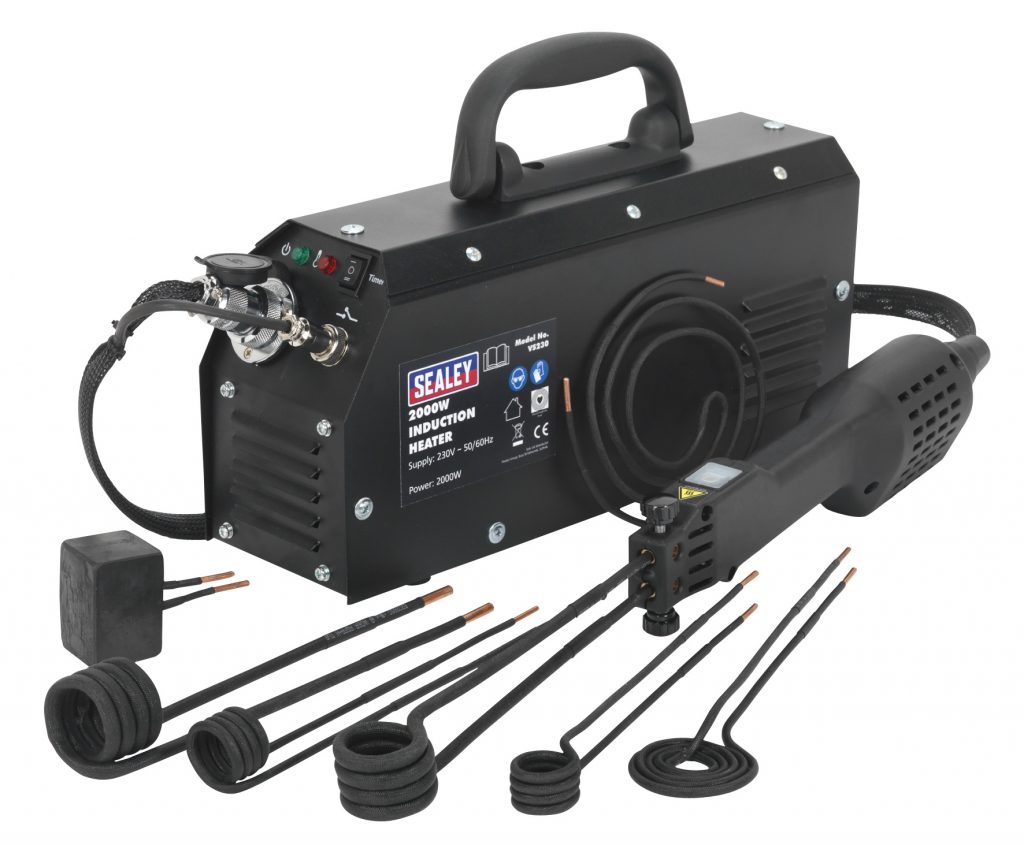 ---
Ferodo Brake Pads – Federal-Mogul
Parking brake gradient performance is a vital aspect of developing aftermarket products to true OE quality, according to Federal-Mogul. Rather than simply aiming for the minimum legal requirement, the company says it is committed to providing brake products that excel in a variety of harsh conditions.
The company's tests reportedly demonstrate the importance of choosing an OE-quality, highly developed brake pad that is extensively tested in a range of challenging conditions. Ferodo has an established track record for developing leading brake friction materials in conjunction with leading vehicle manufacturers, and will continue to research the solutions required by a rapidly evolving industry.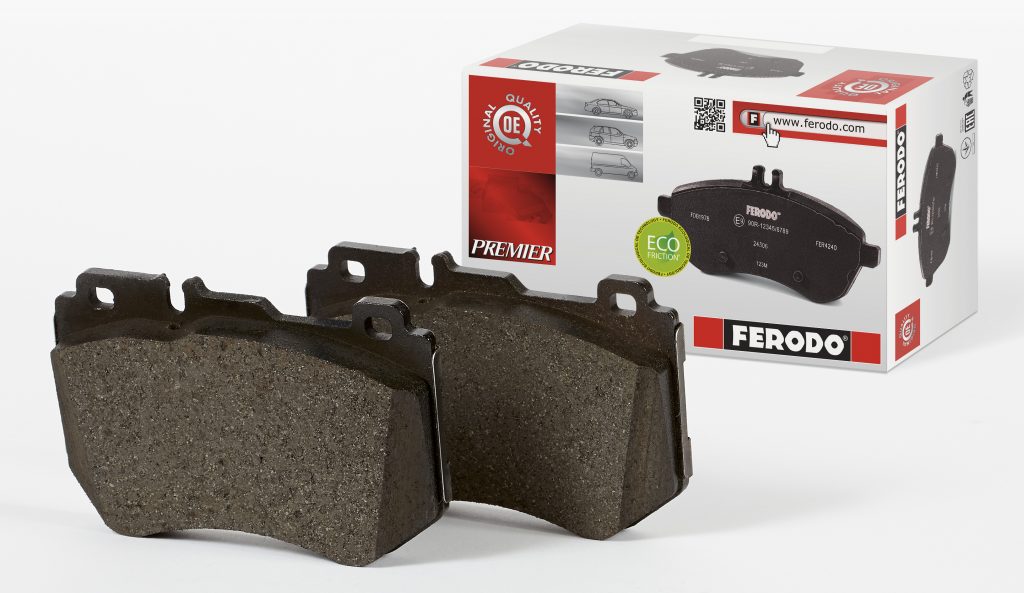 ---
Ruville Water Pumps – Schaeffler
Eight water pumps, for a wide variety of vehicles on the UK and Ireland's roads, were introduced by Schaeffler earlier in 2017.
Ruville water pumps are now available for a range of vehicles, including: VW Golf V (1K1) 2.0 GTI 10/2004-02/2009 (with housing), Ford models – Mondeo MkII 1.8TD, 08/1996-09/2000, and Fiesta VI 1.0 Ecoboost, 2013-.
Far Eastern models are also catered for with new part numbers for the Hyundai i30 1.6 CRDi, 12/2011-, Nissan Juke (F15) 1.6, 06/2010-, Toyota Previa 2.4, 05/1990-08/2000, and Mazda MX-5 1.6, 1995-1998.