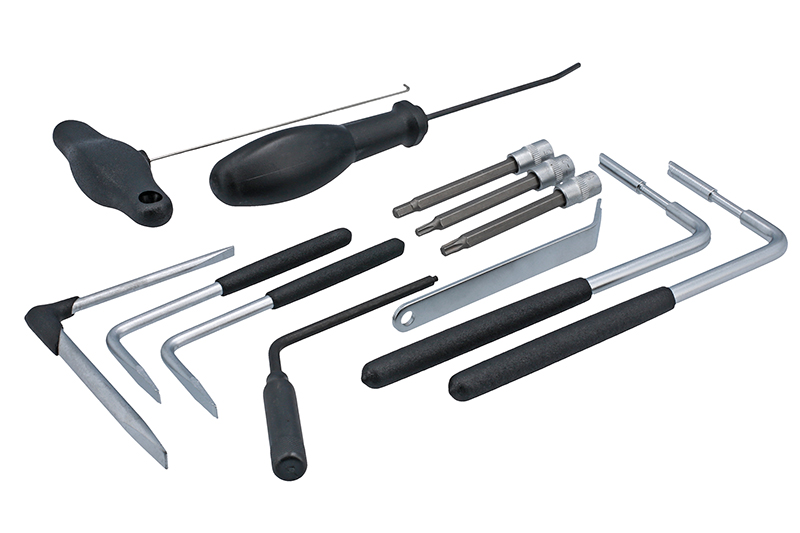 ---
The updated airbag removal tool kit (part number 8265) from Laser Tools has been designed to bring together many of the airbag latch tools required for modern cars to enable safe airbag removal.
---
The airbag module has to be removed safely, without causing damage to the airbag, surrounding trim components and of course, the technician.
Vehicle model coverage has also been brought up to date, including tooling for BMW and VW Group 2020 models. Before use, refer to the vehicle manufacturer's instructions. This product is supplied in an EVA foam tray convenient for user storage and limiting packaging waste.
---
For more information, click
here
.