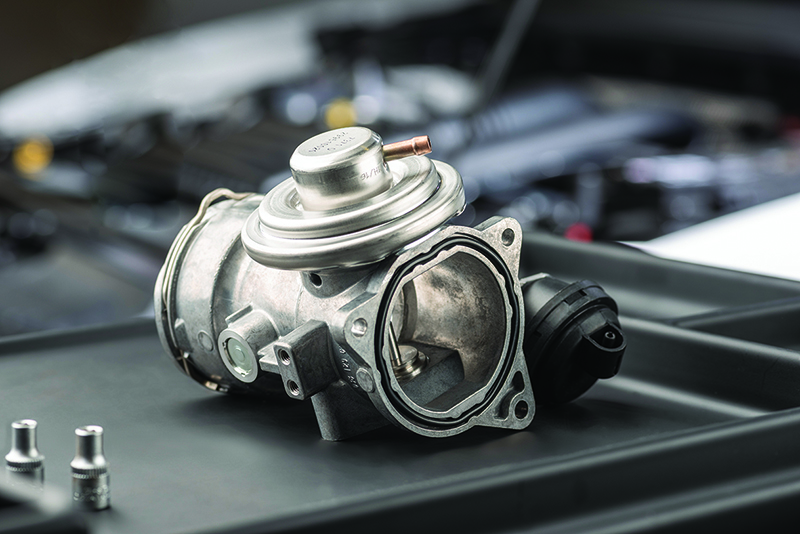 ---
The principal function of the exhaust gas recirculation system is to reduce the amount of harmful nitrogen oxides (NOx) that are produced during the combustion process.
---
NOx is created when high combustion temperatures enable the nitrogen and oxygen present in the air-fuel mixture to combine. EGR valves come in three different types – 'pneumatic', 'electric' and 'electric with cooler' – and operate by taking some of the exhaust gases from the exhaust manifold and then reintroducing these gases into the intake manifold, mixing them with fresh air.
The new range of EGR valves from NGK Spark Plug aim to supply emission performance that is in accordance with 'EC Euro' norms. To ensure this, all references will undergo, and pass testing carried out in extreme conditions. This includes thermal shock testing in temperatures ranging from -40 C to 150 C, tests on valve, cavity and cooling leakage, as well as electrical resistance and lifecycle. OE-style accessories such as gaskets and/or O-rings will also be included in the box. In addition, smart and well-protected packaging will aim to allow for easy identification, stock management, inspection and scanning, as well as safety.
---
For more information, click
here
.