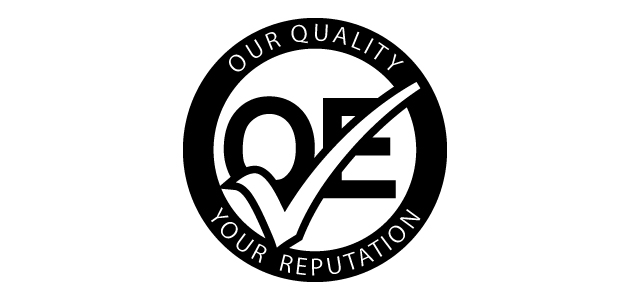 In the 1986 book Kaizen: The Key to Japan's Competitive Success, the author Imai stated:
 'A continual improvement process is an ongoing effort to improve products, services, or processes. These efforts can seek "incremental" improvement over time or "breakthrough" improvement all at once. Delivery (customer valued) processes are constantly evaluated and improved in the light of their efficiency, effectiveness and flexibility.'
Now, you may well be asking themselves what a quote from a publication offering management practice advice for larger businesses could possibly have to do with the hustle and bustle of the humble independent workshop, and in some respects you may be right.
But, look a little deeper, and the 'improvement' message has a relevance to every single one of us, in all aspects of our lives. Bringing this quickly back into context for the independent aftermarket, our trade is one that consistently needs to better itself if it is to remain a viable and creditable service/repair channel for the many millions of car owners out there today. One aspect of this is the necessity for refinement and modernising of technical skill-sets to enable a workshop technician to competently and safely undertake modern servicing tasks.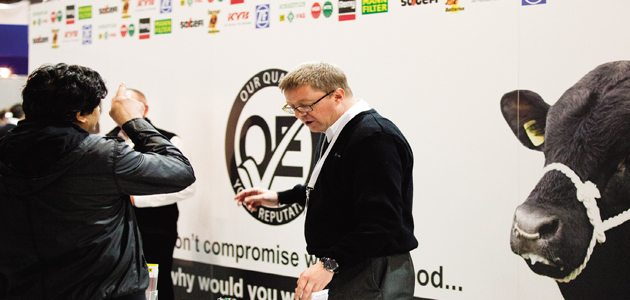 Equally as important is the need to adapt to and embrace the 'customer culture' that we live in today. In IAM terms, this means a more conscious move towards a better customer service experience for those punters that are prepared to part with their cash at your premises.
Somewhere in the middle then, falls another subject area that incorporates aspects of both the above, yet could have the most far reaching consequences for the IAM if improvement isn't forthcoming. The issue in question is the identification of parts quality and, more importantly, the ease with which a car driver, technician or parts distributor can/cannot easily recognise the difference between the manufacturing quality of one part from another.
We've covered this subject an awful lot in the past, so we'd recommend that you flick through a few of back issues of PMM if you're keen to get some further background knowledge. In a nutshell though, our sector is guilty of leaving some gaping loopholes in many links of the parts classification chain which, by some, has been and continues to be exploited to its fullest. There is no recognisable IAM specific law that stops anyone from marketing their product as something it is not, and if you throw in the desperately confusing terms that suppliers will use to classify their products, it's little wonder that the whole exercise has left independent garages and motor factors in a bit of a tailspin.
With any kind of legislation unlikely to be forthcoming sometime soon, it was inevitable that change and improvement would have to come from within and so this has proven with the formation of a new group that is aiming to ensure that claims of 'Genuine/Matching OE quality' are proven and presented with transparency to the end user.
A Q&A with OESAA Spokesman, Nigel Morgan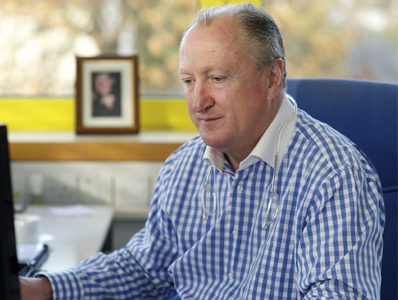 Although OESAA (Original Equipment Suppliers Aftermarket Association) as a group – 16 members are currently involved –will pool resources in order to spread its collective message to the IAM as a whole, Nigel Morgan of Schaeffler Automotive Aftermarket (pictured) has been handed the duties of spokesperson, so it's at this point that we'll hand the floor over to him to explain more about the group's motivations, entry criteria and plans for the future:
The overall message
The whole focus of this initiative is to stop companies making claims that products are OE matching quality, when they're not. A workshop will sell a service and product to their customer on the pretence that what they're paying for is what they're getting, so it is your reputation that is at stake if this is proved not to be the case.
There are so many people claiming 'matching OE quality', and in each respect you are entitled to ask them how these claims can be substantiated. As far as my own company is concerned, we can prove it, as can the other suppliers in the group.
Fit for purpose is fine
One of the misconceptions that some have made when it comes to the group is that we're telling the garage they must fit matching OE quality product in all aspects of vehicle servicing – this is not the case. There are many products available that are of a good quality, and will be fit for purpose for the customer's requirements; however, if they're sold to the garage under the pretence of OE quality then this is the aspect we're challenging.
There is a price for OE quality and a price for second line products; we want to explain that there's a reason for the price differential and from that point onwards you and your customer can make an informed choice.
Membership criteria
In order to become a OESAA member you must have a relevant volume of OE supply and, more importantly, this must be relevant within the European market. There's no use saying that you're OE on two models of Mercedes in Abu-Dhabi.
We're not obliged to allow everybody in. The criteria has to remain strict, as otherwise we're jeopardising and potentially diluting the whole message. Additionally, only those brands that meet the criteria can display the logo in their marketing material and if you do anything that changes your qualifying criteria – for example if a supplier strategically lessens the quality of their product to a second line brand – then they'll have to resign membership.
Cartel claims
I'm keen to communicate that there is no campaign of self-interest on behalf of any of the group members, and we're most certainly not trying to create a 'selling' group. There are competing brands within the group, but we've all agreed that this is an industry-wide thing and not a points scoring exercise. We have an objective and a clear message that we need to stick to.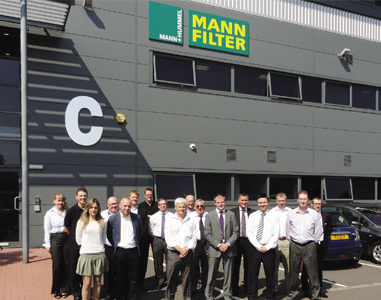 Safety first
The over-riding message here, and my major fear, is that if a garage is unknowingly fitting poor quality products that have been mis-sold, do we then have to wait for someone to be seriously injured before it's taken seriously? If that situation was to occur, there is a major threat that the OEMs will use it as a stick to beat the IAM, which could jeopardise the independent sector's freedom to service and repair cars in the future.
The next communication step
A structured marketing plan has already commenced, and the first wave of this has seen advertising produced to raise awareness. We'll also have a presence at the forthcoming MECHANEX trade shows where garages will be able to see examples of OE quality products alongside those that are not.
Additionally, this message will be replicated in technical articles that you'll be able to see in publications like PMM. Moving on a stage further and we're all committed to making sure that this is a training based initiative. Every supplier in the group can offer quality training and this can be used to help educate garages and distributors further about the subject.
Final thoughts
The important thing is that we're there to try and protect the livelihood of the good quality independents in the UK, and to give them the confidence in the parts they're fitting. We're not telling people that they don't know what they're talking about, but this will help you to justify the price point that you want to deliver to your customer.
Find out more by logging on to www.oe-suppliers.org