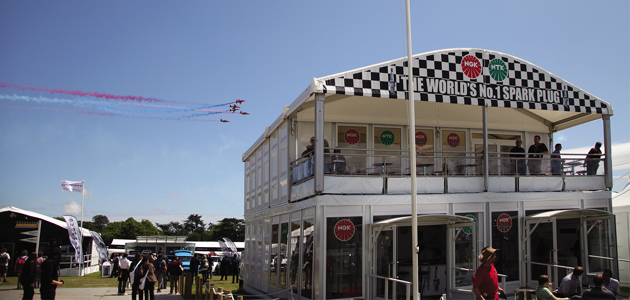 NGK Spark Plugs (UK) will once again be appearing alongside many of the World's leading automotive companies at this year's Goodwood Festival of Speed.
The event attracts many of the world's leading vehicle manufacturers, plus some of the biggest names in motorsport, both past and present.
The 2013 Goodwood Festival of Speed  ­–  to be held on July 12-14 – will celebrate the best of the first 20 years of this, the world's most popular motorsport and car culture event.
Star cars and motorcycles, plus drivers and riders from each of the world's major motor sport disciplines will be featured at Goodwood, including champions from Formula 1, Indycar, the World Rally Championship, Superbikes, NASCAR, World Sports Cars and Touring Cars.
Marketing Manager, Gerard Irving said: "We feel it is important that as a major component company we exhibit at the 2013 Festival of Speed alongside many of the vehicle manufacturers and motorsport teams that we supply our products to.
"We attracted many visitors to our stand last year and this year plan to have an even bigger presence. Last year's Festival of Speed gave us the opportunity of meeting customers and members of the public and telling them more about our products and we are looking forward to doing so again this year."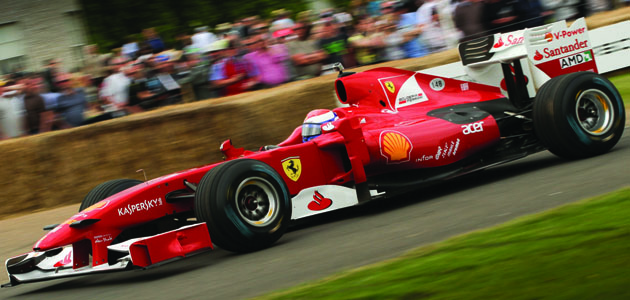 Image copyright: Adam Beresford