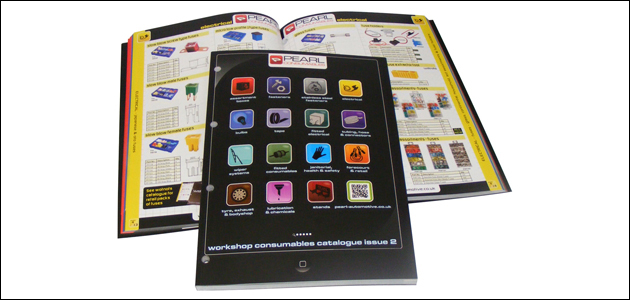 Pearl Automotive is delighted to announce the launch of its new consumables catalogue. The catalogue has cleverly adapted the look of a tablet, with a download version available at www.pearl-automotive.co.uk.
It's eye-catching, consisting of 2,000 part numbers and is designed to ensure customers can find the products they are after without having to flick through the catalogue, with all products separated into 15 different sections such as electrical, assortment boxes and fitted consumables.
Each page also redirects customers to further related parts. These directions throughout the catalogue are a highlight of the interactive tablet version, as each direction box can be clicked to send the customer to the sought after page, making life and finding the correct products an easy process.