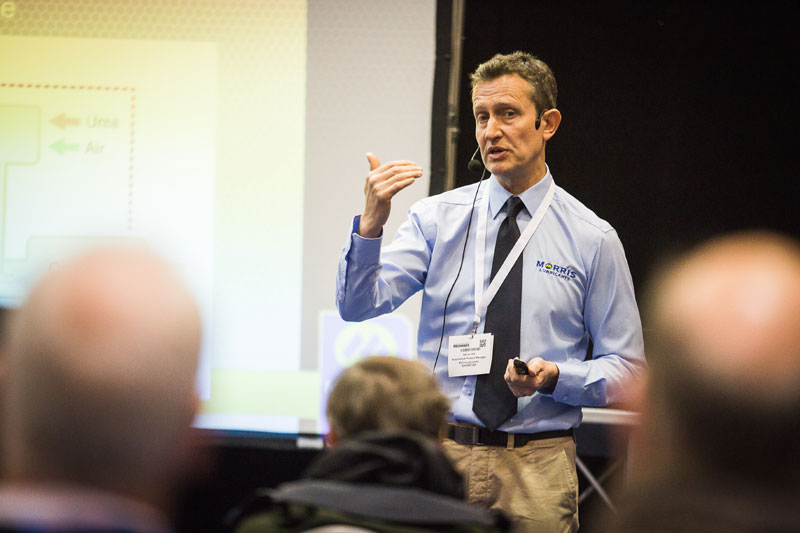 One of UK's leading lubricants blenders will be attending MECHANEX, the regional trade show for auto repair professionals, at Event City, Manchester on May 17 and 18.
Morris Lubricants, on Stand B70, will be showcasing the latest engine, gear and transmission oils produced by the company as well as the latest products and specifications for automotive original equipment manufacturers (OEMs).
Adrian Hill, Morris Lubricants' Automotive Products Manager, will be discussing the technology used in automotive lubricants production at his Ask Ade seminar, on both days.
The seminar has been developed based on the success of Adrian's popular 'Ask Ade' column in Professional Motor Mechanic Magazine. At MECHANEX he will be presenting a seminar on "The role of lubricants in after-treatment devices and AdBlue technology."
Adrian will also be available on the stand to answer any specific automotive questions that people have. In addition, Morris Lubricants' team of technical experts will be providing advice on the latest OEM approvals and specifications.
Commercial and sales experts will be available to talk with independent garages, motor factors, franchise dealerships and auto parts distributors about their requirements and offering value-added services such as lubricants handling equipment and bulk delivery and storage options.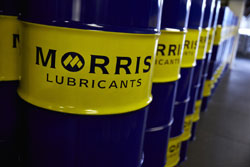 The company will also be demonstrating its very useful WHATOIL? online lubricants selector, which anyone can use to find the correct lubricants for all major OEMs at the click of a button.
If you are a maintenance professional, make sure to make your way to the stand as Morris Lubricants will be giving away its highly-acclaimed MD4 multi-purpose spray as well as other Morris branded merchandise.
The company is happy to be returning to the show after successfully exhibiting at Alexandra Palace last month.
Visitors to the show warmed to Morris Lubricants being a patriotic British company, which is proud to display the Union Jack on its products manufactured at the blending works in Shrewsbury.
It has been a busy and successful year for the company, which has enhanced its already excellent reputation for supplying technically advanced lubricants into the UK automotive market and is keen to meet new and existing customers on its stand at MECHANEX.
In addition to attending Event City, Morris Lubricants will be attending all remaining MECHANEX shows during 2016 including Donington Park on October 11 and 12 and Sandown Park on November 8 and 9.
Morris Lubricants has been manufacturing lubricants in Shrewsbury since 1869. More than 146 years of development has seen the company grow to become one of Europe's leading oil blenders and marketers, with a reputation for quality and service.
Visit Morris Lubricants 
on Stand B70
, or take in the 'Ask Ade Live' seminar, which will take place on both days. The show is completely free to attend and tickets can be
booked online
, or by
calling 0844 888 8339
. For more information follow
@MECHANEXShow
on Twitter, or visit the
MECHANEX
website.