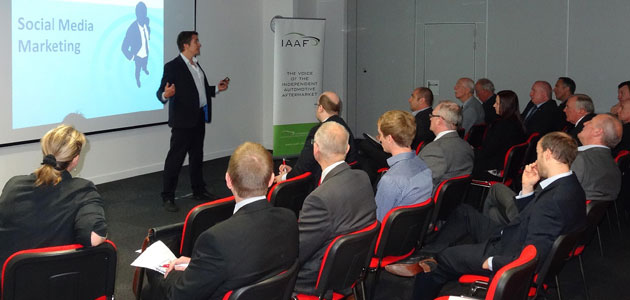 The IAAF's next round of breakfast network meetings will address key legislation, internet parts and social media misuse for employers in the automotive aftermarket.
Taking place at Valeo Service UK, Redditch, on Tuesday April 21, the must-attend event will welcome a representative from Capita, a leading FTSE business and provider of business process management solutions. Topics on the agenda include:
– Internet parts – Who holds responsibility?
– Misuse of social media in the workplace – tips on effective management
– Advice on chasing poor payers
– The new consumer rights bill – due 1 October 2015 – and its effects on the automotive aftermarket.
Wendy Williamson, IAAF Chief Executive, will also provide an update on E-Call, vehicle telematics and the "connected car".
The breakfast time network meeting – for IAAF parts suppliers, distributors, installers and members of the press – boasts excellent networking opportunities with fellow aftermarket businesses.
In all three IAAF network meetings in 2014, aftermarket personnel that attended rated the format as both "excellent" and "informative" in a follow up survey.
Attendance is free for IAAF members at the event and will commence at 8:30am on 21 April and last for approximately two hours. To register, please email Ann Silvester.