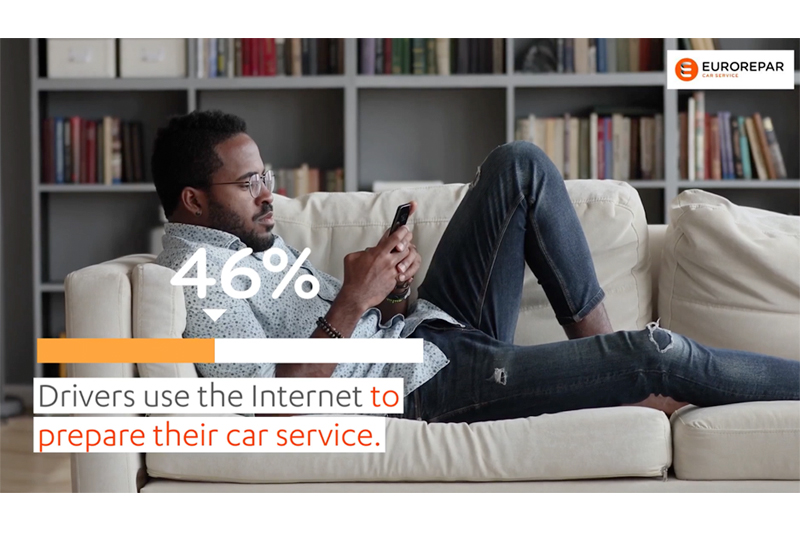 ---
Eurorepar has announced it will host free webinar to help garages improve their digital game.
---
Eurorepar Car Service is calling on UK garage owners to assess their digital credentials and consider whether their website is fit for purpose.
The all-makes garage network has announced that it will host free webinar, entitled 'Motor trade marketing in the digital age with Eurorepar Car Service', on Monday 8th August at 1pm. Interested parties can sign up for the online event here. The full presentation will also be available to view on the same link, or on Eurorepar Car Service's YouTube Channel after the event.
The webinar will contextualise and examine the challenges facing the UK's motor trade business owners, with invaluable guidance and advice from Eurorepar's experienced team.
Eurorepar has also published a short video, entitled 'Winning more business online', which can be viewed here. Using hard-hitting market data to underscore the case that garage professionals must pay greater attention to their online presence, the video serves as a perfect scene setter for the in-depth webinar.
The video reveals, for instance, that 46% of drivers use the internet to book their car service, while 50% of people questioned decided not to visit a repair centre due to a lack of information on the company's website. Later in the video, Eurorepar provides viewers with some basic tips that can be applied almost immediately to set garages on the path to winning more business and generating additional revenue via online channels.
Nick Taylor, General Manager of Eurorepar Car Service UK, said: "The past few years have seen an explosion of e-commerce, with consumers increasingly turning to online channels to research, book and review goods and services. The automotive aftermarket is not immune to these developments, so any garage owner looking to maximise their earning potential cannot afford to neglect their digital skills.
"This is the way the market is heading, and we at Eurorepar Car Service are well placed to guide our network members in the right direction, helping them to remain competitive in a challenging new environment."
---