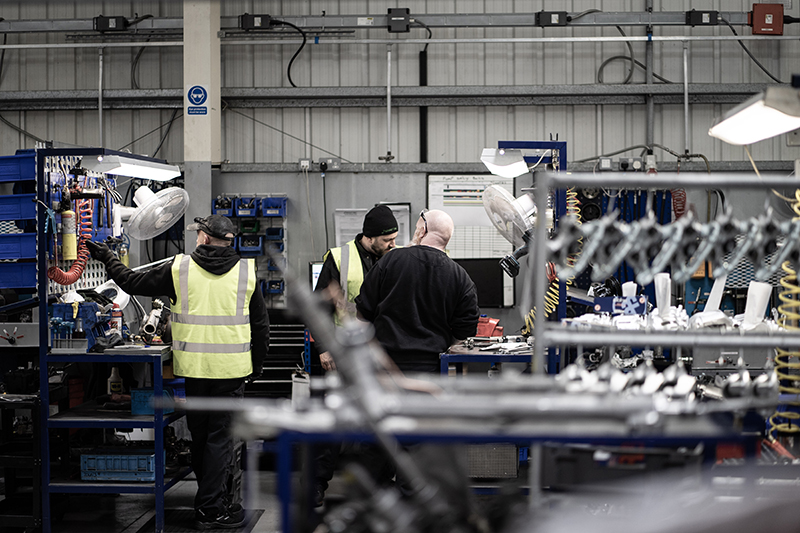 ---
PMM's Kieran Nee discovers what makes Shaftec such a reliable bet for workshops.
---
Can you explain to our readers what Shaftec does and how the remanufacturing process works from start to finish?
Shaftec is a manufacturer of automotive products: we remanufacture drive shafts, brake calipers, steering racks and steering pumps, both hydraulic and electric. We also sell a few new products as well, including CV joints and boot kits. The remanufacturing process starts off with core, which is the heartbeat of our business. Without a steady flow of quality core, it would be hard for us to keep on top of the huge range that we keep in stock. For those that don't know, core is basically a scrap unit that's taken off the vehicle for us to come back and remanufacture and turn into a new product again.
We have five vans running up and down the country collecting core from our customers and we purchase core from dealers as well. The first step of the process involves checking the core to make sure it's fit for remanufacture and putting it into a core location so it's ready to be picked to go through the production line. From there, each piece of core goes into a cleaning process.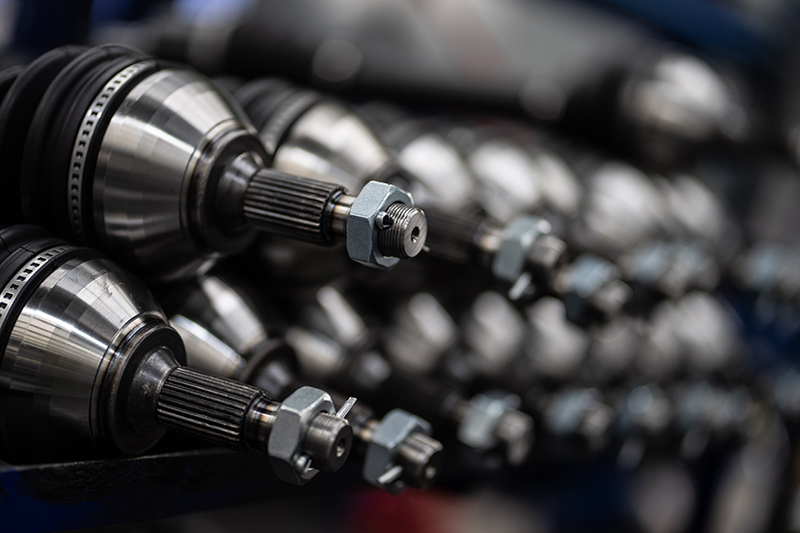 We'll dismantle the part and degrease it. We've got some industrial sized cleaners that take around 200 calipers at a time. Once it's cleaned, it goes through a shot blasting process where the metal is completely cleaned and taken back to a nice finish. We also have some of the aluminium products that go through a soda blasting process, which is not as invasive shot blaster.
From there, the parts are taken through the production line where they are put back together with new seals, new washers – new everything. When it gets to the end of the production line, we have a testing facility where everything gets tested. Hydraulic racks, for example, will go on a proper test hydraulic rig that will mimic the steering system experience. We pressure test them up to about 100 bar and then they get repackaged and shelved. We're probably producing between 2,000 and 3,000 racks a month.
How has Shaftec faced the challenge of the previous two years?
We were still able to remanufacture products as we do it in-house. So as long as we've got the components there, we can remanufacture it and put a finished stock item on the shelf. So while competitors were running out of stock, we were still able to build these parts. Probably our biggest problem was trying to build it quickly enough.
Our competitors who are buying in from the Far East as a finished product, found themselves suffering from supply chain issues. You had container shortages, increased shipping costs, you had the dollar going the wrong way.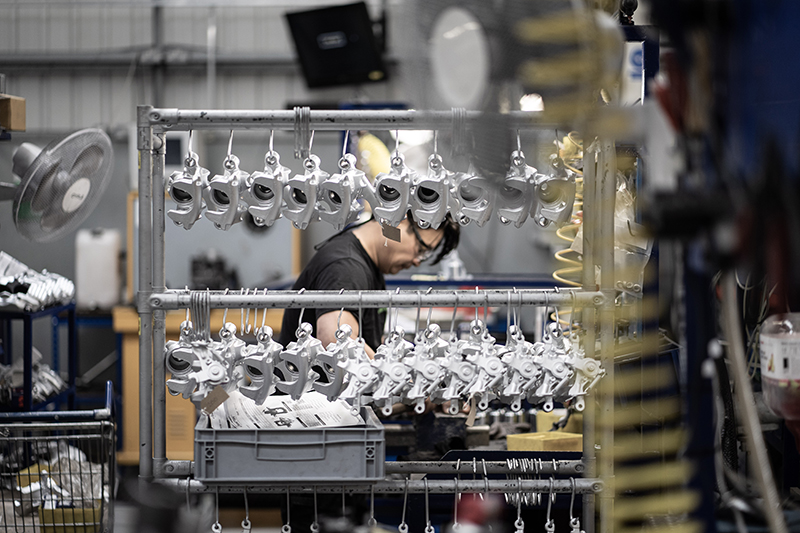 How did Shaftec's stockholding help it weather the pandemic?
We've always held a decent amount of components for us to manufacture. So, at the start we were sort of living off the stock that we had on the shelf. Luckily because of the huge amounts that we had at the time, we were able to fare well for quite a few months. As soon as we started to see the spike in demand as things started to open up again, we were able to bring production staff back in; we had the components there ready to build the products and we've got the core there. It was a good time for us to start replenishing our stock. The only thing that didn't fare too well was the actual demand: We had competitors running out of specific part numbers, so customers were coming to us instead. It was really hard to predict minimum stock levels. I think having the manufacturing facility on site helped us tremendously, because we were able to have the stock there when people needed it.
Were a second pandemic to break out, or a similar catastrophe, would Shaftec be in a good position to. withstand it?
We've made a lot of changes in the last two years due to the pandemic that make life a little bit easier for us to scale up and scale down. So one of the things that we did early on was make sure we secured our supply chain of components coming in. Where we used to hold around three months stock of components, we've now doubled that to six months. It's not only the core which is important, but the components to build it as well are just as important.
To hear more from Kieran's conversation with Marc check out the PMM podcast here.
---
Want to know more? For more information, click
here
.