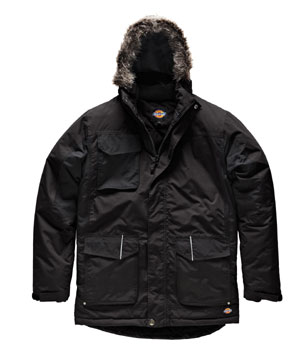 Be Wiser Kawasaki has announced that Dickies, the global workwear and leisurewear brand, will be its 'associate sponsor' for the newly formed MCE British Superbike team for its 2015 championship challenge.
In recent years, Dickies involvement and presence within MCE British Superbikes has grown considerably, having sponsored various race teams and riders. This season (2014) was the biggest year for Dickies to date with regards to sponsorship, having been one of the Tyco Suzuki team sponsors.
Dickies has now turned its attention and backing to the newly announced MCE BSB team, Be Wiser Kawasaki. Maurice Morton, Sales & Marketing director at Dickies, commented: "We are delighted to be the associate sponsor for the Be Wiser Kawasaki team. We, as a brand, have tried to ensure that our presence with MCE BSB has grown considerably over the years, and this move emphasises that. The Dickies brand has become hugely recognised over all race circuits, and we hope we can continue to showcase our increased support in the MCE BSB arena."
Gary Barak, Dickies Motorsport Co-ordinator said: "This move was an easy choice for us. We've had a few great years sponsoring various teams, but it felt like the right time to get behind a new team as the major associate sponsor. We look forward to working closely with the Be Wiser Kawasaki team during the 2015 Championship. Indeed, our Be Wiser Kawasaki relationship will play a vital role as Dickies begins to introduce a new range of specialised biker's clothing next year."
Team Owner of Be Wiser Kawasaki, Alan Greig said, "I have known and worked with Dickies for several years and when I decided to make the move up to MCE BSB, I immediately recognised an opportunity to work in partnership with them. It's a perfect match and we will be making sure we do everything possible to help promote this famous brand and do whatever is required to actively hold their hands to push the message through to the biking world that Dickies is very much the biker's choice of clothing,"
Maurice Morton continued, "As well as backing the new Be Wiser Kawasaki race team, Dickies has also announced that it will have a greater presence at each round of the Championship next season for the nationwide competition, 'UK Worker of the Year 2015'. Dickies has been running this competition for the past five years, and last season had a stand and mobile showroom for entries into the competition at various race meetings.