---
PMM puts the questions to Juan Bermudez, owner of TBD Vehicle Care.
---
PMM: How did you get into the motor trade?
Juan Bermudez (JB): I started working as an apprentice in South America during my school holidays when I was about 16 or 17 years old. I remember that from an early age, I was really interested in how anything that moved worked – push bikes, motorbikes, cars, even VHS players, so I started working with the local mechanic on Saturdays and during school holidays. Later in life, I decided to study for a degree in automotive technology while working on cars and HGVs, and worked my way up the ladder on big machinery and oil rigs as part of various mechanical maintenance teams. During this period, I had fantastic experiences working in Venezuela, Brazil, Colombia and the UK.
PMM: How did TBD Vehicle Care come into being?
JB: I lived in England on and off for a good number of years, and I had experienced what it was like to be self-employed in South America, once I settled in the UK for good in 2017, I wanted to have a taste of what being self-employed on this side of the globe was like. So, in early 2018, I decided to invest some capital and start a garage, knowing that the basis for success in the UK is a good customer service.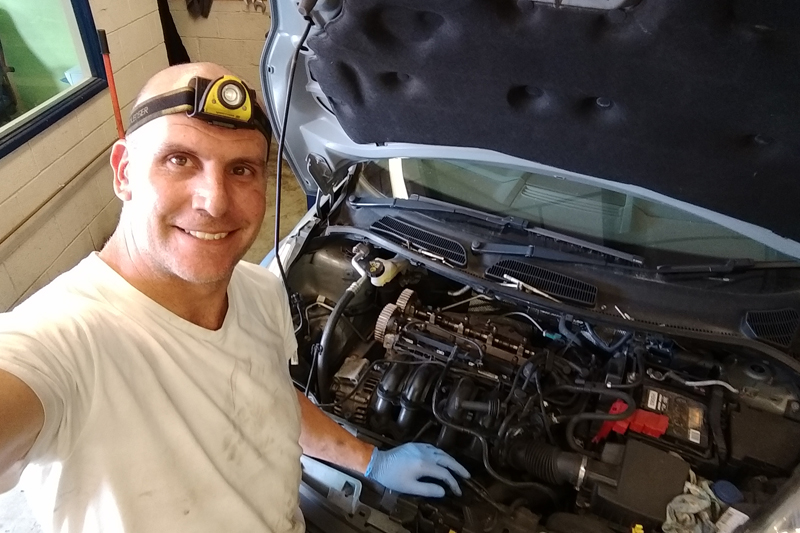 PMM: How have you managed to grow the business so quickly?
JB: The hardest part in the early stages of any new business is to find the first customer. I started by letting every single person I knew about the new business, and I also stumbled across the WhoCanFixMyCar.com (WCFMC) website and decided to 'enrol'. Both of these approaches have played an important part in generating a good flow of customers and workload.
PMM: What kind of services do you offer?
JB: I offer MOT repairs, health check, brakes, suspension, aircon re-gas, clutch, cambelt kit, service, preventive maintenance, head gasket work, and engine rebuilds. TBD has been nominated for the best new comer, best cambelt specialist and best garage in the South West of England awards by WCFMC. Aside from offering a courtesy car when requested – and subject to availability – we offer free collection and delivery as well.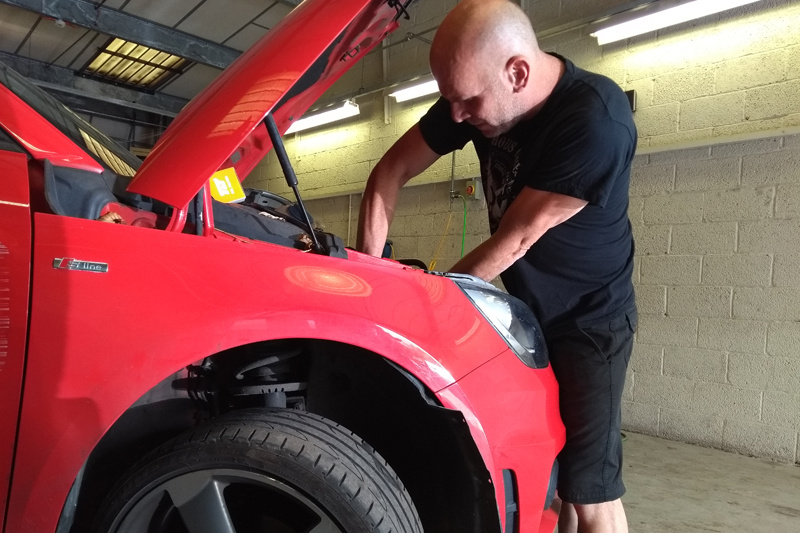 PMM: Name one piece of equipment that you couldn't live without in the workshop
JB: The one piece of equipment I would always need is a two-post ramp, as I carry out every job on it. A good diagnostic scan tool is also essential these days, as the process of diagnosing a fault gets harder and harder. Finally, a nice and weighty four pound hammer is always good to have for those stubborn components that refuse to come apart.
PMM: What do you see as the biggest challenges to your business?
JB: The biggest day-to-day challenge is to keep the paperwork up to date. It's easy to leave a couple of invoices for tomorrow but then tomorrow becomes crazy and more invoices pile up. Eventually, there might be up to two months' worth of paperwork to sort out and that's when Sundays become another day of your working week.
PMM: Do you view hybrid and electric vehicles as an opportunity or threat?
JB: I don't see them as a threat. I see this technology as an opportunity, as everything evolves and we are part of the evolution. New challenges equal new opportunities and it's up to us as technicians to become part of that new era and everything that comes with it. It's all too easy to stay in your comfort zone, but that's not the name of the game anymore.
PMM: What are your plans for 2019?
JB: My plans are to hire a couple of mechanics and get some more equipment in the workshop. I want to grow my business whilst still making sure that customer service is at the forefront. I still have over a year left in the unit I'm currently based at, so now I'm starting to think about a bigger unit – somewhere that I can fit five or six ramps within two years. You've got to keep moving forwards!