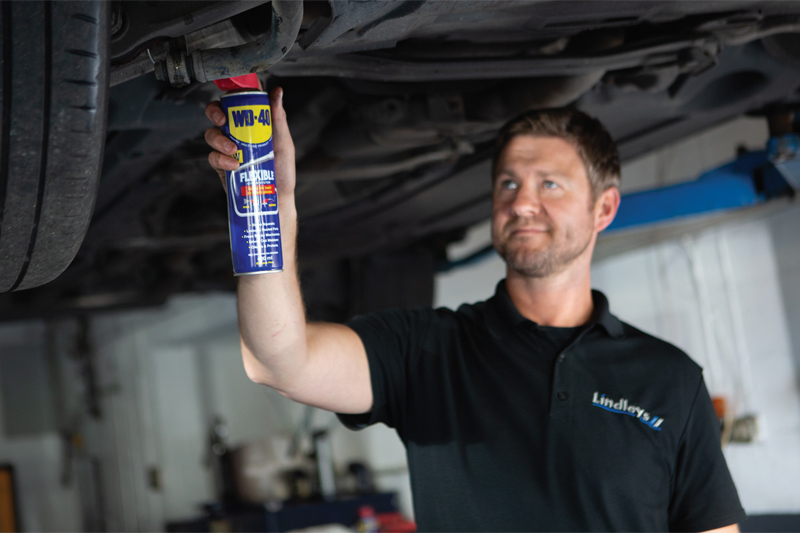 ---
PMM discovers how the development of WD-40 Flexible has led to the ideal lubricant solution for automotive technicians.
---
WD-40 Multi-Use is often thought of as a staple, goto product for any mechanic or skilled craftsman/woman caught in a tight spot and needs little introduction. Famously developed during the early 1950s, where the initial 'Water Displacing' solution was first used in the space race, it has since found its way into the hands of almost anyone tackling most, if not all, mechanical roles.
For all technicians, WD-40 Multi-Use product is known for its problem-solving capability when faced with anything from releasing seized and rusty bolts, removing impurities, helping to eradicate water from electrics and cleaning dirty tools, to safely lubricating any moveable part. WD-40's own website claims its famed blue and yellow cans are good for 2,000+ uses.
Question is, how could the company improve on a product that's served countless so well for almost seven decades? Far from resting on its laurels – there's a whole raft of specialist lubricant products in its portfolio including spray on grease, silicone lubricant, fast-acting contact cleaner and PTFE lube along with a range to help motorbike mechanics with chain cleaner and wax, chain lube and brake cleaner to name just a few – it has now improved on how to deliver its solution so it hits exactly the right spot.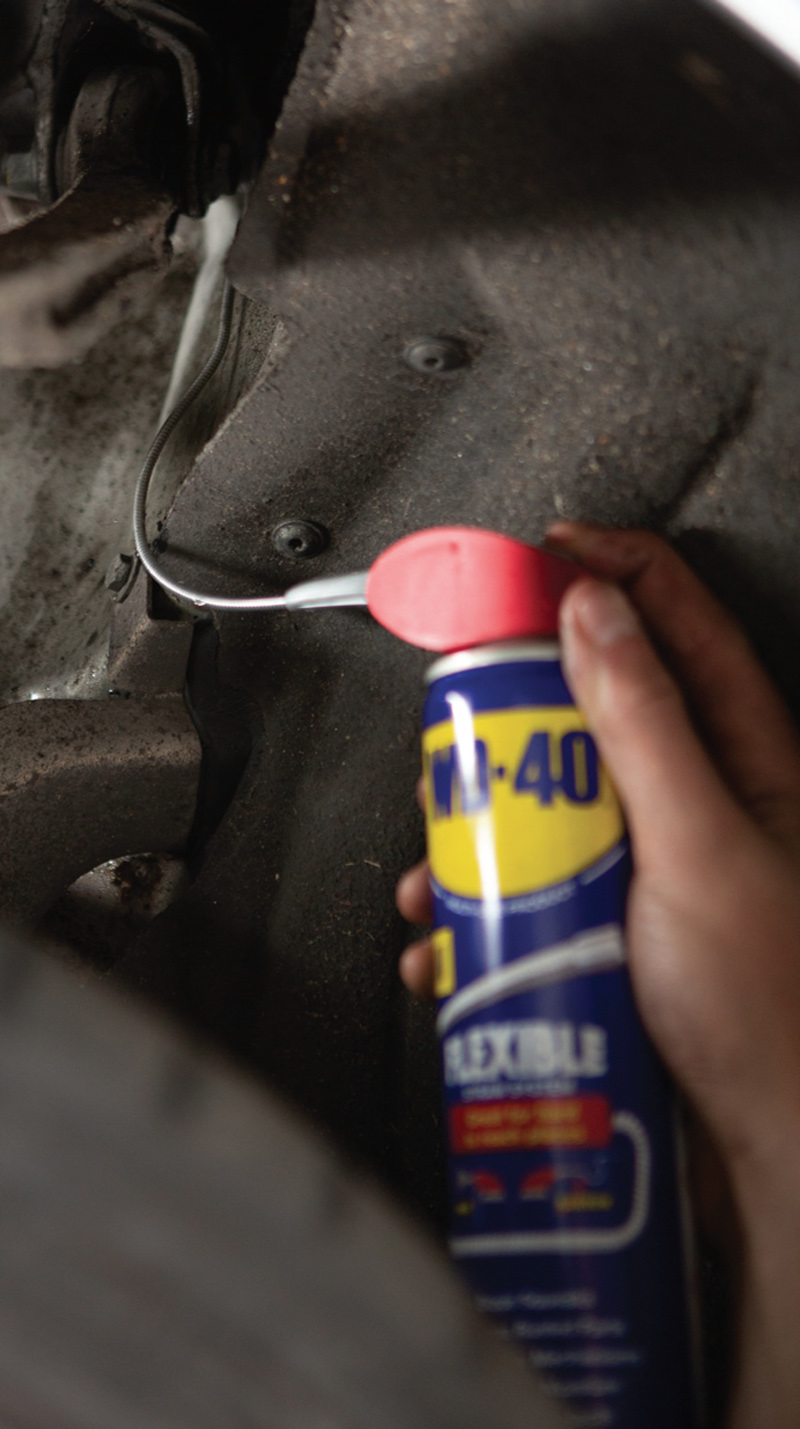 WD-40 Flexible is the evolution of the iconic red straw taped to cans. It is a hardwearing, heat resistant, pliable 'straw' that maintains its ability to feed WD-40 to exactly the right spot even if curved round the tightest of bends. Affixed to a taller, thinner, 400ml can that cleverly reduces overuse and waste as well as allowing for the longer flexible straw, the new system enables even the tightest of corners to be precisely targeted without any waste.
The designers have incorporated 'Spray 2 Ways' technology that, with the flip down of the flexible straw, turns the precise and direct flow into a wider spray that can cover larger areas; useful when mechanics opt for WD-40 Multi-Use to clean an engine cowling or rocker cover. Its 360° valve ensures that users can reach the area they intended even when the cannister is upside down.
The development of Flexible, the combination of the straw's strength and ability to be twisted and bent into position to ensure precision, along with its wider spray to cover larger areas, has surely secured its place as the go-to method of mechanical lubrication for automotive professionals.
---
To find out more about WD-40 Flexible, click
here
.