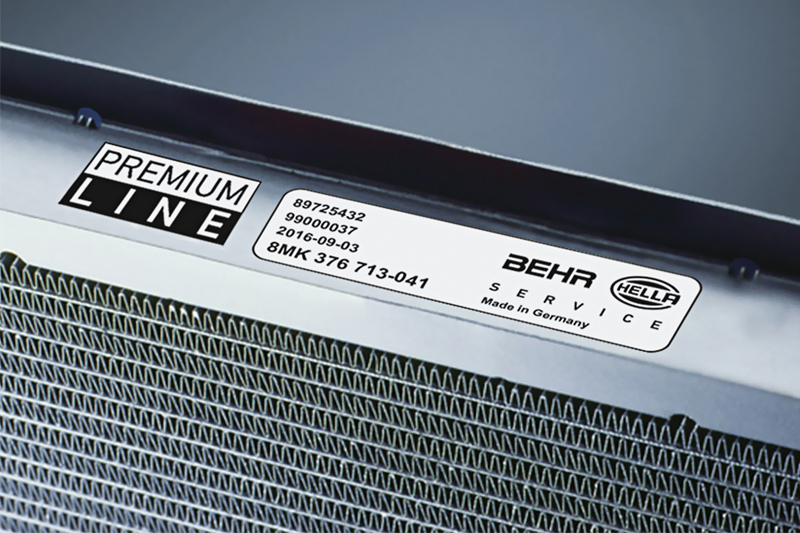 ---
AC units have become virtually standard equipment in the cars of today and with summer traditionally being the busiest time for a service, Behr Hella Service offers some tips to upsell AC components.
---
AC systems have developed and are far more complex, with the ability to deliver precise temperature regulation, now commonly referred to as climate control. In addition, these systems now come with dual or sometimes, quad climate 'zone' options, to further optimise comfort.
Yet many drivers are still unaware of the necessity of running the AC system throughout the year to prevent moisture build-up and subsequently, unpleasant odours coming from the vents. It is recommended that workshops inform drivers to run the AC every two weeks and for at least 10 minutes to allow the coolant to circulate through the system and neutralise the risk of these smells.
Head of Business Development for Behr Hella Service, Steve Hudson, commented on the opportunity to upsell in the coming season: "Today, virtually every vehicle in the marketplace has been factory-fitted with an AC system, and with summer just around the corner, this is traditionally the busiest time of the year for a service, as even the most modern air conditioning system will need servicing at least once every two years.
"When carrying out an AC service, workshops should also consider the associated replacement parts as a welcome source of extra revenue. Throughout the service, every part in the system represents a potential additional sale. For example, when replacing the compressor, technicians should also look at the receiver dryer and thermo expansion valve to check whether they too need replacing, and additionally not overlook all of the associated 'O' rings, oil, dye and flushing fluid commodities."
To further assist technicians, Behr Hella Service has a Compressor App for smartphone and tablet (available in Apple and Android), providing convenient and practical access to all the relevant and important information relating to the specification, application and installation of compressors and associated components. It also identifies the relevant oils, coolant filling quantities and other characteristics of vehicle air conditioning systems.
---
For further information from
Behr Hella Service
, click
here.