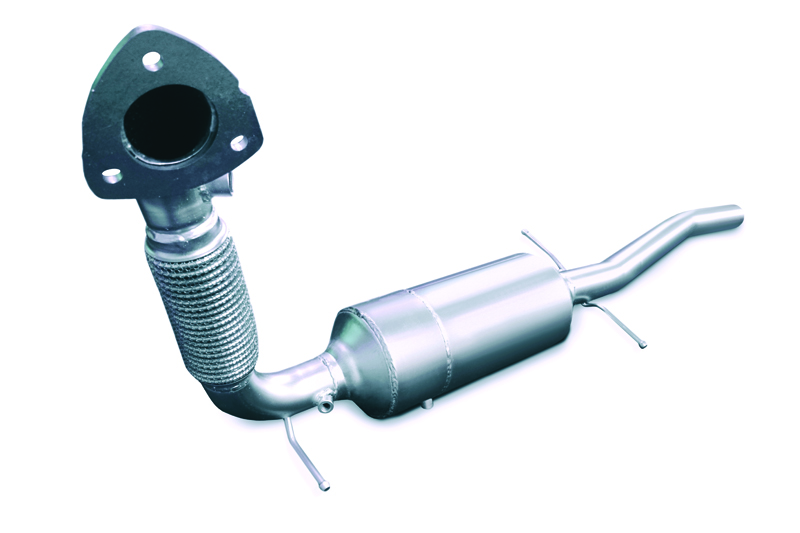 ---
TPCATS have launched a range of Euro 5 aftermarket DPFs. 
---
TPCATS has become one of the first independent emission control manufacturers to bring a range of Euro 5 DPFs to the aftermarket.
Following an extensive product development programme the range of Euro 5 DPFs is now approved and available to customers in the UK and Europe.
In line with recently announced European legislation both the catalyst element of the DPF and the filter are now stringently tested to ensure they meet the same standard as OE parts. The test procedure also measures the performance of the filter in normal operating mode as well as regeneration mode.
The initial range of DPFs complying with Euro 5 emissions standards covers Ford 1.6, 2.2 and 2.4-litre engines fitting Transit, Galaxy, Fiesta and Ranger models. They join the TPCATS full range of aftermarket catalytic converters, DPFs and front pipes.
TPCATS Sales Director, Michael Flower said:
"As legislation and testing becomes more complex, the correct specification of emissions-related replacement parts has become a major issue affecting the automotive aftermarket right now. We've seen several instances recently where garages are being supplied DPFs which are not tested to the correct Euro emissions rating for the vehicle. We implore factors and mechanics to cross check the original equipment specifications before fitting unsuitable replacement parts.
"Initially supplying key Ford part numbers but with a clear plan to roll out across other makes and models, we're delighted to be one of the first to successfully come through the Euro 5 testing procedure. We pride ourselves on our technical capabilities, the quality of our manufacture and our speed to market, so this is a fantastic endorsement."
---
For further information from
TPCATS 
or to see the full product range, click
here
.