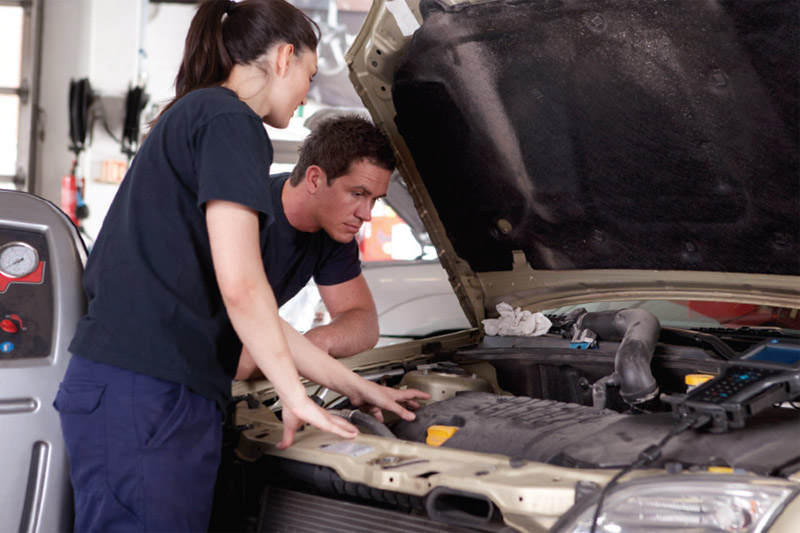 ---
In this month's instalment of Apprenticeship Answers, Gemma Westlake uses her experience as a college lecturer to highlight how you can support your apprentice trainee throughout their studies.
---
I'm sure you remember that in the last issue of PMM we looked at the apprentice End Point Assessment (EPA) in detail: what is involved, what you as an employer can expect, and the types of tasks that your apprentice may be asked to complete.
Now, we can look at how you can use the time during the apprenticeship to help your trainee prepare, not only for the assessments along the way, but the EPA itself and life afterwards.
Being a college lecturer, assessor and IQA, I am extremely lucky to be able to see the automotive sector from many different perspectives. At the college, we communicate with full-time learners, apprentices, employers, technicians and awarding bodies regularly and it has been (and continues to be) a continuous educational journey for us regarding the road to becoming a qualified technician. Fundamentally, the overall aim is to be able to produce the best potential technicians, while engaging with employers to keep up to date with their needs/wishes. Throughout the years, I personally have seen and learnt a few tactics that can really help to support your apprentice.
Confidence
For someone to achieve their potential, confidence in themselves is key. Many learners come to us having not had the best experience in education. Time and a little positive reinforcement have shown on countless occasions to be the perfect remedy.
Mistakes will be made and instead of shouting, screaming and making someone feel embarrassed, take the time to explain (if your learner doesn't know) why that situation or outcome has happened, how it can be avoided in the future, and how to rectify the issue. Give them time to sort the problem themselves and praise them when they have completed the task satisfactorily.
Practice diagnosis from the word go Many apprentices start out learning the basics. In the automotive trade, this is generally how to remove and refit components, and although this is a great place to start, I believe that the sooner the diagnosis process can be introduced, the better for everyone. It could be as simple as each time a component is removed or replaced asking questions such as: why might this need replacing? What faults/symptoms can occur? What diagnostic process would you follow and why? The more you can nurture the thinking process, the more confident you can make someone feel. In turn, this will often lead to a very competent technician and an even faster completion of the apprenticeship program.
Give them time
This can be the most challenging part, especially in a smaller and/or busy workplace. There can be a lot of pressure to complete jobs on time and in some cases, there may only be two or three technicians (including the apprentice). However, if you can allow time for someone to learn and get involved/shadow on some of the more in-depth tasks, it can be a great way to teach valuable skills. If at any time you or your apprentice feel you need support with their learning, then please do contact their training provider who will be happy to help!
Join me next time when I will be sharing my experiences and outlook as a female in the automotive trade, how the attitudes have been changing over the years, and why you should definitely consider employing a female technician if you get the chance!
---
Gemma is a lecturer at Basingstoke College of Technology. To find out what goes on there, click
here
.