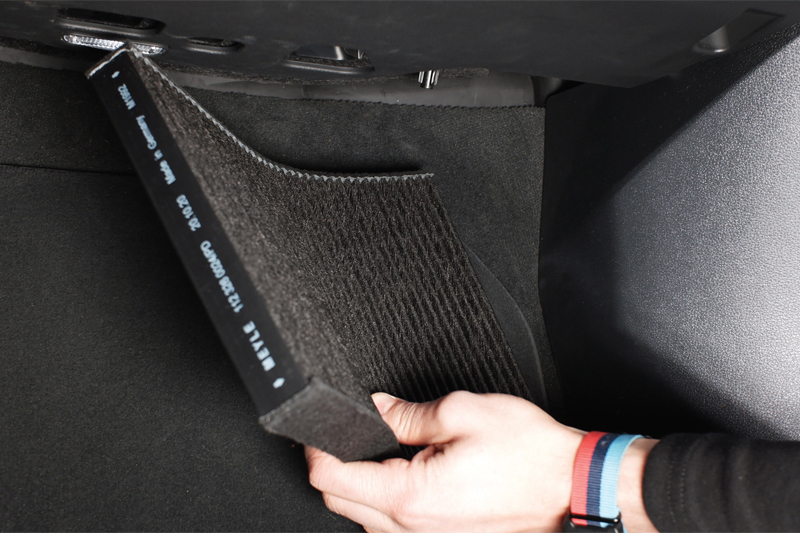 ---
The cabin air filter protects the driver from harmful gases and particles, which in addition to pollen, smog, exhaust, soot, and ozone also include fine dust and nitrogen oxide (NOx). MEYLE has recently released a potential solution.
---
Replace the filter twice a year
MEYLE's team of engineers recommends replacing the cabin air filter every 15,000km or at least once a year. Failure to replace the filters regularly causes the filter elements to clog. The consequence is that, while overall airflow is limited, insufficiently cleaned air fills the vehicle cabin. As smog and smog-related health effects are becoming increasingly serious, regular replacement of the cabin air filters is all the more important.
There are two factors determining filtering performance that need attention when changing the filter: accuracy of fit and quality of the filtration medium.
MEYLE filters can be installed in three simple steps:
Get an overview of the installation position and the situation of the filter following the manufacturer's instructions. Then, remove the cover where the cabin air filter is located
Remove the old cabin air filter and remember the installation direction. The direction of airflow is marked with an arrow
Insert the new cabin air filter and follow the installation direction again. As a last step, put the cover back on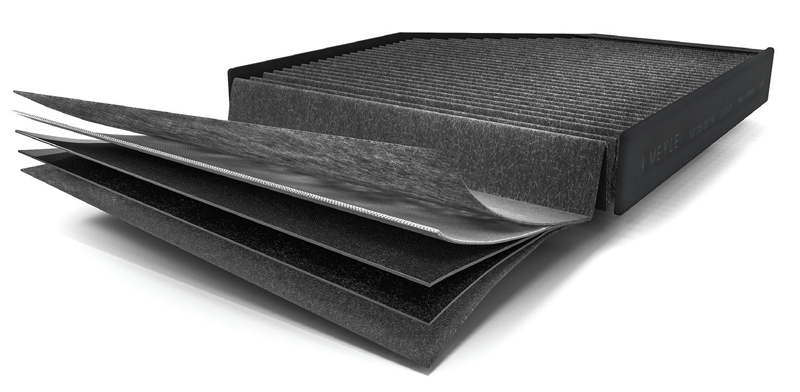 Keeping the air clean
Especially nowadays with heavy traffic in city centres, NOx is a major topic for drivers. The recently launched MEYLE-PD cabin air filter offers a filter media that is specially impregnated with active carbon and can therefore provide particularly high adsorption of NOx and provide excellent resistance to pollen, fine dust, and other potentially hazardous airborne environmental contaminants. Thus, the filter is particularly suitable for high traffic environments such as large cities or long traffic jams with high levels of fine dust pollution. Here, the filter ensures smooth airflow with minimal loss in pressure.
Layered approach
Unlike conventional cabin air filters with active carbon, filtered NOx is chemically bound in the MEYLE-PD filter material as salt and is never released again, making it safe to dispose of in the workshop. The cabin air filters therefore permanently and sustainably reduces NOx in the environment and directly in the driver's cabin.
The layers of the company's cabin air filters fulfill a wide spectrum of functions:
The cover fleece filters larger particles of dust
The particle medium captures fine dust
The two impregnated layers of activated carbon chemically bind the NOx
The carrier fleece serves as a basis for the layer of activated carbon and the particle medium
---
To access the installation instructions mentioned above, click
here
.