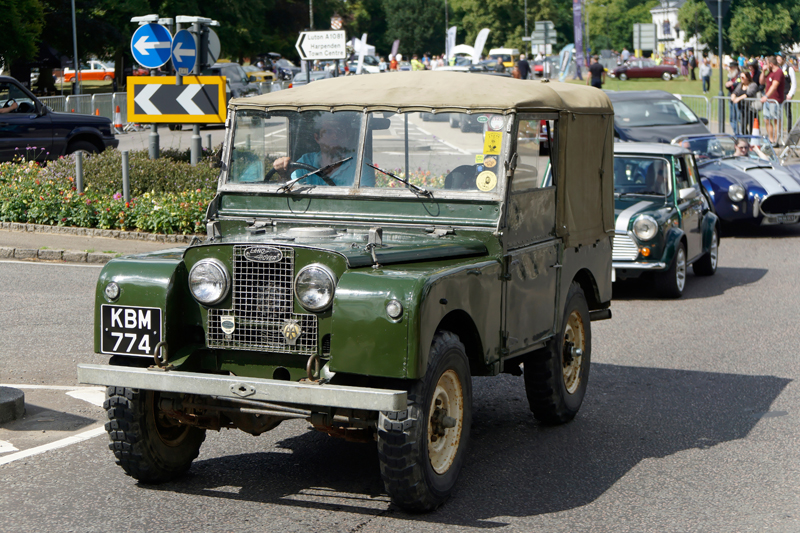 ---
Motul and UK Automotive Partners, Witham Motorsport, return

to bring the next instalment of the classic car series. This month heads to the 1940's, taking a look at the Land Rover – Series 1.
---
Rover's first off-road vehicle was the earliest mass-produced civilian four-wheel drive car, which entered production in 1948. A true classic in every sense, which set the benchmark to all off road machines in the future.
The clue was always there in the name. The Land Rover was designed to rove the land, regardless of conditions. It all started with the Series 1 Land Rover 80, which was designed as a "post war jeep" for the Farmer's field rather than the battlefield.
Aluminium Body Panels, a result of the post war shortage of steel was a feature that would continue to be seen on later Land Rover Products. Early prototypes feature a 1.4 litre engine which was soon upgraded to a 1.6 Litre.
Rover quickly saw that the vehicle's appeal went beyond expectations. In 1949, the British Army placed its first order. It wanted 1,878, so many, that the decision was made to paint all Land Rovers in the Army's dark green, and they saw their first action the following year, in the Korean War.
Demand for this new vehicle was amazing. By 1951, Land Rovers were out-selling Rover road cars by a factor of two to one. Something that was not fully anticipated was the fact that the Land Rover was adaptable to a huge range of markets other than farmers.
Quickly it was being used by police forces, armed services, building contractors, and many more unique applications. The Red Cross ordered its first Land Rovers in 1954, and its relationship with them endures to this day.
A "long wheelbase" 107″ Land Rover was also introduced. These new models proved expensive, with a surprising number of new parts including new prop-shafts, springs, exhaust, and body panelling.
The Land Rover had a very successful first 10 years, but by 1958 the introduction of the Series II with its larger engine brought the Series 1 production to a close. This Pioneering off road machine continues to be seen on the roads today. Motul and Witham Motorsport are proud to supply the lubrication for this historic machine.
The lubricant recommendations for the 1940's Land Rover Series 1 include: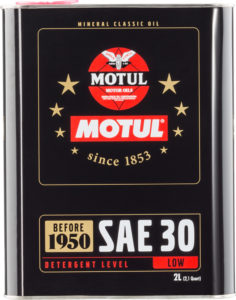 ENGINE: SAE30 Mineral Monograde Oil is especially suitable for engines prior to the 1950s. These oils are specially designed for Classic vehicles requiring a SAE 30 viscosity grade lubricant and help easier start-ups for vehicles that are stored for long period of time as well as support the vehicles performance in a variety of temperatures and operating conditions.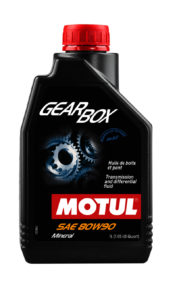 GEARS: GEARBOX 80w90 Gear Oil is reinforced with Molybdenum bisulphide to handle heavy loads and reduce transmission noise. For use in mechanical transmission, synchronised or not synchronised gearboxes, gearbox/differential, transfer gearbox and hypoid differentials without limited slip system operating under shocks. It can also be used in heavy loads and low revolution speed or moderate loads and high revolution speed. Very high lubricating power decreases friction and wear.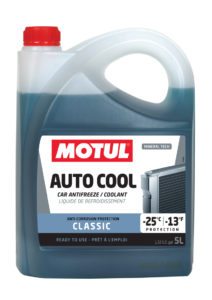 COOLANT: Motul Auto Cool Classic -25°C is a ready to use cooling liquid, four seasons, based on monoethylene glycol, using non-organic additives. Recommended for all cooling systems: passenger cars and classic vehicles.
---
For more information about all the lubricants suitable for the Land Rover Series 1, click
here
.